AWS Welder Occupational Skills Award
Occupational Skills Award (Fast Track)
Overview
Non-credit Fast Track program

Full program offered at

Prepares for American Welding Society Exam

Information Session - Password: Welding
Program Pathway
Courses
Contact Hours
WLDGC 2103004
Gas Metal Arc Welding (GMAW)
80
WLDGC 2103404
Gas Tungsten Arc Welding (GTAW)
80
WLDGC 2102804
Shielded Metal Arc Welding (SMAW)
80
WLDGC 2104106
Shielded Metal Arc Pipe
80
Welding Master Certificate Total
320
Program Details
Master welders may find work in a variety of industries and locations, including commercial and industrial construction, offshore and underwater oil and gas drilling sites, automotive manufacturing plants, light manufacturing to heavy industrial fabrication plants, pipelines for water, petroleum and natural gas.
Many trades in manufacturing industries are adopting automated practices. As these trends continue, some welding processes may become partially or wholly automated, though well trained qualified welding operators are going to be in demand to operate the automated processes.
Individuals with expert welding skills will be in demand as certified welders, certified welding operators, certified welding inspectors, certified welding educators, and with this experience individuals can qualify for specialized welding processes and quality assurance inspection services. Non Destructive Examination (NDE) inspector is another potential career that well trained welders and welding operators find available with additional NDE training.
Since employers prefer applicants with diverse welding skills, acquiring expert-level training and education will help aspiring welders to be in demand in the job market for many years to come.
Tuition
Program cost: $6,220
For careers and median salaries, visit Career Star for more information.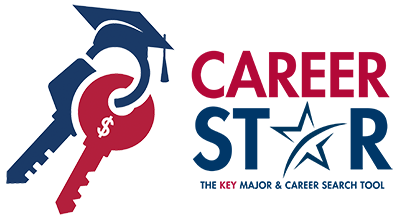 Testimony
"I love this school. They have given me a new outlook on my career and I would not change anything for the world."

STACEY B.
Make LSC part of your story.