Hanging by a Thread
"I have always saved things. When I left home my mother cleaned out my drawers and discovered the empty shells of Indian nuts which I was saving to lick off the salt. I always keep something which captures that day, that event, that memory. It might be a spontaneous discovery - the contrast of a feather lying in the grass. When I pick it up it is no longer in that perfect context, but it is a record of my connection to the world. Some objects evoke a particular feeling, of longing or loss. Some are a response to human events or something I am attracted to or obsessed by. A reminder. A catastrophe that can change one's life depending upon the path one takes. Ideas, past work, invasions of insects, a leaf or stone from a friend. Journeys, curiosities, health, books, conversations. These are my landscape - of human nature, humans and nature, humans in nature. What this is about, I see, is a continuity, a reckoning.
In the fall of 1997 I moved to a new location. A studio was constructed from an existing small room and half of a double garage, not ideal and less than before. Shortly after setting up my new space I began to fill up the only usable wall in the smaller room with the plastic bags, the mementoes of experience: floor plans of rooms that appear to be embedded in leaves, mapping the "made in" country of origin labels found inside of clothing. Specimens from historic sites, samples of seas, rivers, deserts, flora and fauna, an accumulation of collected and gathered materials that are assembled and reassembled to create memory from a wealth of particulars; memory is a process, not a permanent record.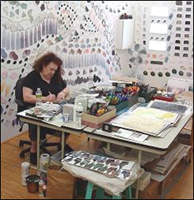 Memories change as pieces are reviewed and reassembled over time. Thus, communicating through a body of work the idea that people occupy certain coordinates that affect our ability to SEE the real world. Investigating the act of seeing by engaging with particular places, I have deepened my capacity to connect with different people and the places they occupy.
Samplings, snapshots, and observations become materials for work that addresses themes of mutability, of geopolitical perspectives, and of individual awareness. I can read the labels in my clothing and the world comes closer. It is as if there is an overlay, a map of an invisible world denoting "business as usual", while borders shift and wars rewrite the landscape. Labels tell stories, labels track history. Travel, both actual and imaginative is woven into a cultural tapestry, part history, poetry, archaeology, architecture and nature. The passage of time and the accompanying sense of loss, longing and transition, the process of changing places and the ongoingness of personal observation-seeing what is around me, looking at what is around the world is present in my work."
-Toby Topek, April 2010
Artist Profile
Born in Brooklyn, New York, Topek grew up in Houston. She has studied archaeology, art, architecture, the environment, culture and history in Mexico, the Mediterranean, North Africa, Near East, Adriatic, Brazil and Canada. She lived and worked in Greece and Turkey part–time, 1984– 1988. Her work has been exhibited at the Whitney Bank Museum Branch–Houston, Contemporary Arts Museum Houston, Fort Worth Modern Art Museum, Art Museum of South Texas, Corpus Christi, Galveston Art Center, the International Sculpture Conference Houston, College of the Mainland, Lawndale Art Center, Diverseworks, Women and Their Work-Austin, Transco Gallery and Project Row Houses. In 1994, she participated in "Plantationland", a performance for video.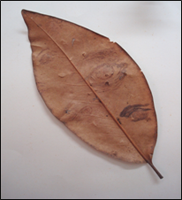 In 2000, she completed eleven 10 foot marble mosaic medallion paving inlays for a Public Art Commission from the City of Houston on a six block area of Texas Avenue in downtown Houston. Public art commissions: Metro Solutions, Arts in Transit, Scott Street Station, University Corridor.
She is currently Vice President of the Artist Rescue Mission, and in the past was involved in the Houston Women's Caucus for Art, the Cultural Arts Council of Houston/ Harris County, and the Holocaust Education Center. In 1990, she was an Iris Siff Women of Achievement Honoree for the Oral History Library of Houston.
Bibliography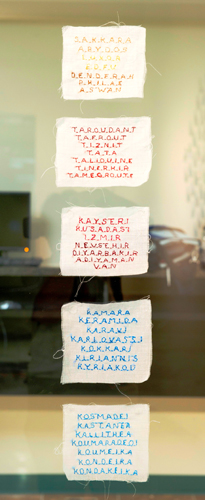 1972– 2004 London Art Review, Art Lies, Sculpture Magazine, Houston Chronicle, Jewish Herald– Voice, Houston Press, Public News, Houston Post, Museum & Arts, "No Bluebonnets, No Yellow Roses," Essays on Texas Women in the Arts. Her work is included in the following collections: Texas Research Institute of Mental Science, Lighthouse for the Blind, Whitney First City Tower Bank, Wilson Industries, Transco Energy, Shell Oil, Private Collections in the United States, Mexico, Greece, Turkey.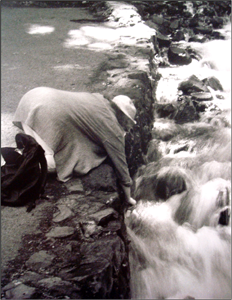 Make LSC part of your story.