Looking for a unique, one-of-a-kind gift to give this holiday season? Come shop at Lone Star College-CyFair's Holiday Art Sale featuring original student artwork, quilts, functional items, crafts and more Nov. 29.
"The purpose of the sale is to highlight the talent of our LSC-CyFair art students and support them as they show and sell their work," said Kelley Eggert, ceramics professor and sale coordinator. "While our student artists receive the majority of the sale proceeds, a percentage of your purchase helps fund the college's visual and performing arts special programs and charitable events."
Creative works featured in this one-day holiday sale includes charcoal, graphite and pastel drawings, acrylic pieces, watercolor and oil paintings, paper collages, ceramic functional and sculpture items, quilts and handmade cards, just to name a few.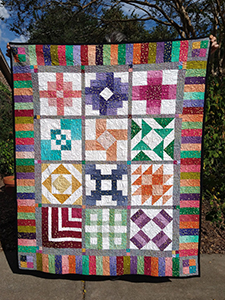 In addition, artists will be on hand to visit about their inspired and creative pieces at the sale set Wednesday from 2 p.m. – 7:15 p.m. in the Center for the Arts (ART) lobby. Following the sale will be the Music Department's "Sounds of Cypress" 7:30 p.m. concert in the Main Stage Theatre featuring the LSC-CyFair Symphony Orchestra and Symphonic Band. Go to LoneStar.edu/boxoffice for information.
Six of the artists participating in the Holiday Art Sale have an outdoor public ceramic art installation on the LSC-CyFair campus called "BuoyantSea" - a large school of vividly colored fish swimming upstream through spherical obstacles representing the resilience of humans who endure hardships and are transformed by the experience. The installation of more than 100 ceramic fish and orbs is displayed outside the Center for Academic and Student Engagement (CASE).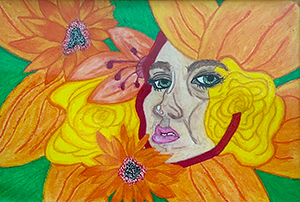 Art lovers will have another opportunity to view and purchase artwork of LSC-CyFair's talented students during the Art Department's semi-annual end-of-the-semester Student Art Showcase. The best student work in two- and three-dimensional design, photography, ceramics, drawing, painting and color theory will be on display in the Bosque Gallery Nov. 30 - Dec. 12.
Registration for LSC-CyFair's art, music, academic and workforce spring semester classes is underway LoneStar.edu/regcyfair.