HVAC & Refrigeration Residential Servicing Certificate Level I
Certificate
Overview
One Semester program

Enter the workforce quickly

Full program offered at:

Partial program offered at:

Employment in this field requires federal licensure from the Environmental Protection Agency License #608
Program Pathway
Prerequisite: Completion of Heating, Ventilation and Air Conditioning, Occupational Entry, Level 1 Certificate

30 Credits

Second Semester Courses
15 Credits
HART 1356
EPA Recovery Certification Preparation
3
HART 2345
Residential Air Condition Systems Design
3
HART 2336
Air Conditioning Troubleshooting
3
HART 2349
Heat Pumps
3
HART 2331
Advanced Electricity for HVAC
3
| Heating, Ventilation, Air Conditioning & Refrigeration Residential Servicing Certificate Program Total | 30 Credits |
| --- | --- |
Program Details
The Heating, Ventilation, Air Conditioning and Refrigeration (HVAC&R) Associate of Applied Science degree prepares the individual for a technical service career in residential or light commercial/industrial environmental systems. The student will study the mechanical and electrical/electronic systems involved in contemporary environmental controls. The academic requirements of the program provide a foundation for continued studies should the student decide to pursue his or her education or training.
The HVAC&R program offers three levels of certification that build upon each other.
The Occupational Entry Certificate is offered as a 16 week (single semester) fast track to prepare the student to enter the air conditioning service profession. This certification will focus on the basic knowledge and skills needed to gain entry level employment in the HVAC & R field.
Upon completion of the Occupational Entry Certificate, the student is encouraged to progress into the Residential Servicing Certificate. This second level of certification will expose the student to a higher skill set, greater diversity of equipment applications and better prepare them for employment as a residential service technician.
The Commercial Servicing Certification is a third level certification, achieved as a progression from the previous two levels of certification. The Commercial Servicing Certification adds those skills necessary to enter the profession of servicing larger and more complex processes of air conditioning and refrigeration equipment typically utilized in supermarkets, retail stores, restaurants, schools, hospitals and other commercial or industrial applications.
The general education core will transfer to a variety of colleges and universities. Contact a counselor or faculty member at any of the colleges for specific information and to obtain the recommended sequencing of courses.
Employment in this field requires federal licensure from the Environmental Protection Agency License #607. Learn about the Consequences of Criminal Conviction, Notice of Potential Ineligibility for License
Tuition
Average full-time tuition is $862 per semester.
Tuition rates are based on residency. Get an estimate of your costs by using the Tuition & Fees chart. If you need assistance paying for college, financial aid is available in the form of book advances, grants, scholarships, loans, and more.
For careers and median salaries, visit Career Star for more information.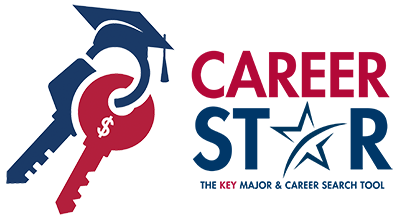 Get Started
You have questions, we have answers. Complete the form to learn more, then start your free application.
Have questions that can't wait?
Contact an advisor or the HVAC Department
Testimony
"I love this school. They have given me a new outlook on my career and I would not change anything for the world."

STACEY B.
Make LSC part of your story.