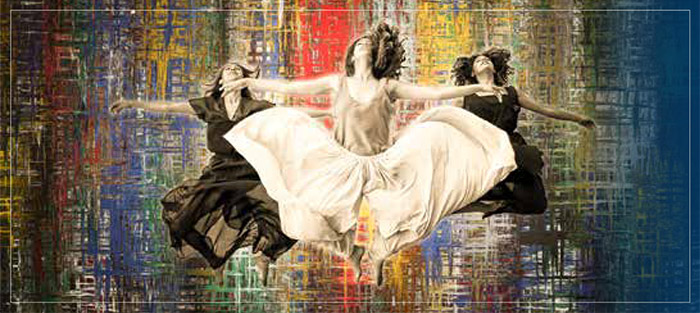 Mission Statement
"The Society of the Arts program fund will not only provide scholarships for fine arts students, but also support program activities at the Center for the Arts. This includes theatre productions, choir and band concerts, dance showcases, and our Bosque Art Gallery. Our ultimate goal is to create an artistic hub for the community. Our students deserve an audience and our audience deserves to see the talent at LSC-CyFair."
- Joshua Estrada, Fine Arts Coordinator
How to Give
Become a patron of the arts! Fund scholarships and support program activities for talented LSC-CyFair students. If you would like to make a donation, please visit the Lone Star College Donation Page and choose "LSC-CyFair Society of the Arts" in the drop-down menu.
Contact Joshua Estrada at 281.290.3987 for more details.
Levels and Benefits
Donor: $100
Recognized in selected event programs
Annual invitation to member reception to meet cast and/or scholarship recipients
Friend: $250
ALL of the benefits listed above plus one seat plaque in the theatre
Patron: $500
ALL of the benefits listed above plus four premium reserved seats to the performance of your choice
Benefactor: $1000
ALL of the benefits listed above plus one $500 scholarship awarded to a LSC-CyFair Fine Arts student in your name for one semester
Presenting Sponsor: $2000
Contact Joshua Estrada for details, 281.290.3987
You can help
Opportunities to promote events of exceptional value to the college and the community include underwriting an event, sponsoring a seat, or making a donation. Your sponsorship or donation supports student scholarships, visiting artists and performers and artist-in-residence programs for the fine and performing arts.
How it benefits you
Donors take pride in their support of entertaining and thought-provoking productions held in state-of-the-art facilities right in this community.
Those at the Patron donor level and above enjoy benefits such as an invitation to Society of the Arts functions and program recognition. Those at Fellow donor level and above include a seat sponsorship to celebrate their membership.
All donations are tax deductible to the fullest extent of the law. The Lone Star College Foundation is a 501(c) (3) non-profit organization.
Support the Arts Society now and become a member!
Contact Joshua Estrada, Fine Arts Coordinator at LSC-CyFair: joshua.estrada@lonestar.edu
DONORS
SPONSOR LEVEL
In Memory of Peggy White Candela
FELLOW LEVEL
Cy-Fair Federal Credit Union – Erin Al Salman
Paul and Debbie Blackshear
BENEFACTOR LEVEL
Robert F. Henrickson
Handley Dental
Kids 'R' Kids
Leonard and Carol Gonzales
PATRON LEVEL
August and Ann Candela
Barker Cypress Animal Clinic, P.C.
Caldwell Watson Real Estate Group
Carl's BBQ
Carpet Masters
Curves
E.J.'s Pizzeria
Fairfield Development Company
Fox and Bubela, Inc. Real Estate Appraisers
Kumon (Math, Reading Success)
McKay's Automotive
Primrose School
Remax Professional Group
Sam Houston Race Park
Texas Children's Hospital
The Great Frame Up
Friends of the Library
FRIEND LEVEL
Robert McGehee
Darcy and Bob Mingoia
William Higgins
Aerodrome
All About Music
Balloon Masters
Becker's Tax Service
Body Station
Buds and Blossoms Inc.
Canyon Lakes Liquor
Classic Hair
Community of Faith Church
Cy-Fair Credit Union
Cypress Fairbanks Funeral Home
Cypress Floral Designs
David W. McKinney, CPA
First Community Credit Union
Fred Haas Toyota Country
Kwik Kopy
Langham Creek YMCA
Mia Familia Pizzeria
Miss Nancy's Mucis
Pacific Blue PoolsPump It Up
Rancourt Paint and Body
Right Bank
Spring Cypress Dental
Telge Road Veterinary Clinic
The Children's Center for Self Esteem
The Inspired Home
Trends Hair and Nair Salon
Village Orthodontics
Rod and Roxanne Beck
Nancy and William Stone
Michael Kirch
MAIN STAGE THEATRE SEAT SPONSORS
Christal M. Albrecht and Terry Sawma
Jerry and Judi Albrecht
Rick and Sue Berry
Earl J. Brewer III
Shannon, Clayton, Jacob, Travis and Doug Caesar
Adria and Earl Campa
August and Ann Candela
Juan J. Castillo
Division V – Anne Albarelli
Jeff and Susan Edwards
Genevieve Kneppert Chism
Jo and Michael Fey
Laura, Abby and Will Gervais
Karla Gomez
Mary Trueman – Ruth McDonald
Dennis R. Winchell
Ron Jones
Wendy Lamb
Ted and Katherine Lewis
Lin, Huilan – Alex Qian
In Memory of Lewis Lupro – Linda Lupro
Bob Mingoia
LeaAnne Morrison and Jon White
Darcy Mingoia
Maddie and Aspen Morrison – Lloyd and Linda Morrison
Kelly Rottmann Norton
Moutain States Imaging – Chris Candela
Ernest Pena
David, Lisa, Emily, Riley and James Potts
The Polidore Family
In Memory of Cammy Sturm – Tom Sturm
Bob and Judy Williams
Laura Taggett and Matt Turner
Diane and Daryl Troyer
For Sydney Tran Love Mom and Dad – Michelle Tran
Andria Vickery
Dr. and Mrs. Leonard Mark Lewis
Dennis and Donna Vickery
In Honor of Laura and Lisa Hase – Karla Neeley Hase, Ed.D.
In Honor of Retha Lupro – Linda Lupro
Thelma Slater
Dave and Jill Weiler – Bill Higgins
In Memory of Rev. Edward Troyer
In Memory of Rosemary A. Freda
Peggy Presnell
In Memory of Nancy Dunford Whipple
LSC-CyFair Friends of the Library
Kenny Kykstra
The Academy for Lifelong Learning – LSC-CyFair
DeBra Edwards
George Edwards Jr.
Joan and Sheldon Camenson
C.G. Ostendorf
Make LSC part of your story.