Faculty & Staff Resources

Faculty Online Resources
Click the link below for faculty resources to help assist with online class conversion. Note that you can request one-on-one instructional support scheduling through Virtual Teaching Assistance Center (VTAC).
LSC-Houston North Instructional Designer, Cynthia Shade is available for a 30-minute individual support sessions via WebEx. Please make only one appointment in order to leave times for others.
There are D2L Open Labs (via WebEx) scheduled all week. Look on the VTAC Event Calendar for days/times.
---

Professional Development
Our Mission:
To empower Lone Star College-Houston North faculty and staff with personal and professional development training based on our Houston North values:

Students First
Community Matters
Strategic Innovation
Collective Responsibility

To provide a safe environment to explore new ideas and discuss best practices with peers.
To support faculty and staff by offering innovative resources and learning opportunities that are easily accessible.
"At LSC-Houston North, We Inspire a Positive Learning Culture"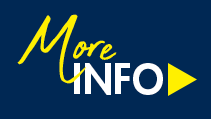 ---

Professional Development
All full-time staff are eligible to participate in PSSA events and activities with supervisor approval.
PSSA Purpose
The purpose of the Association is to foster and facilitate communication on issues deemed critical between the Association's members and the administration. Our purpose will create a climate of trust for discussion of problems in order to pursue solutions to staff issues. It will also, advance the professional growth of its members, while promoting training and activities that provide a positive working environment beneficial to the college.
ByLaws
Read LSC-Houston North PSSA ByLaw Document
For more information, email HN-PSSA@LoneStar.edu
Comment Box
PSSA welcomes all comments/ideas/suggestions. We like to hear when our organization has done an outstanding job. If you feel that we need improvement, please let us know. Either way, this is completely anonymous, unless you would like to be contacted. Access the comment box.
PSSA Spotlight
PSSA Council is hosting a weekly "PSSA Spotlight" in the President's weekly Panther Prowl newsletter!
If you would like to share, please submit your story and a photo to HN-PSSA@LoneStar.edu
Meet the Officers
President
Vice President
Secretary
Training and Activities Coordinator
Treasurer
For more information, email HN-PSSA@LoneStar.edu
---

---


---

LSC-Houston North Campus Committees
Below is a current list of the LSC-Houston North committees and its membership for Spring 2021 There are a couple of committees that will be reactivated Fall 2021 and considerations for additional ones. If you are interested in serving on a campus committee or have question please contact Amanda Benavides Amanda.M.Benavides@LoneStar.edu

Campus Art: To provide recommendations for improving the aesthetics of LSC-Houston North locations.
Set standards for paint colors on walls, artwork, and other factors that impact the attractiveness of the locations.
Executive Lead • Ashley Turner
Chair • Lauren Shafer
Irina Patten
Dr. John Maynard
Donna Kroll
Chanel Provost
Reenie Stallings
Justin Owens
Debra Britton
Hector Marquez-Rubio

C.A.R.E.: To identify, review, and recommend practices and procedures for the LSC-Houston North Care Center to ensure students' needs are recognized and potential resources are integrated into the campus culture
Executive Lead • Asley Turner
Chair • Brandi Ford
Denise Thompson
Dr. Hilton Lasalle
Joumana Azzam
Nirsi Maravilla
Dr. Debra Britton
Dana Jones
Ashley Bryant

Grants: To identify, review, and recommend grants for LSC-Houston North.
Executive Lead • Dr. Sheldon Moss
Chair • Ernesto Valenzuela
Dr. Angela Powell
Sara Azarpanah
Kisha Thomas
Jane Hakala-Buckner
Raymond Craft
Dr. Kelly Jacobs
Sheremetria Taylor
Marilyn Martin

Mentor: To identify, review, and recommend best practices for the LSC-Houston North mentor program
Executive Lead • Dr. Sheldon Moss
Chair • Ernesto Valenzuela
Kelly Schimmel
Dr. Hilton Lasalle
Dr. Stephen Washington
Julayne Salley
Damain Davis
Melvin McGowen
Shanna Keene
Cliff Johnson
Hiam El Dahouk
Dr. Debra Britton
Hector Marquez-Rubio
Dr. Rebecca Malter

Professional Development: To develop a culture of professional development by (1) setting professional development themes for each academic year, (2) reviewing professional development requests and providing recommendations for approval, and (3) identifying and assisting in the creation of professional development activities (including return week activities).
Executive Lead • Dr. Sheldon Moss
Chair • Dr. Sheldon Moss
Ernesto Valenzuela

Mignette Y. Dorsey

Dr. Debra Britton
Ben Gregersen
Chris Hinajosa
Shawne Wilson
Dr. Jack Hernandez
Alice Long
Roxanne Williams
Hector Marquez-Rubio
Denisse Flores

Student Engagement: To work with Student Services on developing various engagement opportunities for students.
Executive Lead- Dr. Kimberly Lowry
Chair- Dana Jones
Tony Diaz
Mark Fisher
Sophia Mrouri
Woody McLendon
Dr. Chris Trevino
Dr. Kathy Hughes
Gina Oanh Dinh
Dr. Rebecca Malter
Chanel Provost
Denise Johnson
Make LSC part of your story.