International Business Institute
Thank you to our presenters and participants for making the 2021 International Business Institute a success! We invite all LSC faculty to continue the conversation by joining us for the 2021 International Studies Symposium in November for additional opportunities and resources to participate in international education at Lone Star College. Visit the International Studies Symposium page for more information.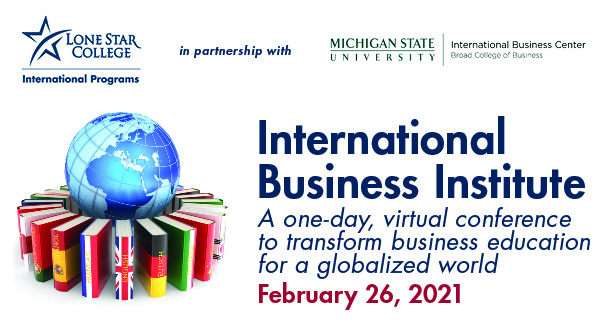 Agenda: Friday, February 26 - Virtual
9 - 9:15 a.m.

Welcome and Introductions

Lone Star College Chancellor, Dr. Steve Head

Lone Star College Associate Vice Chancellor of Honors and International Education, Dr. Katie Caruso

Michigan State University Broad College of Business International Business Center Director, Ahmet Kirca

9:15 - 10 a.m.

Keynote Address

Chi-Chi Zhang, Product Experience Lead, Google News

10:10 - 11 a.m.

Globalization at Community Colleges & The Importance of a Global Mindset

Ahmet Kirca, Director, MSU Broad College of Business International Business Center and Professor of Marketing and International Business

Summary: Professor Kirca will present the latest IBEX Report that provides a snapshot of the International Business Education at Community Colleges. His presentation will also emphasize why developing a global mindset should be a major priority in curriculum development in community colleges.

11:10 - Noon

globalEDGE tools and resources - globalEDGE.msu.edu

Erkan Kocas, Assistant Director, MSU Broad College of Business International Business Center

Summary: With over 5000 quality resources, globalEDGE delivers a comprehensive research tool for academics, students and businesspeople. globalEDGE provides tools and resources to efficiently research nearly any international business question you may have, and can be used to prepare your class or serve as a research tool for students.

12:10 - 1 p.m.

Lunch and Learn

Lone Star College Senior Associate Vice Chancellor of the Division of External and Employer Relations, Linda Head

John Hark, Director of Bertling North America, Chair of the LSC Logistics Management Advisory Council

1:10 - 2:30 p.m.

Resources and Startegies of Teaching International Business

Erkan Kocas, Assistant Director, MSU Broad College of Business International Business Center

Summary: This interactive session covers many free and interesting resources (websites, blogs, podcasts, videos, etc.) and ways of utilizing them in a classroom setting. Helpful for providing international examples in an introductory course or creating a new IB course.
Guest Speakers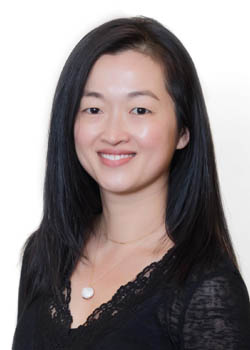 Chi-Chi Zhang, Keynote Address
Chi-Chi Zhang is the Global Product Experience Lead for News at Google, leading a team of former journalists at the intersection of media and technology to apply the best of artificial intelligence to surface the world's best reporting. As the PX Lead, Chi-Chi applies her journalistic experience to bridge the gap between editorial quality, product development, audience development, and algorithmic design. At Google, she founded the Google News Speaker Series in an effort to educate the tech community about the news industry and the work of journalists. Prior to Google, Chi-Chi was a Strategic Partnership Manager for edX.org, a Harvard-MIT-founded educational technology platform. As a passionate educator, she developed edX's go-to market strategy in China and led strategic partnership development with leading universities across China.
In 2017, Chi-Chi received the President's Volunteer Service for her teaching work with Citizen Schools in Boston. As a journalist, Chi-Chi spent seven years as a producer for CNN, reporter for the Associated Press and fellow for the Institute of Current World Affairs (ICWA) across four cities in China and Greater China. She is a frequent speaker on technology, foreign policy and news including events hosted by the Asian American Journalists Association, Pulitzer Center, Paul H. Nitze School of Advanced International Studies at Johns Hopkins University, and the Senate Foreign Relations Committee. Chi-Chi graduated with a BA in journalism from the University of Utah and is currently an ICWA board member advocating for the recruitment of fellows from diverse and underrepresented communities.
---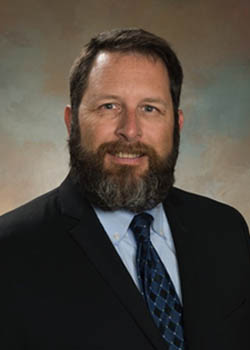 John Hark, Director of Bertling North America
John Hark has been in the Houston maritime/logistics industry for more than 30 years and graduated from Texas A&M University in 1989 with a Bachelor of Science in Maritime Administration. He has been an Adjunct Professor in the Maritime Business Administration Department with Texas A&M since 2002. John is also a Director with Bertling Logistics in Houston where he has been since 2002. Active in many industry and education initiatives, John is the current President of the Houston Maritime Arbitrators Association, chairs advisory councils for Lone Star College and Houston Community College, and is a board member of the Port Houston Partners in Maritime Education program. In April 2020, he founded the Greater Houston Supply Chain/Logistics Talent Gap/Education Collective to proactively minimize the logistics industry talent gap and foster industry relationships with students and educators in the Greater Houston region.

---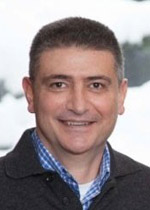 Erkan Kocas
Erkan Kocas is the Assistant Director for International Trade Research at the Michigan State University International Business Center. He is involved in all efforts to connect the mid-Michigan business community with the resources of the International Business Center (MSU-CIBER) and the Broad College of Business. This work is strongly export-focused and includes programs such as the Global Business Club of Mid-Michigan and the Michigan Export Growth Program. The center also organizes tailored programs to assist businesses and associations in developing international strategies and creating export plans. Other resources include globalEDGE, the number one resource for international business information.

Erkan teaches 'International Management' both at the undergraduate and graduate level and he received an 'Instructor Excellence Award' in Spring 2019.

Prior to joining the Broad College of Business Erkan worked in different roles for more than 15 years at companies with extensive global reach such as Xerox, Thomson Reuters, and Citrix. He gained intensive business operations experience at Thomson Reuters where he was responsible for the sales operations of the Central and Eastern Europe region from 2008-2010. Years prior, Erkan became an entrepreneur by establishing his own internet-based business.

Erkan graduated from the Broad College of Business at Michigan State University with a Master of Business Administration with a concentration in Supply Chain Management, and currently, he is pursuing a Ph.D. program at the College of Education studying Higher Adult and Lifelong Education (HALE).
---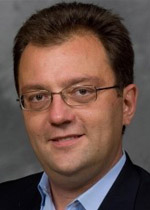 Dr. Ahmet H. Kirca
Ahmet Kirca is an Associate Professor of International Business and Marketing at the Department of Marketing, Broad College of Business. He received his Ph.D. degree in International Business from the University of South Carolina, Columbia. Prior to joining MSU in 2006, he worked at George Washington University in Washington, DC.
Professor Kirca serves as the Director of International Business Center and MSU-CIBER. Also, he is the Director of the Doctoral Program in the Department of Marketing.

His research focuses on international business and marketing strategy with a special emphasis on firm internationalization, innovation, organizational culture and applied meta-analysis. He has published articles in major academic journals including the Academy of Management Journal, Journal of Marketing, Journal of the Academy of Marketing Science, Journal of Management, Journal of Retailing, International Journal of Research in Marketing and Journal of World Business, among others. Kirca teaches international business/marketing, marketing research and marketing strategy in undergraduate, MBA and Ph.D. level courses. He also offers workshops and seminars on applied meta-analytic techniques.
Kirca had extensive industry experience in textile and tourism industries in Turkey before joining the academia. A native of Turkey, Kirca fluently speaks English, French, and Italian languages. He also has working knowledge of Spanish and Japanese.
Reconized partners:

Make LSC part of your story.