Hispanic Heritage Month at LSC-University Park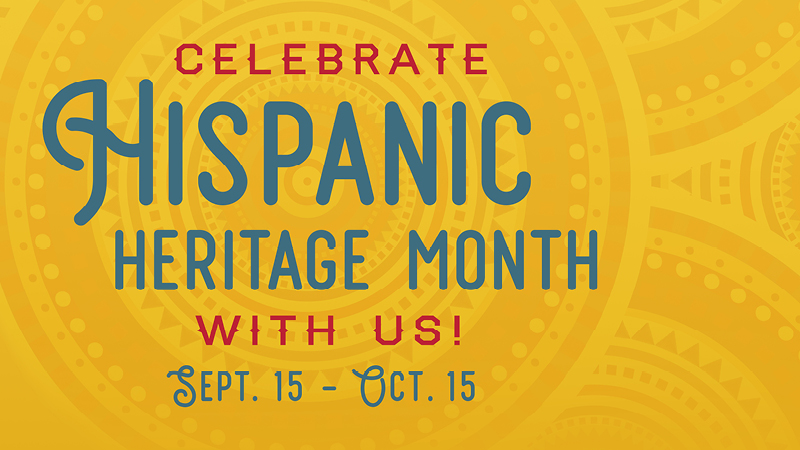 ---
LSC-University Park Hispanic Heritage Month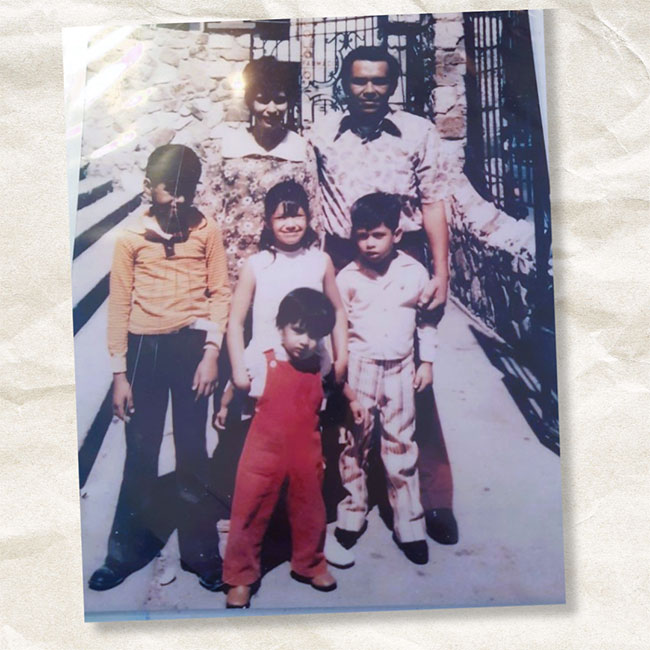 Sandra Velazquez
Business Professor
I was born to Mexican parents and raised in the West Texas border city of El Paso. I am a first-generation American and a first-generation college student. My father, a high school graduate and former U.S. Army soldier, passed away when I was eight years old. My mother raised my three brothers and me as a single parent with only a third-grade education. Recognizing the importance of an education, my father asked my mother on his deathbed to make sure my three brothers and I finished high school. This was an incredible challenge for her since she did not speak English. Our mother successfully managed to keep my father's request. We all have a high school diploma and have also taken college courses. Our mother also modeled for us how to serve others in our community. She also showed us to be grateful for the little we had because there were others who had much less. We were blessed to see this for ourselves. When we were young, we would go with our church group to Juarez, Mexico to take food and clothing to the children and families who lived near the dump. Our Hispanic Heritage has always been to serve our community and help others. As faculty at LSC-University Park, I am fortunate to be able to serve our next generation of students to succeed in college and in life.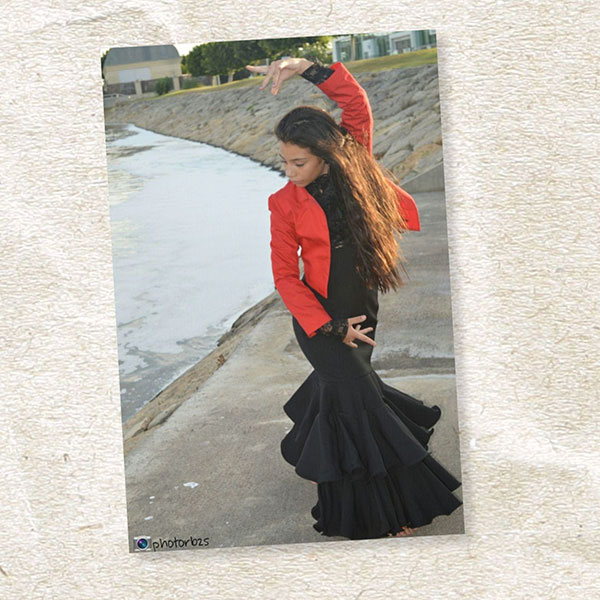 Laura Lemus
Student
I was born and raised in Spain to a Honduran father and a Spanish mother. Being Hispanic to me means finding the joy of living through our music and food but most importantly through our families and communities despite the many hardships we face. I find beauty in our culture's definition of family and the lengths we go to protect and better our loved ones. Being Hispanic means redefining love and transforming it into an even stronger feeling; to love your language, your motherland and the earth, your forms of art and expression, your food, the people who share your culture, your hardships, and your music. Being Hispanic means proudly sharing your culture and your ancestors' stories with the world through your achievements and successes.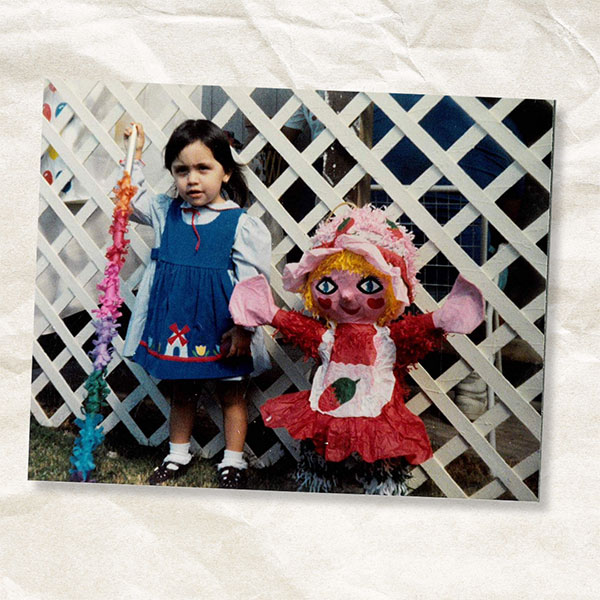 Leslie Machado
TRIO Student Support Services Project Director & Manager
Hispanic Heritage Month is about representation. It's a time to celebrate and recognize Hispanics' culture, history, and contributions. It's an opportunity to recognize shared experiences, and values and build bridges of understanding between cultures. This month is important to me because it reminds me to take a step back to reflect on the importance of being proud of who I am.
---
Events
Thursday, September 14

The Walk of the Immigrants Featuring Saul Flores
Noon - 1:30 p.m. | Virtual

In this keynote, Saul speaks about how as a North Carolina State University senior, he took the "Walk" in the summer of 2010. You will get the opportunity to relive The Walk of the Immigrants along with Saul and create a deeper understanding of the struggles, hardships, joy, and hope that immigrants experience on their journey.
Meeting Passcode: LSC

Wednesday, September 20

Hispanic Heritage Month Fiesta Kick-Off
Noon | Lion's Den, CB.229

Join us in kicking off Hispanic Heritage Month at the Hispanic Heritage Fiesta! Immerse yourself in the vibrant flavors and traditions of Hispanic culture as we celebrate and honor the heritage of our community. Food, Pinata Party, Mariachi, and more!

Thursday, September 21

Guest Speaker Fireside Chat Featuring Guadalupe Garcia Hall
12:30 - 1:30 p.m. | Virtual

Join us in welcoming speaker, author, and educator Guadalupe Garcia Mccall to LSC-Montgomery on Sept 21st to celebrate Hispanic Heritage Month!
Meeting Passcode: LSC-OCE

Wednesday, September 27

Salsa & Salsa
11 a.m. – 12:30 p.m. | Multipurpose Room, B13.210

Get ready for the exciting Salsa & Salsa event hosted by LSC-University Park Student Life. It's a chance to immerse yourself in the lively world of salsa dancing, enjoy delicious chips and salsa.

Monday, October 2

Spider-Man: Across the Spider-Verse
6:30 – 8:30 p.m. | West Dining

Celebrate Hispanic Heritage Month by joining us to watch Spider-Man Across the Spider-Verse, a spectacular LatinX movie that explores the rich tapestry of Hispanic culture.

Wednesday, October 11

Hispanic Heritage Month Trivia
11:30 a.m. - 12:30 p.m. | Lion's Den, CB.229

Have fun and test your Hispanic Heritage knowledge!

---
Make LSC part of your story.