Please call 281-318-4351 or contact Alfred.Dorsey@lonestar.edu for further questions or concerns.
The Lone Star College-Kingwood DEI (Diversity, Equity and Inclusion), Men's and Women's Centers and Humble Area Assistance Ministries are happy to offer the Coyote Cupboard. This pantry has been created to address the immediate food needs of students, faculty, and staff on campus; however it is open to the community. While most items in the pantry are non-perishable we will be able to offer bread and fresh fruits when available.
The food pantry is located in the Office of Student Life at the SCC 235. The pantry will have the following operational hours:
Monday - Thursday 9:00 am - 4:00 pm
Friday 9:00 am - 1:00 pm
Saturday & Sunday Closed
List of Available Food Items
Canned goods
Microwavable soups and pastas
Boxed Pasta
Fruit Cups
Applesauce
Chips
Crackers
Granola Bars
Breakfast Shakes
Cereal
For more information please contact: KC-CoyoteCupboard@lonestar.edu.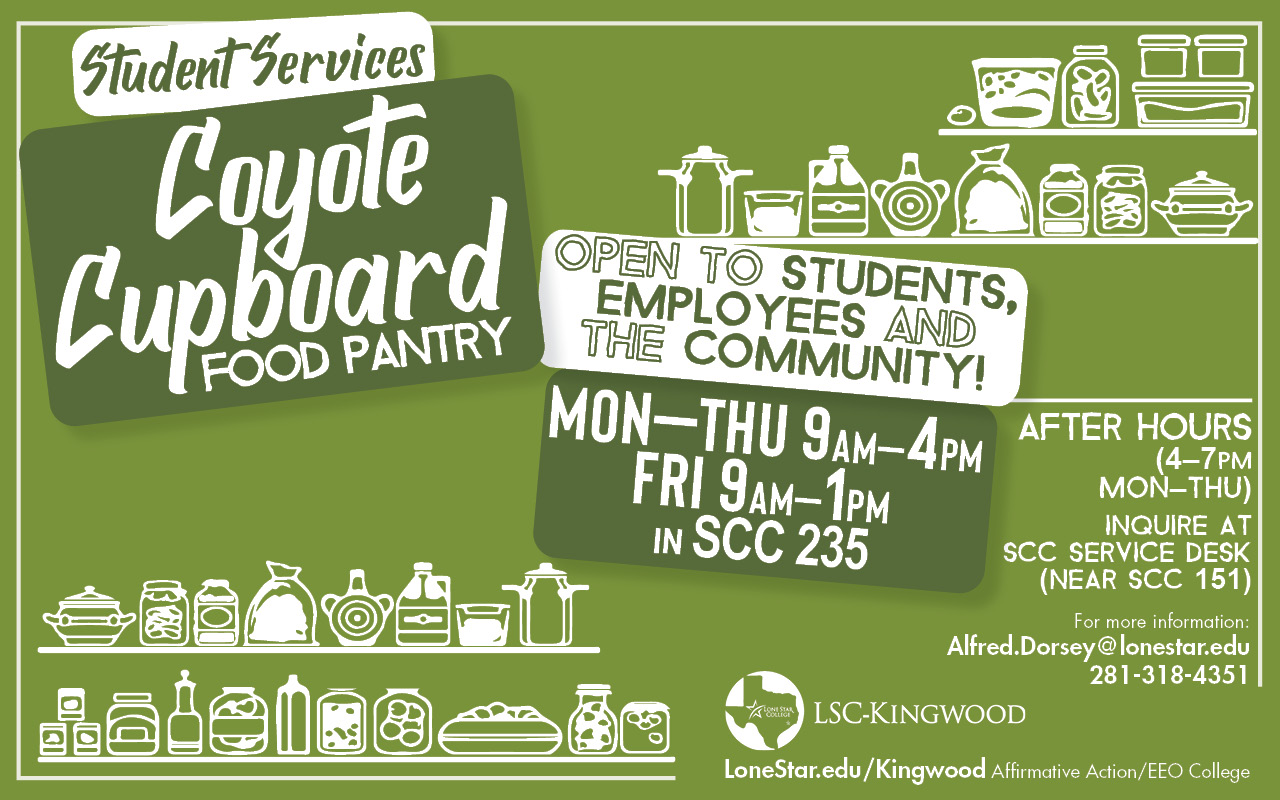 Student Services Coyote Cupboard Food Pantry
Open to Students, Employees and the Community!
Mon–Thu 9am-4pm
Fri 9am-1pm
in SCC 235
After Hours
(4-7pm Mon–Thu)
Inquire at SCC Service Desk (Near SCC 151)
For more information:
Alfred.Dorsey@LoneStar.edu
281-318-4351
Make LSC part of your story.