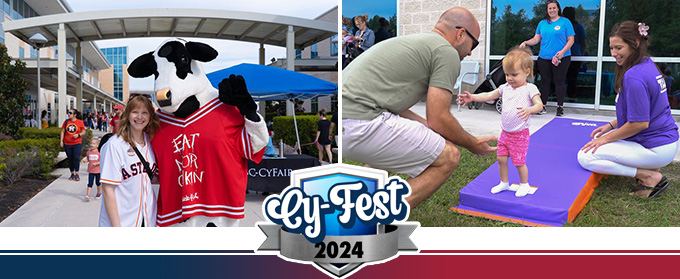 Cy-Fest 2023 and Fire Fest a Huge Success!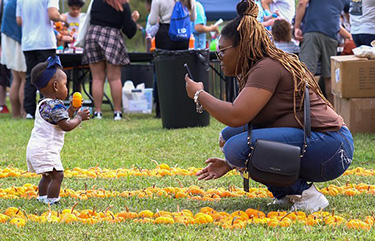 With nearly 5,500 visitors enjoying the campus-wide community celebration on a beautiful fall day, Cy-Fest 14 and Fire Fest was a huge success! And we couldnít have done it without each and every one of our volunteers! Thank you for your time, helping hands and smiling faces!
We are also thankful for the generosity of our nearly 60 sponsors and vendors, of which several have connections to LSC-CyFair, like alum Jordan Lane with Lucid Illusions you read about last month and that the Houston Chronicle featured last week. Among some of our other former students are the daughters of Erika Soria with Angelís Churros N Chocolate and the Moreno family with Big Texas Foam, including Sarah, her son Christopher, her son Michael and his fiancé Ana (who met while at LSC-CyFair.) And graduate Rachel Sheffield of Rachelís Designs, a local minority woman-owned business, was Cy-Festís Brand Ambassador.
Sponsoring a moonwalk and returning as a vendor for the fourth year was Syed Raza, whose daughter Zara served as the Texas Jump N Splash onsite manager this year and is currently a freshman with us. Cameron Dickey, President of Cy-Fair Federal Credit Union, another longtime community partner who sponsored the train station this year, has two daughters who graduated from LSC-CyFair and a third who is a current student.
Providing more than just family fun, Cy-Fest also helps support scholarships for our students and we are excited that more than $2,300 was raised through the Friends of the Library book sale, a percentage of profits from our food truck vendors and the Phi Theta Kappaís new Duck Dive activity.
Another new activity was the Digital Scavenger Hunt, a location-based activity using a QR code with a globe app created by Professors Buck Buchanan and Michael Konvicka with the goal of capturing selfies at designated zones to earn prizes for visiting more than 5 zones. There were a reported 74 total zone check ins.
View this year's Cy-Fest fun!
Save the date!
Cy-Fest 2024 will be held on Saturday, October 5, 2024 from 10 am Ė 2 pm at LSC-CyFair, located at 9191 Barker Cypress. Be sure to check back often for updates and information.
View Online Sponsorship Information here!
Thank you to our 2023 Cy-Fest Food Truck Vendors
Other Information
C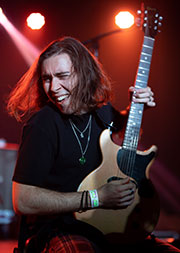 heck out our October Cy's Spotlight on Jordan Lane, a 2018 LSC-CyFair grad, who performed with his three-piece blues/punk rock band Lucid Illusions at Cy-Fest!
Click here to see photos from Cy-Fest 2023!
LSC-CyFair is located at 9191 Barker Cypress Rd, Cypress, TX 77433.
Thank You to Our 2023 Sponsors
Make LSC part of your story.