What are LSC-CyFair's former Falcons doing now? We are excited to share the academic and career success stories of a new alum each month here in Cy's Spotlight. On occasion, we will also include successful achievements about our Falcon faculty.

Rachel Sheffield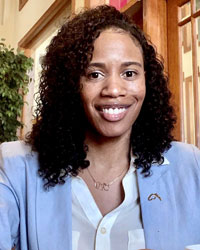 December 2023: Transferring as a college student to Texas from Michigan to start a new chapter in her life, Rachel Sheffield began the Visual Communication program at LSC-CyFair (now housed at LSC-Westway Park Technology Center) in 2017.
"I realized that I had a natural talent for art and I wanted to channel that talent into a profession that would allow me to create visually appealing designs and make a positive impact through creativity," she said. "My experience at LSC-CyFair was transformative."
Rachel said the staff and faculty played a significant role in her academic and personal growth, especially her Visual Communication Professor Anthony Gorrity, who was patient and encouraging when she doubted herself. She also attended numerous Student Life events, enjoyed being social on campus, made amazing friends, had her artwork featured in the Bosque Gallery and even made the President's List.
Graduating during the pandemic in May 2020 with an Associate of Applied Science degree and a certificate in Graphic Design, Rachel chose to start her own business, Rachel Designs, a local minority woman-owned company designing custom logos and branding small business.
"It has been a fulfilling journey, helping clients bring their visions to life and contributing to the success of many businesses and individuals," she said. "What I enjoy most about my job is the creative freedom it offers, the opportunity to work closely with clients, and the satisfaction of transforming their ideas and visions into stunning visual designs."
In just three years, her entrepreneurial story of success has been shared in Voyage Houston Magazine with one of her top-selling artworks also featured in their Holiday Guide. Her business has also been mentioned in Anna Svetlik De La Rosa's blog, The Platinum Mask and on 97.9 The Box. Committed to giving back to the community, she recently served as Brand Ambassador for Cy-Fest at LSC-CyFair, the college that played a pivotal role in her career and made her feel at home.
"The college provided me with the foundational knowledge and skills necessary for a successful career in graphic design," she said. "The supportive staff and faculty helped shape my confidence and abilities, and the positive learning environment encouraged me to strive for excellence in my field.

Tim Arbeiter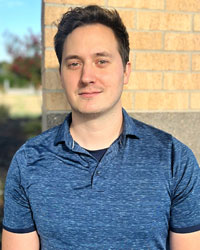 November 2023: Universities are not for everyone as Tim Arbeiter, a Lone Star College-Cypress Center graduate and current machining instructor, can attest to having started college at Texas A&M University before returning to Houston and enrolling first in LSC's EMT-Basic Program.
When a back injury and surgery ended his goal of becoming a firefighter, Tim said his experience in the EMT program was so good, he looked at what else LSC offered and found that machining piqued his interest. Within the first month of his summer classes, Tim's machining instructor introduced him to Michael Young, Director of Advanced Manufacturing at LSC-Cypress Center, who offered him a machining lab assistant position.
"That job gave me more opportunity to become familiar with the tools and machines," he said. "I'll always appreciate and look back on that time fondly, even the times when I was just sweeping the metal shavings off the floor."
After earning his Associate of Applied Science in Machining Technology in 2017, Tim was recruited to be the first and only machine programmer at Rampart Products. It was Michael who connected Tim with the man who would be his boss for the next five years. While at Rampart Products, he enjoyed opportunities to train new employees who had no experience at all with machines, take questions from junior employees and teach them how to solve problems.
"That job was challenging, and there was no way I would have succeeded in it without the knowledge and experience I acquired at the college," Tim said.
In addition to working at Rampart Products on a limited basis and running his own small business, Tim began his teaching career last fall after Michael tapped him to join LSC-Cypress Center's Machining Technology Department as faculty.
"None of this would have been possible if it weren't for Michael Young and the other instructors in the machining department," he said. "It's the people that make the program work, not the machines. That's why I wanted to come back, and it is one of the most fulfilling things I have ever experienced - to have a student walk up, shake my hand, and thank me for my help and patient instruction."
Jordan Lane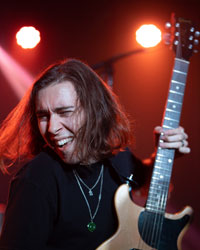 October 2023: Most days Jordan Lane, a 2018 Lone Star College-CyFair grad, said he feels like he's "living the dream" as guitarist and vocalist for the three-piece blues/punk rock band Lucid Illusions.
Jordan sang in the Chamber Choir and Mixed Choir at Cy Woods High School as a Dual Credit student at LSC-CyFair. He began teaching guitar and played in the college's Jazz Band while earning his Associate of Arts degree at LSC-CyFair followed with a bachelor's in Finance at Sam Houston State University.
"Lone Star prepared me very well for a state school. At Lone Star, classes were more challenging and most students actually cared about their education," he said. "At the University, I felt like I could take anything a class threw at me because I was used to being challenged and I continued to care about my education."
Although his academic and career goals may have changed over the years, music has always been number one and is in his blood.
"My dad convinced me to go into a recording studio and record a song because I had 'the itch," Jordan said. "Once I did, it didn't take long for me to form a recording project that quickly turned into a band."
Lucid Illusions has since been named Best Local Band by the Houston Chronicle in 2022 and 2023. Their single, "Move Along," received radio play on Houston's 94.5 The Buzz, their second studio album, "Something New" was released in December 2022 and they have played with national acts such as Papa Roach, Seether, Bush, Warrant and Everclear, just to name a few.
"We may not be the biggest band, but we've seen a lot of growth in our fan base, business practices, professionalism, stage show, musicianship, and have checked off some huge bucket list items by playing with some of our favorite bands," said Jordan. "Personally, I would love to win a Grammy one day!"
In the meantime, Jordan and the band are returning to LSC-CyFair, where he said Professors Dr. John Wolfskill and Dr. Aaron Alon taught him so much about music and more, to put on a rock show at Cy-Fest Oct. 7. (They will also be playing at Houston's House of Blues Oct. 22.)
Thomas Jozwiak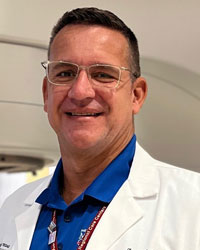 20th Anniversary Spotlight
September 2023: Lone Star College-CyFair (known as Cy-Fair College in the North Harris Montgomery Community College District) was a brand new campus when Thomas Jozwiak enrolled in the Medical Radiologic Technology (MRT) program 20 years ago.
"It was a new campus, very modern, very earthy - focused on Texas vegetation. Some of the finishing design touches were still in progress. Everything was starting from scratch," he recalls. "Our program was still waiting for teaching aids (phantoms, diagrams, etc.). The lab was just empty rooms. Slowly, we got the equipment, the x-ray tube, and then the film and processor. It was a slow process, but we grew quickly."
The MRT program even had its own Radiology Student Association, which Thomas participated in, serving as vice president his first year, then president his second, as well as attending lectures and presentations both in-district and out-of-state.
Now a Radiation Therapist at MD Anderson The Woodlands, Thomas said he is very humbled and proud to be among the inaugural students of LSC-CyFair and the MRT program that has enriched the radiologic community with great technologists and therapists.
Before he decided to pursue a career as an x-ray technologist, Thomas worked at an injection molding factory where, after six years, he became Director of Operations, got married and had a daughter.
"I was on top of the world. I had an illustrious career, great pay and a family. There was only one thing missing - a degree," he said.
The number one reason in considering a new career in the medical field, he said, was a desire to help people. The field also incorporated his love of technology and science, skills in logistics and the fact that he liked to figure out how to make things run smoothly and efficiently.
His high school diploma didn't transfer when he moved to the United States at age 18, so he got his GED. Fluent in Polish and Russian, some German, but not English, Thomas enrolled in college, took developmental classes and passed all required classes with A's before he began the MRT program. He earned an Associate of Applied Science with Honors at LSC-CyFair and then a Bachelor of Science in Radiation Therapy at UT MD Anderson with Honors - Magna Cum Laude. And now, for more than 15 years, he has provided technical expertise and efficiency as well as emotional support for Radiation Oncology patients.
"The best part is helping frightened patients overcome their fear of receiving a cancer diagnosis with empathy and helping them to get through their treatments with joy and humor," he said.
Giovanna De Vita Sifontes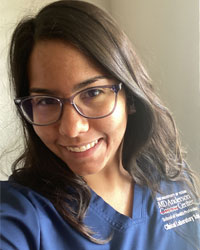 August 2023: With an interest in biochemistry, research and making a direct impact in patient care, Giovanna De Vita Sifontes was accepted as an Honors College Chancellor's Fellow at LSC-CyFair in 2017, which financially allowed her to attend college as the first in her family since moving to the U.S. from Venezuela.
Two years later she had earned an Honors Associate of Science and went on to graduate from the University of Houston Magna Cum Laude with a Bachelor of Biochemistry and Biophysics as well as a minor in chemistry. Then she returned to LSC-CyFair to take anatomy and physiology courses specifically for the application to the Clinical Laboratory Science Program at The University of Texas MD Anderson Cancer Center School of Health Professions at the Texas Medical Center.
"I knew the education that I was getting (at LSC-CyFair) was going to prepare me for the new journey at MD Anderson, which I can tell you already was worth it times a million," said Giovanna, who described the professors as the driving force of the college and taught with a passion that made her want to strive for success. "The teaching methods were difficult enough to keep me challenged while still being manageable for me to learn. I had never written a research paper until my first Honors class at LSC-CyFair and now I have a Senior Honors Thesis under my belt."
While at LSC-CyFair, this Phi Theta Kappa member also volunteered in the Science Olympiad and at The Empowerment Center, participated in a Service Learning chemistry lab project and played volleyball. She went on to say that LSC-CyFair provided her all the resources, tools, faculty and staff support, and opportunities to explore her interests.
One memorable opportunity was the Honors Capstone project in Washington, DC when her research was investigating what criteria was needed to target blood donation campaigns in Hispanic community.
"I got to work on my research while in the Library of Congress and talk with somebody who was conducting research at the National Health Institute, which gave me a glimpse into how life doing research is like. I was also introduced to many other resources that could help me improve my professional outlook," she said.
Now Giovanna is focused on finishing the CLS program with Honors (in August 2024), passing the certification exam, and starting work right away in a clinical laboratory in Houston.
"I love how far and fast the medical field has evolved, and it excites me what the future holds. Part of the excitement comes from my biochemistry background …The other part comes from my clinical passion," she said.
Lorinda Hernandez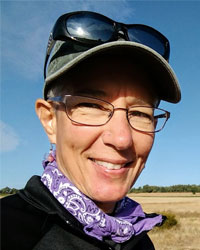 July 2023: One class can change your life, as Lorinda Hernandez can attest to with both her academic and personal fitness success stories that began at Lone Star College at age 53.
A couple years after she finished homeschooling her children through 12th grade, Lorinda, who is fluent in Spanish, enrolled in the ASL Interpreting Training Program. She would go on to earn an online bachelor's in Professional Communication at Siena Heights University and complete her master's Intercultural Communication, Interpretation and Translation in Public Services at the Universidad de Alcalá.
While pursuing her associate degree at LSC-North Harris, Lorinda took LSC-CyFair Professor Ronnie Nespeca's online 3-week mini-mester physical education class which became a catalyst taking her from a sedentary life to embarking (this past April) on a 900+-mile coast-to-coast three-month Camino de Santiago from Almería.
"When I took the class, I hated walking from the parking lot to the store. But the bug got me," she said. "When I started walking, I just kept walking, increasing the distance."
Soon she was walking 5ks, 10ks, her first half marathon, La Porte By the Bay (part of the Toughest Bridge Series) and before leaving Spain with her master's degree, she walked nearly 610 miles from Madrid to Santiago de Compostela .
"This awesome experience took me 60 days to complete and I absolutely loved every single minute of it - blisters and all," said Lorinda, now retired and spending time between Mexico, Houston and Spain. "The meditation, the solitude, the scenery, the self-reflection, the gratitude, the forgiveness, the getting lost, all this and more is what makes doing a Camino so very worthwhile, to the point of walking another one."
What advice does this 65-year-old (in June) freelance translator, who enjoys volunteering her services to help others communicate, especially individuals with language barriers, whenever and wherever she travels, have?
"You are never too old to fulfill your dreams!" and "Don't put off another year or another semester what you can start with a mini-mester - and begin crossing off classes taken. Tomorrow is not promised. Start today. Start now. Make that appointment with a student advisor and get moving! You will not regret it."
NOTE: Due to an unexpected ankle injury the first week of May, Lorinda's 2023 Camino was put on hold to heal. Having already walked almost 200 miles in unseasonably hot temperatures, she plans "to return in September to continue her journey when it will be a bit cooler, and figs and grapes and almonds will be ripe."
Charley Fisher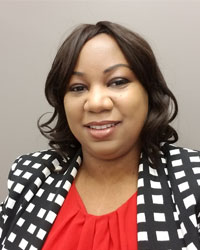 June 2023: After two previous attempts to finish college in the two decades since graduating high school, the third time would be the charm for Charley Fisher. This time, LSC-CyFair accepted the majority of her already earned 70 credits and tuition for classes needed to transfer was more manageable.
"I was a bit intimidated attending LSC-CyFair as a non-traditional student, old enough to be the mother of most students in my classes. After the first week, all those fears were tossed to the side," Charley said. "The professors were so passionate about teaching in a way I hadn't experienced at other universities. They encouraged open dialogue and critical thinking. Our classrooms were a safe space to voice our concerns, fears and opinions. I felt very welcomed and accepted by everyone and quickly made friends I still keep up with today."
Charley graduated LSC-CyFair Magna Cum Laude in 2019. Before completing a bachelor's degree in English (creative writing) from the University of Houston-Downtown in 2022, she sought an outlet for stress and the uncertainty of life during the COVID pandemic. She founded the Urban Garden Project, a service organization that helped make food accessible to those in food deserts, reestablished abandoned community gardens, created a seed bank and has more exciting projects in the works.
In addition, Charley is using her English degree, translation skills and love of design in her career as a Communications Specialist for a global environmental engineering firm focused on disaster recovery.
"I've been a writer and artist my entire life. Unfortunately, without a degree I was never given the opportunity to prove my value to an employer. Obtaining my associate degree from LSC-CyFair was the launching pad I needed to be able to command the salary I deserved," she said.
Earning his own LSC-CyFair associate of science degree this May was Charley's son, King Javier. He began in LSC-CyFair's homeschool Dual Credit program during the pandemic, played the oboe in the orchestra and even had a class with one of his mom's professors. Now he plans to pursue a bachelor's in accounting at the University of Houston, get a master's in finance and become a CPA.
"LSC-CyFair helped both of us come out of our shells and step into leadership roles we would never have had the courage to take otherwise," she said. "For the first time in my life I have a career, not a job. My son is also on his way to having a meaningful career. We have been forever changed by our experiences at LSC-CyFair."
Adam Eiler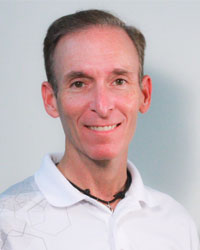 May 2023: While Adam Eiler has been a biology professor at the Lone Star College-Cypress Center since 2016, he is also a marathon runner, and this year, during spring break, he reached his personal goal of becoming a Seven Continents Club® member upon completion of a marathon run in Antarctica.
"It was worth running 26 miles on a hilly, rocky, muddy course in the cold and gusty winds to finally reach this personal goal," he said. "It is immensely satisfying to accomplish what so few in the world have done."
According to the Marathon Tours and Travel site, only 578 men and 305 women have successfully completed a marathon on all 7 continents.
Adam's passion for teaching began when he was a small animal veterinarian instructing clients about their pet's health in the examination room. With a background in veterinary medicine, he transitioned to teaching biological sciences, with an emphasis on Anatomy and Physiology as well as Microbiology, for students seeking careers in allied health.
Running began as a fitness goal in which Adam ran the 5k Rockets Run followed with the Houston Marathon, as bucket list item to do before age 40. He went on to complete the Six Star Abbott World Marathon Majors (New York, Boston, Chicago, London, Berlin, Tokyo) as his first personal goal.
"Personally, the impact of running destinations both domestic and abroad, aside from the sense of accomplishment, is experiencing and gaining an appreciation for other cultures and diversity," he said. "Professionally, this is beneficial in my interactions with a diverse student population in my classroom. Hopefully my students are motivated and inspired by my travels, not necessarily to run marathons but rather to appreciate it's never too late to try something new, to set and achieve goals, and to pursue one's passion."
What's next? Perhaps running all 50 U.S. States, he said. In the meantime, he will be in the classroom continuing to serve as a guide for his students on their educational journey, doing his best to present content in ways that relate to their daily lives and to prepare them for future academic and career success.
Yvette Rodriguez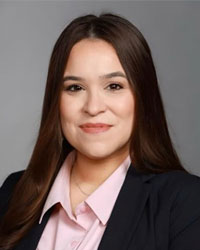 April 2023: Seeking a career in which she could do what she loved – reading, writing and storytelling – became a reality for Yvette Rodriguez after raising three children, working 10 years with Cypress-Fairbanks Independent School District and enrolling at LSC-CyFair in the fall of 2018.
"I love that a career in communication is both challenging and rewarding, allows me to be creative, to meet new people and form new relationships, all while remaining interesting and allowing me to do exactly what I love every day," said Yvette, who works in business development remotely for Gilbert Garcia Group, P.A, a Florida law firm.
As a young single mother, she put college on hold and began working as an elementary school receptionist in CFISD in 2012. This job provided stability and opportunities for growth. A couple years later, she joined the Communication Department's team where her experiences confirmed her passion for a communications career. Four years later, with encouragement from CFISD leadership and her family, it was time to pursue an education.
LSC-CyFair was a financial and logistical option that enabled her to maintain a full-time job just down the street from her children, which Yvette said gave her peace of mind.
"Had I not had the convenience of LSC-CyFair and the flexibility of taking evening classes, I probably would not be where I am today," she said. "During my time at Lone Star, I had fantastic, driven peers and met many wonderful and caring professors, who were genuinely invested in my success."
Yvette took advantage of campus tutoring and resources, study areas, the bookstore, and professors who she added went above and beyond to meet with her before or after class whenever extra help was needed.
"I appreciate the campus' diversity, culture, leadership, academics, and overall excellence as they've significantly contributed to my personal, professional and academic success," she said.
This LSC-CyFair alum, who graduated Cum Laude with an associate degree in 2022, is currently pursuing a University of Houston Bachelor of Arts degree in Strategic Communication with an Integrated Communication Concentration.
Nicole Smith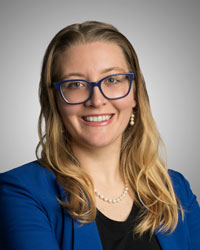 March 2023: Going to college, earning multiple degrees, and having a career in education were goals of Nicole Smith since she was in elementary school. Her success in achieving these goals began at LSC-CyFair in 2015 and now eight years later, she has returned to continue impacting the lives of students, serving as a Specialist III in The Honors College at LSC-CyFair.
"As a first-generation college student, the scholarships and opportunities I received during my time in The Honors College opened many doors in my academic and professional careers and helped shape me into the person I am today," said Nicole, who created meaningful experiences for students of her own as a Katy ISD elementary school teacher for nearly three years. "Looking for a change, I remembered how much of a family I had in The Honors College when I was a student, and I wanted to continue growing that, in a new role. For me, this experience coming full circle is so fulfilling! I feel like l am at home."
While earning an Honors Associate of Arts degree at LSC-CyFair, she learned many things in The Honors College, such as how to read for research purposes, properly conduct extensive research and put those skills into practice in the classroom and in conference presentations. In addition, these valuable skills culminated in a Capstone research experience to Italy.
Nicole also served as an officer of the Future Professional Educators Club and was a student representative of the Association of Texas Professional Educators and the Young Education Society (YES) Texas! Advisory Council.
Helping fund her LSC-CyFair education, Nicole received the Honors College Chancellor's Fellows Award, the St. Aidan's Church Endowment, and the President's List Award. After graduating in 2017, she transferred to Sam Houston State University, where she was an active member of the Elliot T. Bowers Honors College and received nearly a dozen more scholarships. She went on to earn a Bachelor of Science degree in Interdisciplinary Studies in 2019 and was part of the 4+1 TEACH program (a fully funded Master of Education), which she graduated from in 2020.
"These awards not only allowed me to pursue a college education - something I previously thought, as a first-generation college student, were not possible for me - but they also paved the way to form valuable connections with friends, professors and mentors," she said. "My advice? Have the courage to follow your heart and take advantage of great opportunities that come your way academically and professionally."
Luis Diego Zelaya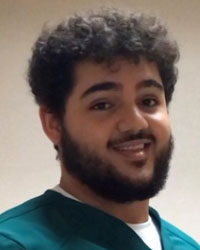 February 2023: Interested in entering the workforce quickly and a goal of a healthcare career with plenty of opportunities for growth, Luis Diego Zelaya chose to enroll in LSC-CyFair's Diagnostic Medical Sonography program.
"There will always be something new to learn in this field," said this full-time ultrasound technologist. "If you go into healthcare, you won't have to worry about getting 'stuck' at your entry level position. There will always be room to reach higher accolades. As long as you put in work, demonstrate leadership qualities, and never become complacent, the sky is the limit."
He describes diagnostic imaging as a "challenging but very rewarding puzzle." There are clues, such as a patient's lab work, history, etc., to help put pieces together and figure out the patient's ailment, which could be life-threatening so there's no room for error, he said. Ultrasound techs serve as "the eyes" for the doctor and it's their responsibility to find out what the patient is suffering from, for example, a ruptured ectopic pregnancy or that deep vein thrombosis.
"The LSC-CyFair experience was a tough, but fulfilling one …. With the training I received from my professors, I feel very ready and capable of taking on any ultrasound case."
"Now I get to work an important, highly technical and highly specialized job. You never know what case you'll get so you always have to be prepared for whatever walks through that ER door. It's fun, exciting, challenging and rewarding all at the same time," he continued.
In May 2022, he completed what he set out to do at LSC-CyFair. In addition to being a Feldman Family Scholarship recipient, he graduated with both an associate degree and a certificate in Vascular Technology and the next month he got a job at HCA Northwest (his last clinical site). With plans to keep improving his scanning and pathology recognition skills, he is currently studying to be certified in pediatrics.
Joshua Lopez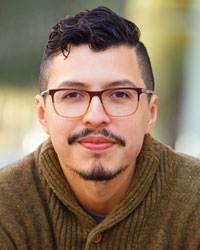 January 2023: Describing poetry as a way of engaging the world, LSC-CyFair Adjunct English Faculty Joshua Lopez's debut collection "We Borrowed Gentleness" was recently published by Alice James Books with a review and additional praises at Poetry Magazine.
"It is such a monumental achievement for any poet, their first collection," said Joshua, who has previously had some of his poems appear in anthologies as well as published in "The New Yorker", "Ploughshares" and "The Rumpus" to name a few. "Now that this collection is in the world, I feel both pride - located less in myself, and more so in the poems - and an eagerness to begin something new."
In addition, he hopes readers will take away from his book a favorite poem to share with a friend or beloved.
Since he was a child, Joshua has loved poetry; however, he said he didn't know about contemporary poetry, or become a serious student and writer of poetry, until his undergraduate years.
"I was drawn to that poetic paradox of communicating something at once new and yet somehow remembered - something that has the urgency of discovery but the resonance of an old truth," he said.
In 2021, he completed the MFA Program for Writers at Warren Wilson College, which he said was a phenomenal experience. That fall he began teaching LSC-CyFair students, including Dual Credit students at Cypress Woods High School.
"What I like most about teaching at a community college is the variety of lived experiences of the students. People from all walks of life matriculate through community colleges heading in all kinds of directions. It's wonderful to stand at the intersection of those movements and help all of my students form a deeper understanding of the rhetoric that they use and encounter."
Jesse Goerlich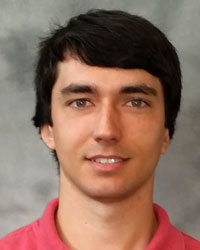 December 2022: Jesse Goerlich has always had a passion for the technical aspects of projects and now this senior mechanical engineer enjoys a career with rewarding days of challenges, troubleshooting and figuring out solutions, thanks in part to LSC-CyFair's Mechanical Engineering Program.
After he earned an LSC-CyFair Associate of Science degree in Engineering in 2016 and his Bachelor of Science degree in Mechanical Engineering in 2018 at the Houston campus of the University of Texas at Tyler, Jesse began working as a Mechanical Design Engineer for Downhole Logging Tools.
Then he moved on to design capital equipment at Forum Energy Technologies, primarily tubular handling products such as Catwalk Machines and Iron Roughnecks. Now at Stewart & Stevenson, he has the mechanical lead role for the Rail King (their Rail Car Mover product line) and offers support for other products as required, such as Gensets, Switchgears and Blenders.
"I enjoy my career as I get to problem solve and troubleshoot existing challenges as well as come up with new designs to increase effectiveness and/or efficiency," he said. "The ability to create something and then see it come to life is probably the most satisfying part of my work."
Jesse said LSC-CyFair prepared him for both his professional and academic success. Professors from the industry taught classes, such as physics which is arguably the foundation for engineering, and mentored him. Beyond the classroom, he participated in the Texas Space Grant Consortium Design Challenge, which involved working with NASA personnel and provided an experience that diversified his exposure to real-world applications.
He added that LSC-CyFair's flexible scheduling and C2 STEM Scholarships received for multiple semesters made it easier for him to manage taking a full-time course load and support himself while in school.
"Overall, I feel that LSC-CyFair has set me up for long-term success from their quality and flexibility to other factors, such as the convenient locations and easy to use online portals."
Kyle Chenier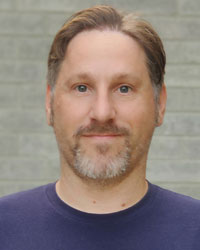 November 2022: From seeing what his electronics/hardware engineer dad would come up with to always having something new to learn and a new toy to play with, Kyle Chenier has enjoyed many aspects of the Information Technology field.
"I have taken a lot of IT and non-IT courses trying to figure out what I wanted to do when I grow up. I've worked sales, support and deployed devices. I never expected to transition into teaching, but it is the best 'job' I've ever had," said Kyle, who began his IT career with a computer networking class in 2009 at LSC-CyFair. "I've had several roles at LSC-CyFair. I started as a student, then was both a student and technician with the on-site Office of Technology Services, and now, teaching specialized courses, I have the joy of helping students on their paths.
Kyle describes his LSC-CyFair student experience as "great from start to finish" with helpful staff, who assisted in planning course loads and transferring credits, and fantastic instructors, who were supportive when he struggled.
In addition to attending classes at a beautiful campus, getting to know people from all walks of life, and even seeing vice presidents greeting students, Kyle said having state-of-the-art equipment to use and not just a textbook to read, made all the difference in the world on his academic and career journey.
By 2014, he had earned several industry certifications and an Associate of Applied Sciences - Cisco Networking, which he said was useful in his own company and when he began teaching as an adjunct instructor in the Cisco program. Currently he is a full-time workforce instructor at LSC-Westway Park Technology Center.
"I have worked in environments where I didn't feel as though I had accomplished anything at the end of the day," he said. "Now? I get to see students reaching their goals – they are the tangible result of my work. Their successes are the best part of my career."
Gracie Lopez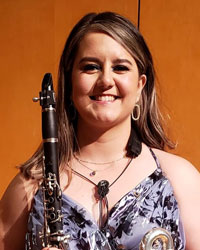 October 2022: Well on her way to becoming a high school band director, Gracie Lopez began her pursuit of a music education major at LSC-CyFair in 2018.
This longtime clarinetist participated in both LSC-CyFair's Symphony Orchestra and Jazz Band, while taking all the classes needed to transfer and be accepted into the School of Music at Sam Houston State University (SHSU) and the Clarinet Studio.
"Thanks to the amazing professors and affordability of tuition at LSC-CyFair, I was able to successfully continue my education," she said. "I really enjoyed my time at LSC-CyFair and wouldn't trade it for anything. I have great memories from Professor Thomas Kelly's history class and I never recall a class where he didn't crack a joke to make us laugh! I learned a wealth of knowledge performing in the ensembles under the direction of Dr. Brian Herrington and Dr. John Wolfskill. The ensembles were magnificent, the classes were great, and the professors were wonderful."
While at SHSU, Gracie served as Vice President of the Tau Beta Sigma National Honorary Band Sorority chapter as well as a Student Assistant in the Bearkat Marching Band and performed with the SHSU Marching, Symphonic and Concert Bands. Having passed the TX EC-12 music content exam certifying her to teach music, she gave private clarinet lessons and helped prepare Huntsville Independent School District 6th- through 12th-grade clarinet students for University Interscholastic League competitions and college auditions.
This fall, Gracie returned home to Katy where she began student teaching band students at Tompkins High School and Tays Junior High School in Katy ISD.
Vicky Suarez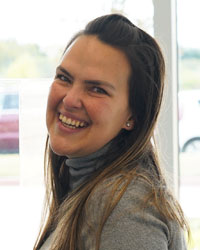 September 2022: While pursuing an associate degree in Graphic Design at LSC-CyFair that she earned in 2019, Vicky Suarez discovered art was her true passion.
She said she enjoyed gaining artistic skills in various mediums, such as painting, photography and ceramics, from the talented faculty in the Art Department who also helped her believe in herself.
Vicky's unique artwork, which often reflects her love of nature and animals, was featured in student exhibitions in LSC-CyFair's Bosque Gallery and she even won multiple awards including "Best in Show."
"The greatest satisfaction for an artist is to know that the piece created is not just an object that people can use to decorate, but a resemblance of a feeling or statement," she said.
Earlier this year, she hoped viewers of a special tribute sculpture (located in CASE Building 6) would feel peace and joy.
Vicky created a sculpture inspired by the relationship between human life and the ocean titled "Waves of Lives" as a memorial tribute to LSC-CyFair Professor Roscoe Johnson who she said brought joy to so many.
"Ocean waves come and go like everything in life, like life itself. Using wire gives the illusion of movement that I love in my pieces, like if the piece wants to dance in joy," she said of the sculpture displayed in the Center for Academic and Student Engagement.
Being surrounded by talented people pushes her to be better every day, so she continues to develop her artistic skills at LSC-CyFair with a new career goal.
"I want to have my own art studio to have the space to create more pieces and have my first solo exhibition."
In the meantime, Vicky is one of only six Houston student artists chosen to showcase her artwork in the inaugural Collegiate Art Collective at the 50th Annual Bayou City Art Festival downtown Oct. 8 and Oct. 9 and she is involved in a public art project to be installed on the college campus by Spring 2023.
Andrea Aguirre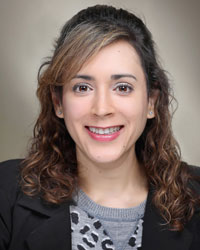 August 2022: What Andrea Aguirre likes most about being an Energy Engineer at Tetra Tech leading the Modern Energy Technology Department, is "the ability to collaborate with architects and engineers of all fields in designing high performing facilities that reduce energy use and environmental impacts, while providing healthy and comfortable spaces for building occupants."
Fulfilling this dream of hers, of a career working on environmental-related projects, has come true with the foundation laid as a student in LSC-CyFair's Geographic Information Systems (GIS) program.
"I enjoyed having the opportunity to apply the GIS skills I was learning in class through real-life project examples," said Aguirre, whose involvement in clubs and activities, including Phi Theta Kappa and the Student Government Association, also allowed for growth in her leadership and communication skills. "The GIS skills I obtained became an essential component on the completion of various undergraduate and graduate research projects I participated in the area of geothermal energy resources."
In addition to the support and supervision of GIS Professors Michael Konvicka and Buck Buchanan and overall excellent academic instruction at LSC-CyFair, Aguirre said she is grateful for the funding sources she received as a Guistwhite Scholar and the first recipient of the Geospatial Information Technology Association scholarship funded by Applied Field Data Systems.
After earning her LSC-CyFair Associate of Applied Science degree in 2007, Aguirre went on to complete an environmental engineering bachelor's degree at Southern Methodist University and master's at Cornell University. In 2018, she finished a Ph.D. in Geological Sciences at Cornell where her research involved the study of geothermal resources for direct-use applications in local communities and for heating and cooling commercial buildings.
"Pursuing an environmental engineering degree has allowed me to become involved in projects that have a real-life and positive impact on our environment and our community wellbeing," she said. "The academic, practical and leadership skills that I acquired during my studies at LSC-CyFair have continued to play a crucial role in my professional development."
Loan and Hao Le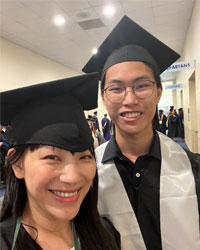 July 2022: Graduating this spring with Lone Star College-CyFair associate degrees was a family affair for Loan Le and her son, Hao. She earned her degree through the Mechanical Design Technology workforce program while he earned his along with a Cypress Park High School diploma through LSC-CyFair's College Academy.
Loan and Hao said working toward the same goal, at the same time, was motivational and celebrating their success together as college graduates was an "exciting experience and a remarkable life moment."
"The challenge of taking harder classes during high school was one of the draws of the (College Academy, a unique Dual Credit cohort program) for me," said Hao. "I was surrounded by the same group of students, whom I got to know very well and made many close connections with … and working with the teachers was always very easy as they made sure to spend time helping us understand the information."
Having already completed his first two years of college at LSC-CyFair while in high school at a reduced price, Hao said his next step is to attend the University of Houston this fall to study architecture, a career field which combines creative thinking with math.
His mom, Loan, said "Being able to graduate from college helps me feel more confident and encouraged to think about bigger goals to achieve later in life."
Loan's journey in the field she loves began in 2002, three days after she moved to the United States, with a drafting class near her home. She would earn certificate in CAD Design; however, supporting a family and raising children became a priority and she put earning a college degree on hold until her twins were 7.
Then in 2019, this mother of four children began the Mechanical Design Technology program at LSC-Cypress Center, where she was able to work full time and manage classes thanks to the flexibility of time, cost savings and helpfulness of staff and faculty.
Loan said the program provided equipment, which was convenient, and she learned piping in drafting as well as structural and civil drawings. And now Loan, who still works in the field as an estimator and has another high school child earning college credits at LSC-CyFair, is back on track to reaching her goal of becoming an instructor in drafting.
Patrick Kalis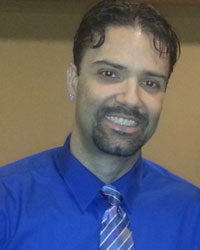 June 2022: The day after Patrick Kalis was laid off from a company where he had worked 71/2 years of his 12-year warehouse industry career, he enrolled at LSC-CyFair to earn his associate degree in Logistics Management.
"What drew me to logistics was the ability to work on getting a package/item from point A to point B, to be able to work with different types of people and synthesize information to make an efficient decision," said Patrick, who began working at FedEx while attending LSC-CyFair.
"The quality of education was critical in my learning and understanding of logistics, terminology and material I could transfer to FedEx," he continued. "The faculty went above and beyond their roles and sharing their personal work experiences in the field was of great value to me."
One important thing he learned at LSC-CyFair was networking, what it really means and how critical it can be on one's career journey.
"You need to do more than what you're asked to do because there are thousands of applicants of all different levels fighting to get that one desired position. You must be able to separate yourselves from your competitors."
Patrick also advises students get a mentor and be interview prepared, which means be familiar with the company, practice questions and answers and use key words from the job posting.
Having graduated in 2016 with his associate degree and a First Line Logistics Leader Certificate, Patrick got an office position in logistics (Arrival & Departure) at FedEx after being a package handler for 9 months. In 2019, he was promoted to Linehaul Coordinator and currently he serves as Gulf Region Specialist. Now his goal is becoming a logistics manager or transportation district manager.
LSC-CyFair continued being impactful to Patrick since Professor Jon Sorensen's first invitation in 2017 to return regularly as a presenter at LSC Logistics Advisory Council meetings. In addition, Patrick enjoys sharing his FedEx journey and experience with younger generations as well as giving FedEx tours to LSC-CyFair's Logistics Management program students.
Isabella Wakeham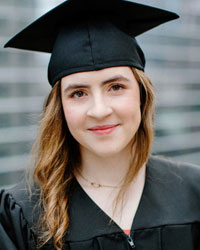 May 2022: Isabella Wakeham is all about efficient use of her time and skills whether that is getting a head start on college and her career or conquering obstacles all the way to Las Vegas to compete in the national finals of American Ninja Warrior (ANW) Season 13.
"I love flying through the air and catching obstacles I didn't think I could. I love being strong and capable and inspiring young girls to believe in their abilities, too," said Isabella, who was able to compete on ANW while taking Dual Credit courses at LSC-CyFair as a high school junior.
Honored to be among the first group of teens invited to compete on ANW with professional ninja athletes and meet her athletic heroes, Isabella was told she had the 'Best Female Rookie season on the show, ever!' by Meagan Martin, who previously held the title.
Isabella's season included impressive, history-making milestones such as top woman and 15th in the top 30 of her qualifying round, which she said was a fun statistic because "it shows that a female (and a young one at that!) can compete with and qualify along with the males, not just 'scoot' into the semifinals and national finals because of the 'top females' inclusion rule." In addition, she was the youngest woman to reach a back half of a semi-finals course and also the third woman to qualify for Las Vegas in the top 15 as a rookie.
Isabella said she feels these achievements would not have been possible without the flexibility of the asynchronous online classes that LSC-CyFair offers.
"I was able to train hard, travel, and compete while also working hard on my studies, learning a lot, and meeting insightful classmates," said Isabella, who also competed on ANW Season 14, which is set to air this summer.
Interested in learning more about the human body, its capabilities and the mind as it pushes toward success, this May graduate plans to study kinesiology at Texas A&M University this fall and then pursue a doctorate in physical therapy.
Regina Cuesta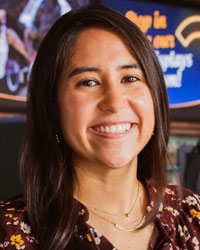 April 2022: While pursuing an Associate of Arts degree in Graphic Design at Lone Star College-CyFair, Regina Cuesta had the opportunity to intern at LED Partners Digital Displays in 2014 and she has never looked back.
Working her way up to Graphic Design Manager, Regina now mentors a team that helps small local retail businesses to large organizations communicate with their audience by using digital displays. Working with her graphic design team, they help their customers create advertisements that are dynamic and eye-catching. (Check out some of the projects Regina's team helped design at ledpartners.com/gallery).
Regina began taking basic classes at LSC-Montgomery in 2013, continued with financial aid assistance at LSC-CyFair, and finished her associate degree in 2016. The flexibility of courses that were offered aided her in balancing her school and career schedule.
The other benefits of going to Lone Star College included the small class learning environment which allowed her to develop team leadership skills. In addition, the college staff provided assistance with her transfer to the University of Houston Downtown, where she earned a bachelor's in Applied Administration to increase her career opportunities.
At first, Regina wasn't sure her career focus would even be graphic design, despite her desire to help people and her long-time interest in the subject. However, after investing time at LSC-CyFair to explore the field further, she knew "it would be something she would enjoy and businesses would value."
"We now live in a digital world. The opportunities in graphic design are endless. Being able to work with all industries gives me a large canvas to be creative and not worry about doing the same thing every day. It keeps the field interesting and it's fun to be in!"
Aaron Hall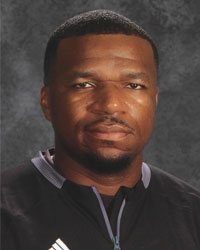 March 2022: A childhood love of sports led LSC-CyFair alum Aaron Hall to successfully pursue his passion and greatly impact the lives of children at Strack Intermediate School as a basketball coach and teacher.
"LSC-CyFair was my foundation and I am proud to say that it was a solid one. Because of this, I have been able to properly manage my time and prioritize in order to reach my goals on and off the court," he said.
While earning his associate degree at LSC-CyFair, Aaron was not only an athlete, he was involved in student life and worked full time.
He learned life principles playing basketball from his role model Coach Larry Norris, who did whatever was necessary for his players, gave everyone a chance, knew the importance of exposure, and always challenged them.
This basketball player was also a Student Ambassador and a member of the African Students Association, Student Government Association and others. To balance all his activities and work, he made and stuck to a schedule. Since studying on the go was a must, he kept flash cards in his pocket to flip through with any free time.
After LSC-CyFair, he earned his bachelor's in sports administration and master's in exercise science. Now a coach himself, Aaron said he finds himself naturally teaching his players the same principles, and practicing what he preaches, like Coach Norris.
"Visiting former students and watching them play ball makes me proud and it fuels my purpose. Seeing players grow, succeed, and achieve their goals has been the most rewarding part of my career. There is nothing like seeing the fruits of your labor along with the evidence of players' hard work and dedication."

Aaron, who believes someday he will teach at the collegiate level, said he is grateful to be a product of LSC-CyFair and aspires to return as an adjunct in the near future.
Chris Garcia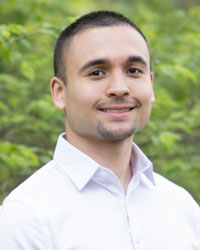 February 2022: Lone Star College-CyFair is where Chris Garcia, CEO of Bao Bros. Bistro, decided business, with its versatility, seemed like a practical foundation to build upon for his future career success.
One college calculus class quickly changed his mind about an engineering career and he switched to a business path. Chris said he "fell in love with learning about all the different components that comprise companies" and that many of his professors "did a stellar job of making the content interesting." While at LSC-CyFair he also served as president X-Presate!, worked for the Student Life department and went on a study abroad trip to Tanzania.
Graduating in 2013, he transferred to Texas A&M University where he earned a Bachelor of Business Administration in Management degree and a Certificate in International Business. He went on to work in sales for a Fortune 200 company learning from phenomenal mentors while saving money for his own business, which he opened last fall.
"As somebody who truly loves food and sharing it with others, it's rewarding seeing customers who were hesitant to try something different enjoying our food with their families and friends," said Chris, who enjoyed new authentic flavors on his travels to Hong Kong, Beijing, Thailand and India.
Now his restaurant, Bao Bros. Bistro, adds diversity to Cy-Fair's dining options with its Asian fusion dishes inspired by the executive chef's Cambodian and Chinese roots. And his partnership with Metta's Local Eats, a local foodie group that raises funds to fight hunger, became an opportunity to help others.
This past year, Chris has continued helping others beyond his own community through service in the Army National Guard. He said the desire to give back was first solidified when he received a scholarship that paid his first year of college tuition.
"LSC-CyFair was the foundation for me. It sparked so many of my current passions from traveling to business to servant leadership. The confidence and knowledge I gained there are evident in virtually all aspects of my life today."
Shrestha Datta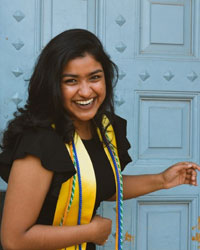 January 2022: A passion for science since fifth grade grew into a desire to explore neuroscience, specifically brain disorders, by the time Shrestha Datta began college at LSC-CyFair.
Before graduating with her associate degree in 2019, she was a member of the Beta Lambda Mu chapter of Phi theta Kappa, was inducted into the Texas State PTK Hall of Honor and earned a spot on the 2019 All-Texas Academic Team. She participated in student organizations, such as Women in STEM and the Psychology Club, was a Chemistry tutor, and volunteered for Junior Achievement Inspire and Science Olympiad events, just to name a few.
"Such involvement helped me network with people who not only had the same ambitions as mine, but also encouraged and pushed me to achieve more in life."
She said she also found a friend and mentor in her PTK advisor as well support and encouragement from the administration.
"I think a huge part of who I am today is because of this institution. Lone Star College-CyFair definitely prepares students for success. Students are lucky to have amazing professors who care about them and an administrative team that is receptive to the needs of the students."
Shrestha went on to earn her Bachelor of Science in Neuroscience from the University of Texas at Austin and upon graduation in May 2021 she got a job working as a research assistant for a neuroscience lab, the Mauk Lab, at the university's Center for Learning and Memory
As she further explores the field of neuroscience in this job, Shrestha said she also gaining valuable experience and exposure in neuroscience research before earning a doctorate and becoming a professor.
Tien Truong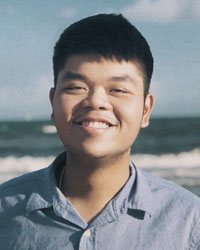 December 2021: An international student from Vietnam, Tien Truong graduated LSC-CyFair in May 2021 with more than just lifelong friends and his Associate of Arts degree. He left a legacy to introduce the beauty of Vietnamese culture and language at the campus when he established the Vietnamese Student Association (VSA).
"I believe everything happens for a reason, and attending Lone Star is a reason for my expeditious growth through the sensational people I met and the practical lessons I acquired," said Tien, a Phi Theta Kappa member who made the President's List three semesters and earned a scholarship as a winner of the Chancellor's Student Essay Contest.
Having had the only new student organization approved during the pandemic, Tien, along with friends serving as VSA executive board members, built quite a presence on Instagram. Among the year's events were sharing info on Vietnamese foods, Hang Out with Scholars conversations, Vietnamese for Beginners classes and Game Night in collaboration with Circle K International and Humanitarian Connection members, just to name a few.
In addition to creating a campus club, Tien also founded the VieTalk Project, a nonprofit project to teach Vietnamese to the community for free. In December 2020, Tien and fellow volunteers began helping 145 students from 9 countries worldwide learn the language and understand the origin and more about Vietnamese identity and people.
With a career goal of opening a free online school for Vietnamese students to learn multiple subjects and receive Chromebooks through donations, Tien is first pursuing his Bachelor of Arts in Economics at the University of California, Berkeley.
"I firmly believe education changes lives … I truly hope to bring free education to every single Vietnamese household, especially in traditionally disadvantaged communities. To teach, to inspire, to rise, and to bridge the gap between the rich and the poor, is the true power of knowledge."
Ena Cusi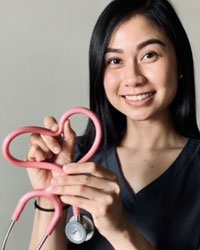 November 2021: Proving you can achieve great success while being an Lone Star College-CyFair student athlete, student worker and a nursing student is Ena Cusi, an award-winning tennis team captain who graduated summa cum laude for her Associate of Science degree and magna cum laude for her Associate Degree in Nursing (ADN).
"I feel like a big part of my success was due to class flexibility and staff who always emphasized prioritizing academics, valued my opinions and saw something great in me," she said. "LSC-CyFair gave me the resources and taught me the skills to succeed academically and personally. From the engaging student life to the encouraging staff/instructors, I learned how to be confident in my capabilities and be a part of something bigger than myself."
Now with plans to pursue a Bachelor of Science in Nursing next year, Ena is currently loving the diversity and pace of working as a Registered Nurse in a Louisiana emergency room.
Her journey began in 2016 taking nursing pre-requisites at LSC-Cypress Center. Drawn to the competitive ADN program, in part by the cohort component, she was accepted but unable to fully commit to the program due to personal reasons until 2019. In the meantime, she continued her studies, worked as a part-time campus scribe/reader/test proctor (and later as a COVID health screener) and got involved in Student Life and Recreational Sports.
She served as Student Activities Board secretary and later president, Student Government Association treasurer, Student Fee Advisory Committee student representative and Student Nurses Organization vice president. She was a member of the Falcon Tennis Team that in 2018 won Student Life's Most Improved Organization of the Year and the Lone Star Sports Conference Championship. In 2019, the team was named United States Tennis Association (USTA) Club of the Year and as captain, she won USTA Texas Leader of the Year.
"I'm so happy I was involved on campus because I got to be a peer leader and athlete; I met lifelong friends and mentors; and I gained invaluable experiences that I never would've even imagined had I not applied myself."
Julie Clements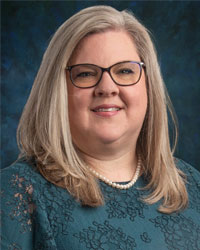 October 2021: Several years after Julie Clements helped open Keith Elementary School in 2004, this CFISD Speech-Language Pathologist began coursework in
LSC-CyFair's Alternative Teacher Certification Program (ATCP) to become certified in EC-12 Special Education.
"I made the decision to go back to school and get my teaching certification because I love working in public schools and was committed to making that my permanent career," she said.
She initially chose LSC-CyFair's ATCP because of the flexibility of course times, proximity to her job and home, and low tuition costs. Once underway, she found the staff to be friendly, very supportive and willing to acknowledge experience, even asking her to present material when they were learning about Special Education Laws related to speech therapy.
"I appreciated the opportunity to practice my teaching skills on a topic I felt very knowledgeable about … and my classmates heard information from someone who lived it every day!" said Julie, who earned her certification in 2008 while working full-time. "If I had not had the flexibility to take evening courses through LSC-CyFair, I might not be where I am today."
First, she made a difference in CFISD classrooms, teaching the Preschool Program for Children with Disabilities and 2nd- and 4th-grade English/Language Arts for three years and then became Instructional Specialist for ELAR for two years.
"Whether it is the lightbulb moments, the funny statements, or the questions they ask that make you really think about things in a different way, communicating with children brightens my day."
Then, as someone who wants every child to succeed and with her desire to impact more students and staff on a larger scale, Julie moved into administration. She served as assistant principal for Frazier Elementary from 2013-2016 and then at Ault Elementary through the end of the 2020-2021 academic year.
Today, having rejoined her family as Keith's new principal, Julie said she's "looking forward to accomplishing great things with this amazing school's remarkable staff, students and community."
Andrew Granger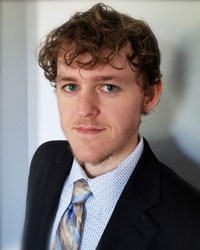 September 2021: Always a tinkerer in computers and anything with electronics, Andrew Granger found that LSC-CyFair's Industrial Electronics Technology program fit him to a T.
"I was drawn to the labs and hands-on approach of the program. I am definitely a kinesthetic learner so being able to work directly on the projects we studied in class cemented the information," said Andrew. "I can't say enough about the impact LSC and so many of my professors have had, not only in my technical growth, but toward my personal and professional development, overall. I have benefited from the class challenges that fed my natural inquisitiveness, the guidance to develop my leadership skills, and the encouragement to meet every day with the goal to learn something new."
Working full-time while attending classes at LSC-CyFair, Andrew graduated Magna Cum Laude in spring 2019 with an Associate of Applied Science degree and an Industrial Electronics Field Service Technician Certificate.
Upon graduation, he was excited to accept a part-time internship as a flight simulator technician at CAE Dallas West training facility - the world's largest corporate aviation training center. He worked on a wide realm of preventative maintenance functions on simulators and contributed to a number of processes and procedures that significantly improved productivity.
"One of the most valuable aspects of the Industrial Electronics Technology Program was the ability to hit the ground running and be a valuable technician quickly," said Andrew, who added that with the technical skills gained in LSC-CyFair's program, he was full-time in five months, a promotion which usually takes one to two years.
After a year, wanting to continue his education and grow as a technician and a leader, he returned to Houston and LSC with plans to earn a Bachelor of Applied Science in Energy, Manufacturing and Trades Management in spring 2022.
"Again, with the advantages afforded by LSC's value, scheduling options, and proximity to home, I am able to continue working full-time, while gaining education and experience simultaneously," he said. "That's the best part about my experience at LSC – their ability to meet me wherever I was and provide what I needed."
Andrew recently accepted a position as an electrical technician maintaining and trouble-shooting facilities and medical equipment for a major hospital system.
Alejandro Alvarez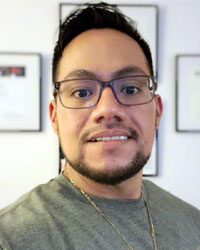 August 2021: Admitting he struggled and did not graduate high school because he hadn't created a good environment for himself, Alejandro Alvarez would later prove you can change and succeed, academically and professionally.
In 2006, he received his GED and by 2011 he was working as a welder and had decided to enroll at LSC-Cypress Center, which offers a certificate in welding as well as an AAS degree in Welding Technology. His career goal was to become a certified Welding Inspector by the American Welding Society.
"Welding is a long-time family business. My dad was a welder and he taught my uncle and brother, who now have their own welding businesses in Houston. Welding has always been a part of my life and is a field that I am extremely passionate about," he said.
While at LSC-Cypress Center, he started the only AWS student chapter in town, was elected as a student official representative for the local AWS Houston Section in District 18 and graduated Magna Cum Laude with his degree in 2013.
"In the Welding Technology program, we were able to divide our time between the classroom and the welding laboratory. We learned the theory behind welding and then applied what we learned in the lab. The professors were extremely knowledgeable and focused on developing our technical skills."
"If it wasn't for LSC, I would have never of known of the career opportunities in Welding Technology and Welding Engineering," he continued. "The professors and fellow classmates were crucial to my success, motivating me to continue with my educational career."
Alejandro went on to Ohio State University graduating Magna Cum Laude with a bachelor's in 2017, with his master's in 2020 and this past May, with his Ph.D., all in Welding Engineering. He is looking forward to his current goal of obtaining a career in a national research laboratory, where he can use all of his skills, including research and development.
Elmedin Cancar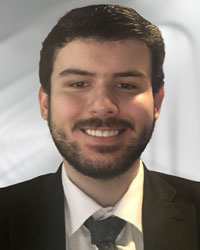 July 2021: Earning an LSC-CyFair associate degree in 2019 was the catalyst to a logistics management career for Elmedin Cancar, who said "If there is one piece of advice that I would give anyone, it would be to never stop learning."
Drawing Elmedin to the logistics field was the abundance of opportunity and various different types of roles available. While at LSC-CyFair, he was a SIDO (logistics club) member and participated in the Council of Supply Chain Management Professionals student competition.
However, hearing about advisor Gilbert Leonard's amazing experience working for Exxon, as well as Professor Jon Sorensen's excellent way of teaching, reassured Elmedin that supply chain and logistics was the right career path for him.
He continued learning about this field at the University of Houston, earning a Bachelor of Science degree in Supply Chain and Logistics Technology, with a minor in purchasing in December 2020. He was recently certified by APICS in Planning and Inventory Management. And now he is pursuing a master's in analytics at the Georgia Institute of Technology.
Further education came from work experience, such as building leadership skills serving as team lead at one of Amazon's Houston delivery stations. Additional insight into the field came from internships, including a logistics coordination intern position at Gesture, a company in New York. And just this May, he moved to Mississippi to start his new role with Nissan as a supply chain management intern.
"(Logistics) is an amazing field to work in," he said. "What I like most about it is the positive impact I can have on a company, from finances to overall company success."
Elmedin said his ultimate goals in logistics include plans to get a doctorate degree, and regarding his career, the sky is the limit.
Trinity Joshua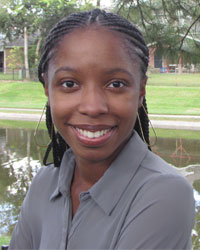 June 2021: Interested in becoming a biologist for the federal government, Trinity Joshua said she's always loved animals and nature and wants to do her part to protect and care for animals in this changing world. Therefore, she is excited about participating in the Directorate Fellows Program with the U.S. Fish and Wildlife Service, one of three summer internship offers she received this year.
"You can't always tell what you like or dislike doing until you start doing it, and internships are great for that insight and look good on the resume," she said. "Plus, you work alongside people who have walked similar paths before you and can give advice how to get to where you want to be. I make it a goal to get an internship every summer to gain experience and explore the world and its options."
Last summer, Trinity was finishing her associate degree at LSC-CyFair that she had begun in California before her family relocated to Houston. In fall 2020, she transferred to Prairie View A&M University in pursuit of a bachelor's degree in agriculture.
She said attending LSC-CyFair gave her time to adjust to the move. She took "university-grade classes for much less" and made grades that got her on the President's and Dean's lists as well as a PVAMU scholarship. She also worked as a part-time scribe for Disability Services and connected with faculty and staff that led to letters of recommendation.
"Many of my teachers were quick to help me with any questions I had, whether it be about careers or just about Texas in general. Advisors helped me with my resume and clearly told me what I needed to do to reach my goals. And staff members were so kind to work alongside," said Trinity. "I really appreciated the community at Lone Star College, where everyone was trying to help each other out."
Cameron Campbell-Bryant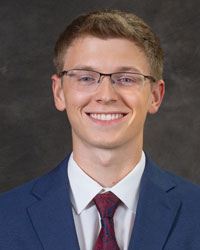 May 2021: On his way to becoming an orthopedic surgeon, Cameron Campbell-Bryant began his academic preparation for medical school at LSC-CyFair earning his Associate of Science degree with High Honors at LSC-CyFair in 2019.
This graduate had many reasons beyond affordability and being close to home for choosing LSC-CyFair to start his academic journey.
"The potential for growth that Lone Star offered, with their vast opportunities such as research, national conferences, study abroad, capstone trips and advanced courses, only further motivated me to make my decision to come here."
Being heavily involved in extracurricular activities from Chess Club to Honors College and serving in many leadership roles led to once-in-a-lifetime opportunities, such as participation and travel scholarships for the National Model United Nations conference in New York and the Italy Capstone trip he won. In addition, he was awarded the In Honor of Dr. Richard G. Carpenter Endowment and Lone Star College System Board of Trustee Scholarships and earned transfer academic scholarships to attend Baylor University, where he continued similar involvement and achievements.
"LSC-CyFair taught me how to be a leader, how to serve my community, and what it means to be a scholar (which he shared at the college's recent Donor Reception.) The slogan 'Start Close, Go Far' could not be a more accurate depiction of LSC-CyFair."
Nancy Stone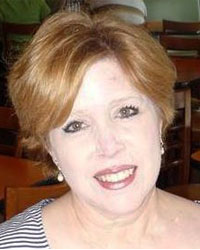 April 2021: Childhood dreams have a way of coming true at LSC-CyFair, as was the case for Nancy Stone, a Special Education co-teacher at Brill Elementary in Klein ISD.
By the time she began college in the 1970's, the business world had enticed Nancy into Human Resources and the legal department as an Administrative Assistant. One day in 2009, after 30 years in corporate America had passed, she thought "What happened? I wanted to be a teacher!
With that epiphany, and an ensuing lay off, she enrolled in LSC-CyFair's Alternative Teacher Certification Program (ATCP) while simultaneously substitute teaching, which allowed her to put the theoretical into real-time practice.
"Every concept and training learned was immediately applied to all the classrooms I taught. Soon, I enjoyed the art of teaching Kindergarten through Grade-5 students."
After completing the ATCP in 2011, she chose to earn certifications for General Education (Early Childhood through Grade 8), English as a Second Language (supplemental) and Special Education. A preferred substitute with numerous long-term assignments in six school districts and networking landed Nancy her current position providing in-class support or resource support for identified students with learning disabilities in reading, writing or math.
"LSC offered me the opportunity to build the skills necessary to completely change career paths," said Nancy, whose husband and daughter are also LSC-CyFair alumni.
"LSC is the definition of a community college encouraging everyone who chooses to attend for college credit or to enrich and further their education. Our family enjoyed attending and thankful we did."
Cher Schmitt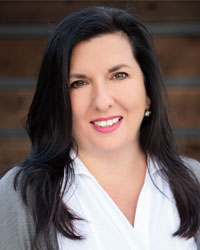 March 2021: The first time Cher Schmitt went to college, before focusing on family and before moving to Houston after Hurricane Katrina to begin anew, she was obsessed with forensics and true crime and was pursuing a biology degree. With a desire to be "more" and with encouragement from a close friend who knew about her art background, Cher enrolled at LSC-CyFair to earn a degree in visual design.
Having always been a huge nerd, she was excited to get back into school. Though an older student with a job, a family and a 4.0 GPA, she felt she fit in and was able to make lifelong friends.
While still completing her degree, Cher was hired at AlphaGraphics Print Company where she worked six years, until 2016 when she returned to LSC-CyFair to teach in the Visual Communication program. Now this 2011 alumni works alongside professors she said were top-notch, hard but fair and pushed her to be her best. And this year, Cher was recognized for being the best with LSC-CyFair's Adjunct Excellence Award.
Cher and her LSC-Westway Park Technology Center colleagues are committed to developing skilled and creative, yet employable, graphic designers as they push students to "practice how they play." She is focused on teaching students to be a "complete designer."
"We know what it takes to be successful in the industry … A desire to push yourself, ability to listen and be flexible, and realize the importance of being reliable and meeting deadlines," she said. "The benefits to being in this industry is the ability to find your niche. Almost every type of business needs designers. If you like cars, fashion, food … you can design for that passion."
Cassie Stroud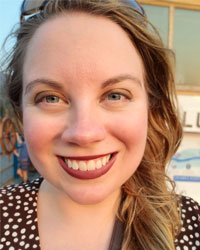 February 2021: Cassandra Stroud began taking advantage of educational opportunities at Lone Star College-CyFair first as a Dual Credit student earning college credit before she even became a 2004 Cy-Creek High School graduate.
Then as an official college student, this communications major got involved in a variety of campus activities. She sang in the Chamber Choir and performed in Reader's Theatre and other theatre productions. She also helped with Discovery College, (the college's summer youth camp) and volunteered with the Friends of the Library and in the Dr. Diane K. Troyer Community Garden.
In addition, she attended campus fairs the college hosts for community partners offering jobs and internships. Cassandra interviewed with the Disney College Program, was accepted and the next year she was taking distance learning classes at LSC-CyFair as she experienced an amazing adventure interning at Walt Disney World in Florida.
Even while enrolled at four-year institutions, she continued taking LSC-CyFair courses. Those credits helped her earn a bachelor's degree in Communications from the University of Houston and later a master's in Education from Sam Houston State University.
"My time spent at Lone Star College-CyFair aided in my academic, professional and personal growth, all of which contributed to the person I am today."
Now more than 16 years later, her educational journey has brought her back to the Cy-Fair community as a kindergarten teacher.
Marilyn Stone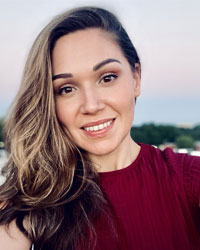 January 2021: Marilyn Stone's LSC-CyFair experience started in 2005 in pursuit of a career with natural history sciences. That goal eventually combined with a growing interest in media production, which allowed her to explore curiosities through a camera lens, and this past year, to earn several visual awards and showcase her and her students' work in virtual film festivals.
She graduated in 2008 with her LSC-CyFair associate of science degree and in 2010 with her bachelor's degree in Wildlife & Fisheries Sciences at Texas A&M University. By 2013, she was headed to Washington, D.C. for graduate studies at American University. In 2018, she produced a capstone thesis film about snow leopard conservation in Mongolia and earned her master's in Film & Video Production.
Now she is a Visual Media and Imaging Specialist for Montgomery Parks in Maryland, a position that is "creatively liberating" with more than 400 hundred parks and diverse activities to film and photograph for her marketing team. She is also a teaching artist with Docs in Progress, a non-profit organization, guiding professional development students toward producing their own visual stories.
While at LSC-CyFair, she was a Phi Theta Kappa member, who made the President's List multiple semesters, found supportive faculty and created cherished connections. Participation in the student marketing organization came back full circle, now that she's on a professional marketing team.
"LSC-CyFair is where I gained a lot of collegiate confidence and a foundation of scholastic encouragement and integrity was built for me. The LSC-CyFair experience also has been a real family affair. My mother earned her Alternative Teacher Certification in 2011 and my father earned his GIS Analyst Certification in 2012."
Eric Martinez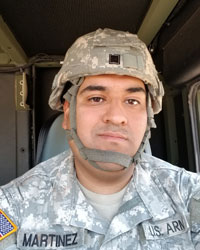 December 2020: A 2014 graduate of LSC-CyFair's Machining Program who wanted to be a machinist like his father, Eric Martinez believes, and has proven, that "with hard work and dedication, anything is within any person's grasp."
Since the military would pay for college, he started earning his Associate of Applied Science degree in 2009 as a non-traditional student taking four classes at a time while working 60-70 hours a week in various machine shops.
"My goal was to gain as much knowledge as possible about this skill craft (such as more specifics of major, minor and pitch diameters, or threads per inch.) It really helped a lot to see how the topics in the class related to real-world environment situations."
Part of his LSC-CyFair experience included being Professor Michael Young's lab assistant with an opportunity to help build a CNC milling machine. It also opened his eyes to teaching and led to an adjunct faculty position, which positively impacted his military career as well. He became an instructor in his unit and now teaches driver's training and mechanic classes.
He said he joined the military after high school to be a part of something greater than himself and he went to college because knowledge is power. "I grew up in the bad side of town and now with my blood, sweat, tears and the help of my beliefs, I am able to support my family well. And I love the fact that I can support my community and country at the same time."
Now as full-time machining faculty at LSC-North Harris and a Sergeant in the U.S. Army Reserves, he is continuing to learn with plans to earn a bachelor's in Business Manufacturing.
Kary Meadows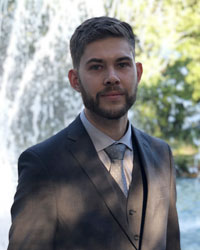 November 2020: Kary Meadows, a former non-traditional LSC-CyFair student and award-winning Team C.R.A.T.E.R. member, is currently one of the lead Teacher's Assistants for Intro Aerospace courses at Texas A&M University.
With plans to earn a master's in Aerospace Engineering by 2024 and ultimately start his own space company, Kary's career goal is to "develop space missions and exploration equipment to explore that are safer, easier and more efficient for human pursuits far outside of what we have at this point by far."
Before transferring to A&M, he earned basic credits at LSC-CyFair, first toward an Associate in Applied Science degree in Automotive Machining and later an aerospace degree. As part of Team C.R.A.T.E.R., he helped design a pivot mechanism tool that not only won top awards in the Texas Space Grant Consortium Design Challenge (TSGC) and NASA Micro-g NExT Design Challenge, but now LSC-CyFair is in the application process to patent the team's tool.
* Kary and team member Humberto Leal Acosta were named inventors on the patent which was officially issued in January 2022.
"I chose LSC-CyFair for its convenience as a local community college and its affordable yet robust education it provides. My experiences with Dr. Yiheng Wang's TSGC and Micro-g teams have all been very rewarding contributions to my space objectives as an undergraduate. Working together on Team C.R.A.T.E.R. procured ideas that happen when you mix many different mindsets to find really unique solutions to issues."
The LSC-CyFair experience also led this future astronaut hopeful to an amazing opportunity of asking questions of astronaut Bob Behnken at International Space Station! Click here to see the video with his question at 11:40 mark.
Deidra Snell-Evans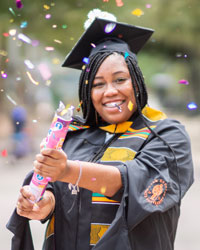 October 2020: With a passion for working with youth, Deidra Snell-Evans makes a difference with a career in the criminal justice field, specifically child sex trafficking, as an advocate for survivors.
"Though this work can be very overwhelming, the reward of watching them fulfill the goals that we set always outweigh the stress," she said. "LSC-CyFair has played a significant role in my life because it was the start of my journey into who I am today."
While earning her Associate of Arts in Criminal Justice at LSC-CyFair, she was a mother of a toddler and worked overnight at the Walls Unit Prison in Huntsville. Among the highlights of her "awesome" LSC-CyFair experience, was the support of students and professors in the college family she gained as a CJ Club member participating in mock trials and winning club awards.
After graduating in 2016, she earned her Bachelor of Science in Victim Studies and just this August completed her Master of Science in Victim Services Management at Sam Houston State University. In addition, she is the founder of a nonprofit program, All Kan Achieve Youth Organization, that provides teen dating violence prevention education.
She hopes to return to LSC-CyFair one day to teach or speak to students, but in the meantime her advice: "It will get hard, it will get challenging, but don't quit! The reward is so much greater when you know you've literally put blood, sweat, and tears into it."
Kellen Bond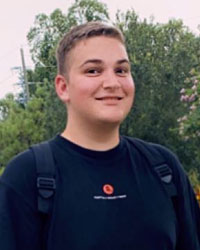 September 2020: One semester at LSC-CyFair can change a student's personal and professional life as Kellen Bond proved when he lost more than 100 pounds and decided on a military career.
As a 2018 Cy-Ridge High School graduate, he had planned to become a game developer, but after two years and in a funk, he felt he needed a new goal.
In March 2020, a short talk about weight loss in his PHED 1164 class was the necessary push that led to a happier and healthier life. Five months later, he had already dropped from 354 pounds to 250 and was shipping off to fulfill a 4-year contract in the United States Army.
He said the weight loss rocked his world. What once was thought unobtainable, seems easy. He feels better, looks better, and is living better with a goal of making the most of his life and not spending it behind a desk. He is also sure the LSC-CyFair class saved him from future health problems and affected his Army career in a positive way right off the bat.
"I'm in the best shape of my life and still losing. I chose the Army because I decided I wanted to really take it a step further and change even more. I wanted to do stuff you couldn't do as a civilian as a career," he said. "With my college credits, I'm starting out as an E-2, which is a rank higher than just walking in with no experience."
Stephen Posada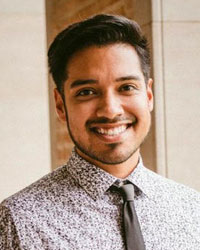 August 2020: While it may look like his time at LSC-CyFair was just a stepping stone, Stephen Posada said it was the foundation of his academic journey and chosen career.
"LSC-CyFair had prepared me not only for my university level classes, but also to be in the classroom for my career. I felt like I was not only a step ahead, but several steps ahead when I started my career as a teacher."
When he graduated Cypress Woods High School in 2009, Stephen had already earned LSC-CyFair credit through the Dual Credit program. Due to unforeseen circumstances, he would return to LSC-CyFair and earn his Associate of Arts in Teaching in 2017 and bachelor's degree in 2018 as part of a 2-1 Texas Tech Teach Program.
He said LSC-CyFair's support system and collaboration with other students were phenomenal and professors, some of whom he remains in contact, were always available. He enjoyed opportunities for hands-on experience in the education field such as participation in student organization events, tutoring programs and the AAT program's field work.
With a goal of holding future administrative or higher education professor positions, Stephen currently loves being a sixth-grade science teacher in Aldine ISD, especially when his students realize they've gotten a concept and that they know he's there to completely support them.
"I wanted to help impact the youth of today for a better tomorrow, particularly in Title 1 schools because I grew up in similar environments. The relationships that I build with my students make everything worth it."
* Stephen was named a 2020-2021 Aldine ISD Teacher of the Year.
Melissa Reinsch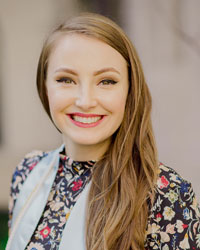 July 2020: A 2017 LSC-CyFair alumni, Melissa Reinsch, will begin her teaching career in the Cypress-Fairbanks Independent School District where she was a Cy-Fair High School graduate.
"I am thrilled I'm going to be a first-year teacher in CFISD this fall at a Title I campus. I am looking forward to creating a student-centered learning environment where the whole child can thrive."
Melissa said her LSC-CyFair experience was filled with endless opportunities. In addition to earning an Honors College Chancellor's Fellows associate degree, she was part of the Honors College Student Organization, Future Professional Educators and National Model United Nations.
"Some of the best experiences include diving into mindfulness meditation for Honors research projects, building a home alongside my best friend in Nicaragua, traveling all over Italy with the Honors College, and connecting with faculty (in particular Professors Esther Robinson, Carolina Ruiz and Britney Jeffrey) who genuinely cared about me and my success."
In addition, she was awarded the Irene S. Wischer Education Foundation Scholarship which allowed her to pursue elementary education at the University of Texas College of Education.
"I knew that I wanted to be an elementary school teacher because of my experiences in CFISD's 'Ready, Set, Teach!' program. I loved being in the classroom, connecting with and helping young students."
In December 2019, she graduated debt-free with her Bachelor of Science in Applied Learning and Development.
"None of what has been achieved would have been possible without the many faculty members that make LSC-CyFair extraordinary."
Baylee Kilgore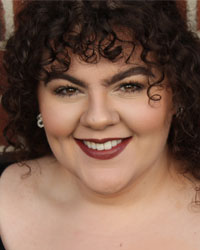 June 2020: With plans to pursue music professionally and not ready to financially commit to a university, Baylee Kilgore chose to earn her associate degree first at LSC-CyFair.
"Initially, I thought I would study music education. Little did I know, that I would fall head over heels in love with the fascinating art form that is opera. I want to contribute in allowing people to experience emotion that they maybe cannot express in daily life. A career goal of mine is for opera to make a radical come back within younger generations."
While at LSC-CyFair she performed with the choir program, in many vocal masterclasses, student recitals and even a Bosque Gallery reception, all of which prepared her to transfer in 2018 to the University of North Texas College of Music.
With encouragement and guidance of LSC-CyFair professors and mentors, particularly voice teacher Dr. Zachary Bruton, she was able to decide her career path before taking big life steps. She also gained confidence to audition for music programs and conservatories, such as The Manhattan School of Music in New York, The New England Conservatory in Boston, Curtis Institute of Music in Philadelphia.
"I learned vocal technique that immediately allowed me to receive opera roles. I am currently performing with doctoral and graduate students, studying with Dr. Stephen Morscheck, one of the best UNT faculty voice teachers, and singing in prestigious choirs under the baton of excellent musicians."
Operatic roles she held at UNT are The Forester's Wife in The Cunning Little Vixen and Beatrice in Le Testament de la Tante Caroline. She also covered the roles of Donna Elvira in Don Giovanni and Regina in Regina.
Before finishing at UNT in December 2020 and enrolling in a graduate program, she will participate in the prestigious summer program run by one of opera's biggest stars, the Dolora Zajick's Institute for Young Dramatic Voices.
Yiheng Wang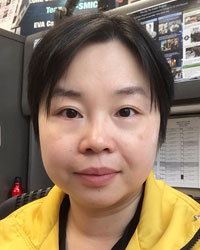 May 2020: While engineering has always been Dr. Yiheng Wang's field of interest, her passion for teaching was discovered in graduate school. Since joining LSC-CyFair in 2014, she and her students have reached some impressive goals.
Dr. Wang takes pride in advising LSC-CyFair's talented, dedicated student engineering teams and witnessing their achievements in the Texas Space Consortium Grant and NASA Micro-g NeXT Design Challenges the past 5 years. Not only have the teams won 1st place in the TSCG challenges 5 times, one team's tool design was developed for the International Space Station and used during a November 2019 spacewalk.
The design challenges are examples of how she incorporates real-world projects and skills into their engineering classes. Her goal is that students benefit from a high-quality engineering education, develop a deeper understanding of the engineering disciplines, and learn skills in critical thinking, research, communication, and project management, in additional to technical skills.
In December 2018, Dr. Wang became a U.S. citizen to expand on what she can do as an educator. Now she is better able to provide guidance and advice to international students interested in her field as well as actively participate in more government-related opportunities with her students.
"Teaching is my way of being creative and I feel fulfilled working with students. I went into teaching at community college right after I graduated in 2009 and have never regretted it."
Maryem Sheded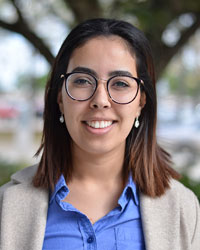 April 2020: When she began her academic journey at Lone Star College-CyFair in 2016 , Mareym Sheded had no idea what the future held for her and how many people would encourage and help her along the way.
"Lone Star definitely prepared me for success. Here, the faculty are present, mind and body. They pay attention to you."
On day two of classes, her father suffered a stroke and she thought she would have to drop out of school. However, she said her EDUC professor Pushpa Rathi worked with her to continue class as well as shared all the resources the college offers to assist students in times of need.
By the second semester, she was discovering her career goal and similar passion for the criminal justice field as another professor, Jennifer Bourgeois, who became her mentor.
In addition, Maryem was soon helping her classmates serving as an ambassador for the Student Success Institute and eventually working in the Student Services department.
After two years at LSC-CyFair, she graduated with her associate degree, the first in family to do so in the United States, and this May she will have earned a Bachelor's of Science in Criminal Justice from Sam Houston State University.
Paolo Jaime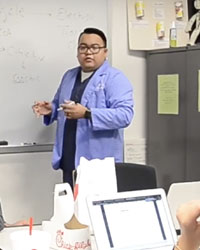 March 2020: As a Cypress Springs High School graduate, Lone Star College-CyFair was a viable, affordable option for Paolo Jaime to begin pursuing his dream of becoming a neurologist, specifically neurotrauma intensivist, known for specialized care of patients.
With his pre-requisites done in 2016, he went on to earn his Bachelor of Science in Nursing at the UTHealth Cizik School of Nursing.
"Currently, I am an ICU nurse who is part of the stroke and chest pain committees at HCA Tomball. My favorite part about this job is the way that I can directly impact my patients and their families while working alongside doctors and learning about many different pathological processes."
While at LSC-CyFair, he spent many hours in the Academic Success Center, studying for anatomy, microbiology, and all pre-nursing courses. He also learned he had a passion for teaching. So much so, that he became a tutor for five years – through pre-reqs, nursing classes and sometimes following an overnight clinical shift at work to ensure continuity in the tutoring he provided.
"LSC gave me the tools I needed to be a successful nursing student and helped me discover a part of myself I never knew existed - a person who loved teaching. In fact, when I finally become the doctor I want to be, I aim to come back and teach as an anatomy professor."
Thomas Austin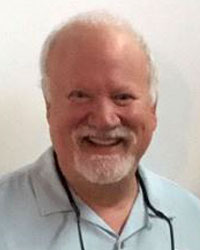 February 2020: After a 45-year career in the corporate world, Thomas Austin picked up his first paint brush in a Lone Star College-CyFair art class in 2015. "I built a home for retirement here in Cypress and in searching for art to populate our walls, I felt inspired to try my hand at it."
When he started, the goal was simply to paint for his wife, Patti, a very successful interior designer, who has high standards and served as his muse. Three years later, with skills learned in class and encouragement from his professor, the late Laura Fisher, Thomas showcased a collection of his abstract paintings in LSC-CyFair's Bosque Gallery.
"I think of what she taught me almost every day and I'm so grateful for the opportunity that I had at LSC-CyFair." Why? That campus show kicked off his painting career. Not only does his work hang in his home, he's done other shows, entered contests and sold his selling creations, which he said is "a tremendously validating experience."
He encourages art students to join an art league because other artists will often be supportive, provide pointers and help out with techniques. He also advises students to "Practice every day, as much, as often, and as boldly as you can. Your soul will come out, to be sure."
Sharon Haley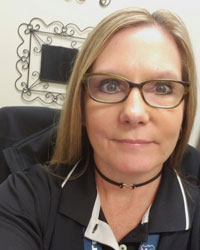 January 2020: A 2006 graduate of LSC-CyFair's second Medical Radiological Technology program class, Sharon Haley said radiology has always interested her and it suits her personality.
"I am fascinated with the human body and the challenge of performing radiology exams that are not always 'textbook.'"
While at LSC-CyFair, the MRT faculty challenged and encourage her class to roll up their sleeves, step in and take advantage of the skills and experience of clinical technologists and radiologists to learn patient care and positioning skills. They were very supportive and gave students all the tools necessary to launch their career.
"It was definitely worth the daily 75 miles roundtrip commute!"
Two years after earning her Associate of Applied Science degree at LSC-CyFair, she was promoted to Houston Methodist Willowbrook's first X-ray Department's Lead Technologist and shortly thereafter to coordinator role for the entire Radiology Department. A decade later she is their Diagnostic Imaging Services Coordinator/Transportation Coordinator.
"I have grown to also embrace the administration side of healthcare as a coordinator. I still work closely with both patients and the other lead staff," she said. "I assist in the department's daily flow as well as develop plans for growth and reach higher levels we always strive for with our patient care skills and customer service."
This past June, Sharon married Scott, who is a Multi-Modality Rad Tech for the Houston Methodist Spring Emergency Care Center and is a 2010 graduate of LSC-CyFair's MRT program.
Melinda Kaneaster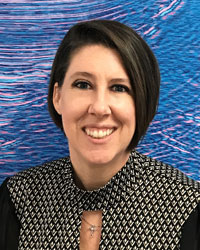 December 2019: After having a family and researching options for a new career in graphic design, Melinda Kaneaster returned to college and earned her LSC-CyFair Associate of Applied Science in Visual Communication in 2008. Thanks to her LSC relationships, her design career began with an internship at Baker Hughes, followed with a position at Integrity Graphics.
Melinda's decade of experience includes positions such as director of graphic design at Oilfield Nameplates as well as designer for Ladybug Natural Gardener, a national brand for garden products and Plant for All Seasons, a local retail garden center. She currently works at SEI Seismic Exchange, a small company where she wears many hats.
The depth of her design skills is still highly utilized on various special projects (marketing publication ads, invitations, reports, interoffice communications and presentations) that allow her to explore all the facets of being a designer.
"We see the world through a different lens. Our knowledge and understanding of proper layout, how the eye and mind work together to translate and interpret information, psychology of color, type contrasts, and how elements work together (or not) makes us highly unique and valuable in any organization."
This fall, Melinda returned to LSC as an adjunct instructor at LSC-Westway Park Technology Center. "The instructors at LSC were truly invested in my academic success. I want to be that inspiration to others searching for a career in this field."
Jimmy Nguyen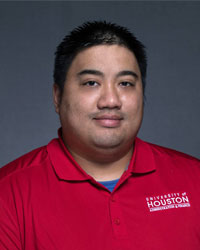 November 2019: Back in 2004 when LSC-CyFair was known as Cy-Fair College, Jimmy Nguyen learned to play tennis as a Fighting Duck under then Coach Tim Sebesta. In 2018, with encouragement from his former coach, Jimmy returned to lead the now Falcons team.
"Getting a chance to coach the team I used to play for is amazing," said Jimmy, a University of Houston financial analyst. "The tennis program's success is all dependent on the students. My goals for them are to have fun, make lifelong friends as I have and improve their tennis skills. But outside of tennis, it's for them to graduate and succeed as they move on to the next chapter of their lives."
By his second year as a Fighting Duck, Jimmy was team captain. He fondly recalls participating in the United States Tennis Association (USTA) state championship tournament, going to nationals twice and becoming certified as a Special Olympics coach. Even after he transferred to University of Houston-Downtown, where he earned a Bachelor's in Accounting, Jimmy continued taking classes at LSC-CyFair and earned an EMT-Basic certification in 2008. A decade later, he has helped the Falcons rise again.
"Jimmy rejuvenated the Tennis Club, which now averages 20+ members. In his first year, the team won the Lone Star Sport Club Conference Fall 2018 championship (runner-up in Spring 2019.) They advanced to nationals after being recognized as USTA's Tennis On Campus Texas Team of the Year (due in large part to the team's 395 community service hours) and their team captain Ena Cusi being named Texas Leader of the Year," said Tiffany Lane, Manager of Recreational Sports. "I attribute all of this to Jimmy's passion for tennis and specifically this program."
Alyssa Thompson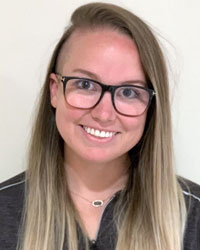 October 2019: Alyssa Thompson is currently making a difference as Registered Diagnostic Cardiac Sonographer at Houston Methodist Sugar Land Hospital, having earned her Associate of Applied Science degree in Echocardiography in December 2018.
Becoming a doctor was Alyssa's career goal until she was diagnosed with a heart condition. After taking medical leave from college twice due to related sickness, Alyssa, who underwent echo scans, became interested in helping other heart patients.
She's heard from several doctors at area facilities that LSC-CyFair has an outstanding reputation for equipping students with the knowledge and skills needed for such allied health careers.
In LSC-CyFair's Echocardiography Program, she learned everything from the physics of the machine and how to use it to the total anatomy of the heart as well as all of the different pathologies and how other illnesses affect the heart.
"LSC-CyFair's program was extremely strict and by far the most difficult thing I have been through," she said. "In the long run, it was totally worth it. Once I graduated, I felt beyond prepared to start my job."
Cathy Goldsmith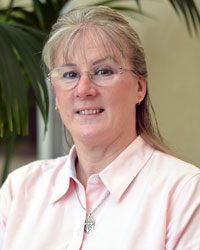 September 2019: Cathy Goldsmith's Lone Star College-CyFair experience has come full circle from a 2007 Medical Radiologic Technology program graduate to an adjunct lab coordinator since January 2017.
With an interest in health care and helping people, Cathy's research showed Radiologic Technologists was a growing field and a good career choice for her as was LSC-CyFair's MRT program in which she made many friends and career acquaintances.
Cathy's health career began as an Interventional Rad Tech for a division of DaVita Medical Group, included a couple years for the University of Texas Medical group in The Woodlands and more than 10 years now at HCA North Cypress Medical Center.
"LSC-CyFair had a huge impact on my success as almost everywhere I have worked, I have run into someone I met through my school process. It gave me a base pool of people in the industry to draw on for questions and support throughout my career so far."
Her learning continues as part of LSC-CyFair's MRT program team. Being lab coordinator is an exciting next phase of her career as she works with, and for, some terrific educators.
"It is very rewarding helping students learn, grow and meet their own personal goals as I help prepare the future generations of caregivers in my own small way."
Elizabeth "Beth" Orea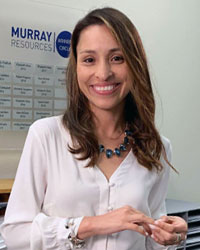 August 2019: Elizabeth "Beth" Orea started LSC-CyFair in 2007 with no intent of obtaining a degree, but rather taking core classes and transferring to a four-year university. She said LSC-CyFair prepared her for such a transfer and was a positive transition that allowed her time to figure out the next steps to take in terms of education and career goals.
In addition to classes, she served in the inaugural Student Ambassadors program and was a work study student in the College Relations department. Her history professor and a mentor inspired Beth to study history at St. Edward's University in Austin with a goal to become a history professor. However, Beth's path took a different direction.
She has spent 10 years in the recruitment industry and is thankful for the road traveled to get where she is now. Beth just celebrated her fifth anniversary at Houston's Murray Resources, a highly successful recruiting firm where she is a Senior Search Director.
"I truly believe that without the lessons, mentorship and encouragement I had received at LSC-CyFair, I would not be where I am today."
Alexandria Martin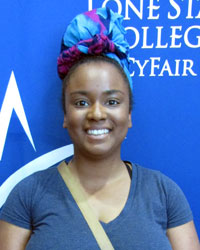 July 2019: Eight years ago, Alexandria Martin sat in an organic chemistry summer class at LSC-CyFair as a student and this summer she stands in front of the class as an adjunct instructor. When she was attending Nicholls State University in Louisiana, the summer classes she took at LSC-CyFair in 2011 and 2012 allowed her to graduate college in three years and go on to be successful in graduate school.
Plans to become a doctor began changing thanks to her "amazing and accommodating" LSC-CyFair organic chemistry professor Dr. Houston Brown, whose class led her to later earn a master's in chemistry at Prairie View A&M University. Then while working as a teaching assistant in graduate school, Alexandria discovered how much she loved teaching and enrolled in an alternative certification program for teaching. She said the rest is history.
Her new teaching career began in 2016 at Cy-Creek High School, where she partners with LSC-CyFair as a Dual Credit instructor. Having enjoyed her teaching experience in graduate school, she wanted to work with college students again. Now, with her own classroom of learners at LSC-CyFair, Alexandria will continue to be a student herself as she plans to pursue a Ph.D. in organic chemistry
Ganesh Sundaresan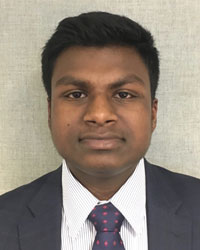 June 2019: Ganesh Sundaresan, who is pursuing his Bachelor of Business Administration in Finance at Texas A&M, recently accepted a summer venture capital internship with JUMP Investors in Los Angeles. Wanting to gain a deep knowledge of accounting, the language of business, he chose to focus on finance because it stretches him analytically and is always changing.
However it was his time at LSC-CyFair that allowed him to start at Texas A&M running. He started at LSC-CyFair taking Dual Credit courses as a high school sophomore. Later on through his accounting coursework here, Ganesh built a solid foundation to tackle future courses when he transferred.
It was in his summer accounting course with Professor Shawn Miller that he learned to use QuickBooks, the number one accounting software for small businesses. He was encouraged to explore financial statements on company websites like Walmart to apply newly learned information.
Ganesh said this class opened his mind to consider a path of perhaps owning my own business one day. Having this goal made him want to do better in class and continue taking advantage of opportunities that came his way to build on the foundation laid at LSC-CyFair. The venture capital internship will show him what it takes to run a startup company.
Samantha Lopez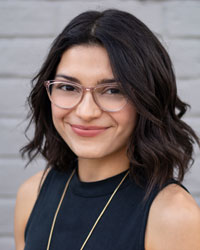 May 2019: With a love for writing and communicating with people, Samantha Lopez paired speech communication with journalism to earn her Associate of Arts in Speech Communication in May 2017 at LSC-CyFair and transfer to the University of Houston to study broadcast journalism.
During her time at LSC-CyFair, she realized that she not only wanted to use words on paper to communicate, but to use her voice. Choosing to be interactive with that new-found passion, she displayed her poetry through voice in a poetry slam and participated in a PechaKucha speech competition. Holding on to her roots, she joined the Creative Writing Club and the campus literary journal, The Barker's Voice.
With the encouragement of professors, Samantha learned a lot about herself. If she wanted be a writer or a speaker, she had to actually do something about it. That meant write when she didn't feel like it or find the closest bathroom stall to "power-pose" herself into feeling confident before public speaking.
Samantha is currently an intern for the Houston Chronicle where she writes for chron.com, edits videos for their multi-platform, and had a story go onto the premium website under "Gray Matters." Open to exploring other types of journalism, she would also like to intern at a radio or news station before graduating with her bachelor's degree in Fall 2019.
Rey Laurencio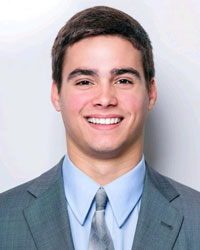 April 2019: Rey Laurencio grew up as a native Spanish speaker, struggling to adopt the English language, when his family won a visa lottery and emigrated to the United States from Cuba. In high school, he was more focused on sports than academics. However, he became an Honors College student at LSC-CyFair and held officer positions in the Business Savvy Club, Student Government Association and Phi Theta Kappa. Rey graduated in 2016 with an associate of arts in business with highest honors in research and a prestigious Jack Kent Cooke Undergraduate Scholarship recipient (the second in LSC-CyFair history.)
Rey went on to earn a Bachelor of Arts in History from the University of Texas at Austin in May 2018. In addition, he received a Jack Kent Cooke Graduate Scholarship and is currently attending the Thurgood Marshall School of Law, Texas Southern University with plans to become an immigration lawyer. Rey's advice is to "Never limit yourself, surround yourself with the right people who genuinely care, put in the work and always believe!"
Samantha Ceballos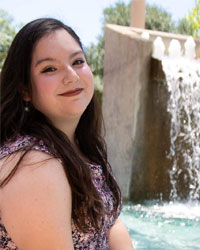 March 2019: With a passion for literature and writing, Samantha Ceballos plans to become a professor to help others see the power of literature and not fear reading and writing. She was an honors student graduate first at LSC-CyFair in 2016 and then at UTSA where she earned her BA in English with concentrations in Creative Writing and Professional Writing.
While at LSC-CyFair, she won third-place in two Poetry Slams, conquered stage fright through Pecha Kucha contest and Honors College conferences and learned to have pride in her work. She was one of the student editors for LSC-CyFair's annual literary publication "The Barker's Voice: A Journal of Arts and Letters" and later the main editor for UTSA's "Paisano Plus."
She also had the opportunity to interview author Sandra Cisneros as a sophomore in college, which she said was background information that helped push her undergraduate thesis to a new level.
Samantha, who would also like to continue to be an editor for a journal or magazine, is now pursuing her MA and MFA at Our Lady of the Lake.
Elizabeth Hale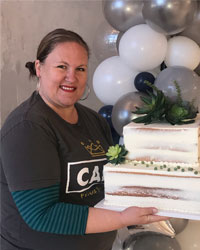 February 2019: Elizabeth Hale, who is a mother, wife, singer, actor, and small business co-owner, said it's a little surreal having come full circle from being a Lone Star College-CyFair student in 2008 to returning 10 years later as a vendor creating a customized cake for the January opening of LSC-Westway Park Technology Center.

She first shared her vocal and acting talent on stage in operas such as "The Mikado" (Katisha) and "The Marriage of Fiagro" (Marcellina) and productions including The Wizard of Oz (Cowardly Lion) and Beauty and the Beast (the Wardrobe). Now as co-owner of "Cake. Fine Pastry" with her husband, Jerry, she's impressing the college and Cy-Fair communities with her creative culinary talent. In addition, they had the once-in-a-lifetime opportunity to compete on the Food Network's "Winner Cake All" which will air March 11.

Attending LSC-CyFair may become a family affair as she hopes to return to continue her own music education and have her two children, now at Langham Creek, start their college career here. She says the faculty and staff were great and the music and arts program went beyond her expectations.
Matthew Lawson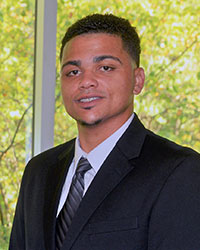 January 2019: Currently a full-time father to one son and resident of Indiana, Matthew Lawson plans to be a federal defender in Indiana and one day to run for public office.
When he began at LSC-CyFair in 2009, he wasn't really "college ready" nor did he have any professional skills, some of which he learned working in the Financial Aid office. However, he said small classroom sizes allowed professors - who were helpful, encouraging and accessible - to get to know and understand their students.
It was during Professor Heidi Jo Green's Introduction to Political Science that he developed a love for the American political system and made the decision to pursue a law career.
This 2011 LSC-CyFair grad transferred to Indiana University earning a bachelor's in Political Science and minoring in pre-law in 2015. And this past May, he graduated from (Robert H.) McKinney School of Law at Indiana University - Purdue University Indianapolis and in July passed his Bar Exam.
"LSC-CyFair put me in a position to attain my current successes and it will always hold a special place in my life!"
Shiven Patel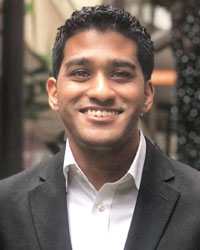 December, 2018: Former Lone Star College-CyFair student Shiven Patel is on track to become a lawyer working in areas of disability advocacy.
"All throughout my education I was pushed to my limits, especially as a student with a disability," said Shiven, who is legally blind and currently a full-time student at South Texas College of Law Houston. "I have faced a fair amount of discrimination both in my personal and professional life. I understand the daily struggles of others dealing with discrimination and that is what made me want to advocate for my community."
At LSC-CyFair, he appreciated the small classes and professors who took time to get to know their students and be available outside of class. He also received assistance from the Disability Services staff who provided accommodations and technology he needed to succeed in the classroom. And, he learned the importance of a hard work ethic, which led to making the President's List and maintaining a 4.0 his last two semesters.
With plans to graduate law school in December 2019, Shiven is looking forward to a rewarding career advocating for those with disabilities.
Dr. Brian Herrington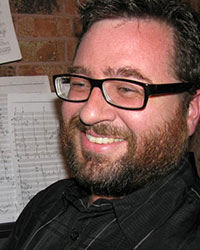 November, 2018: Dr. Brian Herrington, Assistant Professor of Music and Symphony Orchestra Director, was named an American Prize finalist for composers of works for band/wind ensemble in professional and student division, for "Verses from the Thicket." Conductor and composer Peter Stanley Martin describes Brian's work as a "powerful antiphonal work for winds."
Brian says music transcends language, making it an almost magical art form. He grew up in a small rural town without much access to the arts, so he feels a great debt of gratitude to his music teachers who provided a lifeline for his self-expression. He taught as an adjunct at LSC-CyFair since 2006 and became full-time in 2018. Many former students who have become teachers gives him great satisfaction.
Music is also a highly collaborative art with his works created with specific musicians or works of poets in mind. His recent award-winning piece was written for a student ensemble and he's delighted that the shared project has garnered national attention.
Violet Dang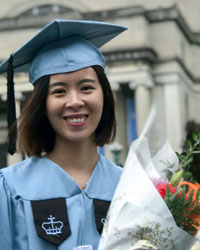 October, 2018: As an international student at LSC-CyFair, Violet Dang got involved in organizing college and community events. Her confidence grew as she improved her communication skills in English, her second language, and developed leadership skills.
"I credit my time with the Student Ambassadors to be one of the most impactful experience that really made me who I am today."
This 2011 grad went on to earn her BBA at Texas Christian University and just graduated in May with an MA from Columbia University. Now as a Data Scientist in the Healthcare Analytics practice at McKinsey and Company in New York, she applies advanced analytics to solve complex business problems in healthcare while helping leaders in the industry make the best use of their data.
"The work I'm doing is meaningful because I'm playing a role in shaping up the transformation of the healthcare industry using analytics."
Bryan Ramirez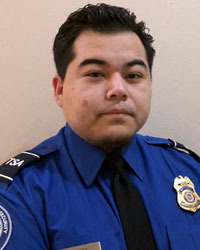 May, 2018: Bryan Ramirez, who recently graduated from the Transportation Security Administration Academy in Brunswick, Georgia, now works in Homeland Security as a Transportation Security Officer. When he graduates from Sam Houston State University, he plans on becoming a United States customs officer and ultimately a Federal Air Marshal.
His interest in the Criminal Justice Field began as a teenager in the Harris County Sheriff's Explorer Program and was strengthened at LSC-CyFair, where he was a Criminal Justice student and CJ Club member graduating with an associate's degree in 2016.
"I owe my success to Professor Jennifer Bourgeois, who pushed me and my classmates to be our best. She gave us the chance to meet many professionals who are a part of the criminal justice system in both local and federal agencies. I came across the job I currently have, thanks to the networking skills she taught and had us practice in and out of the classroom."
Joly Zuniga
April, 2018: Joly Denis Giraldo Zuniga is now in her seventh year as a bilingual kindergarten teacher at Alief ISD Youens Elementary School and a special education teacher in the summer at Alief ISD.
She began at LSC-CyFair 10 years ago in LSC-CyFair's English for Speakers of Other Languages (ESOL) program followed with the Alternative Teacher Certification Program (ATCP.) Joly, who is from Colombia and is still friends with some of her ESOL classmates, recommends the ESOL and ATCP programs because she said her teachers were so supportive.
"Little children are like sponges absorbing everything. Then when they are reading or know their numbers, it's satisfying to know you helped them."
While at LSC-CyFair as a full-time student, she also served as a Spanish tutor and volunteered in the children's library helping with Spanish Storytime.
Joly is a single mom of a 3-year-old daughter and a foster mom to siblings ages 3 and 4. This December, she will graduate with a master's in Special Education and hopes to become an Educational Diagnostician.
Aesha Aleem-Lee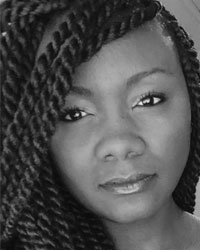 March, 2018: LSC-CyFair adjunct art instructor and Houston artist Aesha Aleem-Lee was recently featured in a Houston Chronicle article recognizing her talent in "The Beauty of the Black Woman" exhibition, which explores the diversity found in the African-American woman. Her exhibition was on display at the Art League of Houston (Dec. 1- Jan. 20) and the Houston Museum of African American Culture (during Black History Month.) The exhibition of Aesha's portraits pay homage to the diversity, strength and beauty of black women and address a gap in how are portrayed in popular culture.
"The idea behind the series is to address some of the many concerns that plague the black woman, and to challenge those notions with playful titles and beautiful images."
With a bachelor's in studio painting from the University of Houston and master's from the University of St. Thomas with a concentration in Art History, Aesha has taught at LSC-CyFair for three years. This instructor, whose love of art made teaching a natural choice, said she hopes her students "not only learn different ways to view art, but obtain a comprehensive understanding and appreciation for the art that they view in the future."
Kaylin Sheppard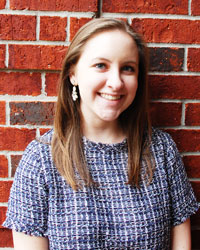 February, 2018: CONGRATULATIONS to LSC-CyFair Phi Theta Kappa and kinesiology student Kaylin Sheppard, who is one of 10 students nationwide selected to receive the 2017 Pearson Scholarship for Higher Education, a $5,000 award!
This prestigious scholarship is awarded to Phi Theta Kappa members who are civically engaged in their community through service and who demonstrate leadership, academic rigor, and excellence. Preference is given to first-generation college students. Kaylin was recently accepted to attend the University of Texas at Tyler in the fall and plans to become a physical therapist.
"I understand the importance and honor of receiving this scholarship and enjoy the mentorship that comes with it. This scholarship encourages me to be a better student, showing PTK and donors that I am a good steward of the good things that come to me. Choosing a career in the medical field is only one way I can give back to my community in the future. I hope to someday give of my resources to a scholarship organization to help benefit another student."
Make LSC part of your story.