LSC-Montgomery Dance Department
Lone Star College Montgomery Dance Department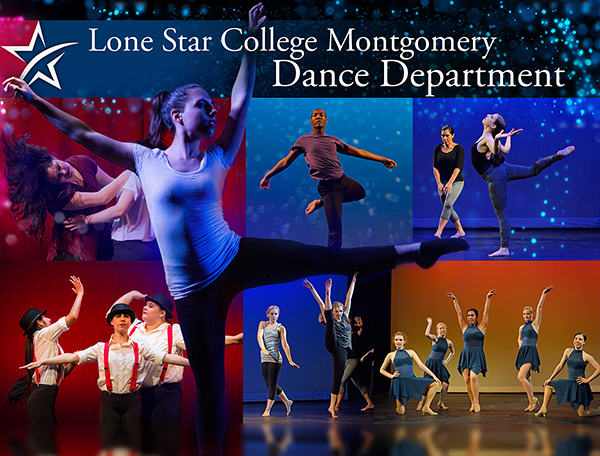 For more information, contact our Dance Instructor, Ashley Clos at Ashley.Clos@lonestar.edu
Dance Program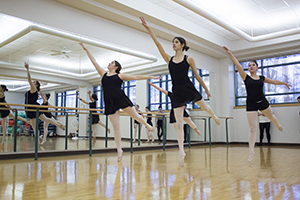 Welcome to the LSC-Montgomery Dance Program! Dance is a vital, dynamic, energetic, and enlivening performing art form. This can easily describe your experience as a dance student at LSC-Montgomery. The benefits of learning and experiencing dance extend beyond the technical development of physical skill (although this remains an important component of dance education). Dance enriches, enhances and enlightens. It can foster discipline and a sound work ethic. It can instill confidence and a sense of accomplishment. It can promote well-being and joyfulness. It can nurture individuals' sense of self, allowing them through a journey of self-discovery and understanding. Students are often surprised by what they gain in a semester of dance. You will find that the potential benefits are endless and unique to each individual. We invite you to come discover what dance can do for you! We welcome students of all levels; no previous dance experience required.
The mission of the Lone Star College-Montgomery dance department is to offer students the opportunity to communicate through human artistic expression across time and cultures by providing quality instruction in all major areas of dance performance and education. The department also offers dance students the opportunity to attend conferences and perform in public dance performances.
Each semester, students have the opportunity to perform in Mainstage Studio, an informal dance concert featuring faculty and student choreographed works.
Make LSC part of your story.