Living Innovation Virtual Symposium

Are you simply following innovation... or are you living it?
The term "innovation" has been used as a buzzword for decades. In times of uncertainty, however, it becomes a way of life. Living Innovation showcased how innovation is more essential now than ever before. The virtual symposium took place on Friday, Nov. 20 and highlighted everyday innovations that help us to direct changes, lead evolution and create a better future. The virtual symposium featured panel discussions, dynamic speakers and live chat centered around three dynamic sessions focused on universal issues faced by all organizations.
Who attended?
Why did they attend?
Living Innovation featured three dynamic sessions:
---
Innovation to Overcome
Doreen Pei Ching Ng
VP, Operations & Compliance at Fulgent Genetics
Learn how a clinical laboratory that was focused on genetic testing strategically transitioned to a new business model to develop innovative COVID-19 testing.
Doreen Pei Ching Ng, BS, QLC (ASCP), is an entrepreneur and clinical laboratory quality professional. Before joining Fulgent Genetics, a SP 600 publicly traded company, as the Vice President of Operations and Compliance, she was a consultant for half a dozen of biotechnology companies, helping them implement state-of-the-art clinical laboratories which focuses on good laboratory practices to raise the bar in next generation sequencing laboratory quality. Her professional experience has provided exposure to the development of operation excellence using LEAN and Six Sigma, quality and regulatory affairs management of clinical laboratory business operation, compliance, training, effective documentation, business process management, validation of laboratory development tests (LDT) and bioinformatics software in compliance with GLP, FDA, CAP, CLIA, ISO, New York States, HIPAA and all other federal, state and local regulations. Doreen serves as a regulatory affairs advisor to multiple non-profit organizations such as Baylor Human Genome Sequencing Center, The University of Houston and The All of Us program by the National Institutes of Health. She received her Bachelor of Science degree in Biochemistry from The University of Kansas along with a qualification in Clinical Laboratory Compliance from American Society of Clinical Pathology (ASCP). She is a trained LEAN Management Green Belt. She was previously trained at Baylor College of Medicine for clinical laboratory management.


---
Coping in a Pandemic
Amy Tompkins
Community Outreach Specialist at The Harris Center
Learn about self-care, wellness, compassion, fatigue and burn-out, and actionable steps to keep your organization – or your family – running smooth.
Amy is a Community Outreach Specialist with The Harris Center for Mental Health and IDD, formerly Harris County MHMRA. She has been with the Community Outreach Department for the past two years, and prior to that, worked in the Psychiatric Crisis Services division of the agency as The Training Manager for the Crisis Line. Amy holds a BS in Psychology from Texas A&M University and is looking forward to beginning her pursuit of a Master of Public Health in January 2021.
Health & Wellness Resources from this session
Coping in a Pandemic Presentation Slides
Breathing and Grounding Excercises
Self Care Plan
KeepSafe Connections and Contacts

---
Home & Away
A panel of educators explored solutions for the challenges facing K-12 and higher education, including home and work life balance, educational gaps, needs of students, and virtual learning.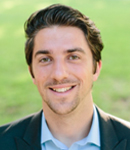 Jeremy Newman
Director of Public Policy at Texas Home School Coalition
Jeremy Newman became Director of Public Policy for THSC in Fall 2013. Jeremy is a home school graduate and has been involved in home schooling from an early age when his family moved to Texas from California. The third of six children, Jeremy now lives with his wife, Addi, and sons, Wyatt and Declan, in Dallas where he teaches Lincoln-Douglas debates in the NCFCA, a national home school speech and debate league.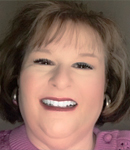 Beth Gilleland
Executive Director, College and Career Pathways in Klein ISD
Beth Gilleland is currently a Executive Director for College and Career Pathways in Klein ISD. During her 32 year career in Klein ISD she has also served as a teacher, counselor, dropout recovery coordinator and officer for counseling. After graduating from Klein Forest High School, she earned a BBA and M.Ed. from Stephen F. Austin State University, a counseling certification from Prairie View A&M University and recently an Ed.S. Degree from Abilene Christian University. The College and Career Pathways Department comprised of teams including Counseling and Whole Student Wellness, Family Engagement, Advanced Academics, Fine Arts, Career and Technical Education and Data Services. The six departments work interdependently to serve the whole student wellness, families and to create and support over 50 pathways for students. These pathways include accelerated college programs including Advanced Nursing, Geospatial Engineering, Global Business and Honors College.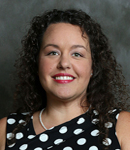 Laurie Mawyer
Home School Parent, Professor of Political Science at LSC-University Park
Laurie Mawyer is widely versed in the field of education. She dropped out of high school, attended an adult education high school, a community college, a public four-year university, a private four-year university, and a public online four-year university. Laurie has earned an AA in Liberal Studies, a BA in History, an MA in Teaching Secondary Education, an MS in Political Science, and a Principal Certificate in Texas. She has taught high school in two states, at an alternative education campus and a comprehensive high school campus. Laurie recently moved from teaching high school to be a full-time professor at LSC-UP. When COVID led to many uncertainties, she withdrew her three daughters from public school and is currently home schooling her daughters in 1st and 3rd grade; while her high school aged daughter is attending an online virtual charter high school.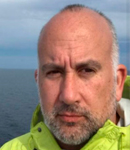 Alvin Moses
Teacher for Klein ISD
Alvin Moses came to education from the Information Technology field via an alternative certification program. This greatly benefited him as computers made their way into classrooms. He has taught science in grades 7 through 12 for the last 17 years. He has been selected to participate in over 5 different teacher professional development programs at Rice University, covering Chemistry, Nanotechnology, IPC, and even spent a year in the pH Model Lab program. He's presented at two NSTA conferences and two CAST conferences. He has been on a teacher exchange to Tajikistan and has served as an editor for STEMscopes. He loves to travel internationally during his summers off, having visited 20 countries since becoming a teacher. Alvin is a local product, having graduated from Spring High School.


Princess Brumfield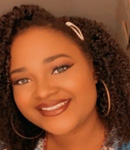 LSC-University Park Student
Princess Brumfield is a 2016 Klein Forest alumni. She aspires to become an educator and is passionate about bringing change to our school systems. Princess plans& to graduate from Lone Star College-University Park with an AAT and transfer to Texas Tech University to gain her credential to become a certified teacher.

Education Resources from this session
The Texas Home School Coalition
CoronavirusHomeschooling.com
Klein ISD FamilyNet Resource Center
Lone Star College CARE for Completion
---
Team Human Presentation
Hear how the LSC-University Park campus read program and its 2020-2021 book, Team Human by Douglas Rushkoff, introduced the conversation that questions authentic social connections in the digital age. This panel explored how we can regenerate the social bonds that define us to make a positive impact on this earth.
Kristie Boston, Frank Rodriguez & Sara Whalen
Faculty at LSC-University Park
Don't miss our virtual author visit with Douglas Rushkoff on Tuesday, Feb. 23!
Introduced in 2018, the LSC-University Park ReadUP! program is designed to encourage all members of the campus community to participate in an interdisciplinary campus-wide common reading collaboration that develops the relationship between academic learning and campus and community involvement.


---
Community Leaders
Educators
Students
Parents
Business Professionals
Business Owners
Healthcare Professionals
Entrepreneurs
Non-profit Directors
To learn how to keep health and wellness at the forefront
To develop strategies for helping employees achieve an ideal home and work balance
To manage the collision of professional, educational and familial responsibilities
To see examples of developing new business models in times of disruption
To learn how to navigate hybrid models of working and learning on-site and remotely
To hear about fostering team collaboration in virtual settings
Make LSC part of your story.