Why Lone Star College
Overview
Located in the northern suburbs of Houston, Lone Star College is the largest college in the region and one of the fastest-growing community colleges in the nation.
Here you can receive an affordable, high-quality education with small classes, available at seven convenient campuses. Lone Star College offers associate degrees — the first two years of bachelor degrees — and transfers to prestigious public universities in Texas.
During the recent fall semester, Lone Star College hosted more than 3,000 international students from over 100 countries, our largest international student population yet.
Top Reasons to Choose Lone Star College
Choose from over 100 programs of study. ESOL/ESL available as well.

Leadership, scholarship and professional development opportunities through the prestigious Honors College.

Small classroom size and personalized attention from distinguished faculty

Transfer opportunities to prestigious institutions like University of Texas, Austin, Texas A&M and many Texas Public institutions more!

Hybrid, online and face-to face classes offered

Excellent support services including Tutoring, mentoring and dedicated advisors on each campus.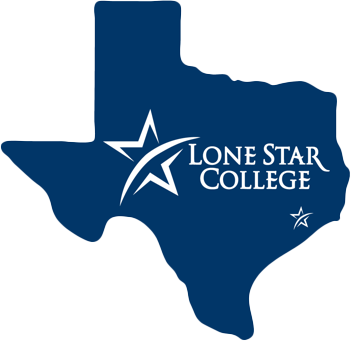 Think all of this comes at a high tuition? Think again! Lone Star College tuition for international students is affordable at approx. $6,000 a year!
City of Houston
Houston truly is an international city. People from all over the world come here (more than 1.4 million Houstonians—over one in five—are foreign-born) thanks to a robust local economy, taking the lead in industries such as oil and gas, healthcare, technology and education.
Houston is home to the Johnson Space Center, the training base for our nation's astronauts and the site of Mission Control. Also, the Texas Medical Center (TMC) with 21 renowned hospitals—including M.D. Anderson Cancer Center, the No. 1 cancer hospital in the country — 13 support organizations, eight academic and research institutions, six nursing programs, three public health organizations, three medical schools, two universities, two pharmacy schools and dental school—is the largest medical complex in the world.
26 companies ranked on the 2015 Forbes Global 2000 list have their world headquarters in the Houston region. Foreign governments also understand the important role Houston plays in the world, establishing 91 consular offices, ranking Houston third behind New York and Los Angeles. In addition to a strong economy and low-cost of living, Houston offers many first rate amenities such as world-class museums, five star restaurants and star studded entertainment that attract people from all over the world.
Culturally diverse

Low cost of living

Strong economy

Largest medical center

Space Center

Great employment opportunities

90+ consular offices

World-class museums

Award-winning restaurants

Live music and entertainment
Student Testimonials

"Lone Star College has the most incredible professors, men and women who are sincerely concerned with my success. This experience has enriched my life beyond measure."
Corine Boconvi
Graduate with Honors in Research Class of 2017

"Here, I can freely express my own opinion or my thoughts. We study in a small environment. So, we got to interact with each other, with my colleagues and my honors professors. We work together."
John Nguyen
LSC International Student

"The quality of the education you get here. Personalized attention. It really feels like a family, and a home."
Siraj Batta
LSC International Student
Make LSC part of your story.