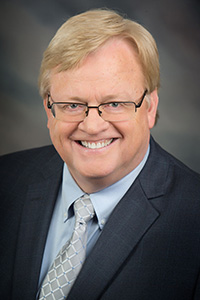 Join Doug Thorpe to learn how your response to change determines your potential for success at the Feb. 21 Speaking of Business Series presentation at Lone Star College-CyFair.
Experienced in career transition coaching since 2008, Thorpe's organization Jobs Ministry Southwest has served more than 4,500 professionals with career change.
In his upcoming presentation "Embracing Change in the New Economy," this CEO and entrepreneur will explain how attitude and engagement in the workplace can affect profit margins and competitive advantage.
"Change affects our lives every day," said Ellen Junious, LSC-CyFair business professor and series coordinator. "Event attendees, who desire to enhance their confidence and ability to conquer fear of change, will gain insights about how to embrace change in the new economy and adapt to uncertainty about the future."
Light refreshments will be served at this Feb. 21 event held from 1 p.m. – 2:30 p.m. in the Conference Center at 9191 Barker Cypress; however, space is limited.
The free Speaking of Business Series is designed to enhance the personal and professional development of future business and community leaders.
Sponsoring this series is LSC-CyFair's Business and Communication Studies Division. For information, contact Junious, at 281.290.3511.