Plan Your Courses with Lone Star College Pathways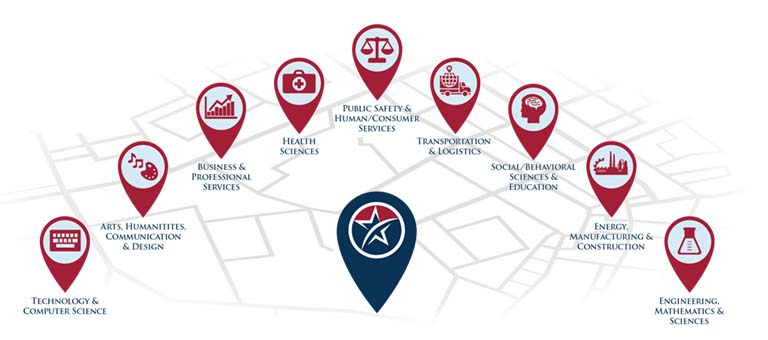 At Lone Star College, every program of study (what we call majors) belongs to an Area of Study. Not sure which degree you want to pursue yet? Choose the Area(s) of Study that are the most interesting to you and explore the options for certificates or degree programs. Know which program you want to pursue? Use the Pathway Plan available in your myLoneStar account to make sure you plan and register for the right courses to complete your goal.
Areas of Study
---
---
Talk to an advisor if:
You're a part-time student and don't see a plan for a program.
You took college courses elsewhere. You may be able to substitute those for required courses at LSC.
You want to transfer to a four-year school. You should make sure your elective choices will transfer where you want to go.
You have any questions or need help. Advisors are here to support you!
Make LSC part of your story.