Geographic Information Systems Analyst Certificate Level II
Certificate
Overview
One year program

Full program offered at:
Program Pathway
First Year
First Semester Courses
10 Credits
COSC 1301-or-ITSC 1301
Introduction to Computers-or-Introduction to Computers
3
GISC 1411
Intro to Geographic Information Systems
4
MATH 1314
College Algebra
3
Second Semester Courses
14 Credits
GISC 1401
Cartography & Geography in Geographical Information Systems (GIS) and Global Positioning Systems (GPS)
4
GISC 1421
Introduction to Raster-Based GIS
4
ITSW 1307
Introduction to Databases1
3
EDUC1300
Learning Framework: 1st Year Experience
3
Third Semester Courses
12 Credits
GISC 1491
Special Topics in Cartography2
4
GISC 2401
Data Acquisition & Analysis GIS
4
GISC 2411
GIS Applications
4
Geographic Information System Analyst Certificate Program Total
36 Credits
This certificate can be stacked and earned credits can be applied toward a Geographic Information Systems AAS Degree.
Program Details
The Geographic Information Systems (GIS) certificates and degree program prepare graduates for wide ranging career possibilities as entry-level technicians to data analysts and project managers in diverse fields of GIS application. From data collection and input, to management and analysis, to project completion and information delivery, individuals will develop the skills to work at many levels of business, industry, government agencies, and research and development.
The GIS Occupational Skills Certificate focuses on basic concepts of GIS software and data.
The GIS Technician certificate focuses on proficiency in GIS software applications and data management.
The GIS Analyst certificate is provides graduates additional skills to develop and analyze data and prepare projects for delivery to clients.
The GIS Associate of Applied Science degree graduates will have the essential skills to manage the initiation, development and completion of GIS projects requiring data collection, data management, analysis, map product development and final report writing for presentation.
Employment opportunities are far reaching at the present time; the increasing use of GIS in nearly every field of education, business and government is creating a strong need for skilled personnel.
The GIS Analyst certificate is awarded for completion of 36 credit hours of course work and provides graduates additional skills to develop and analyze data and prepare projects for delivery to clients.
The general education core will transfer to a variety of colleges and universities. Contact counselors or GIS, geography or geology faculty for specific information or to obtain the recommended sequencing of courses.
Programming students interested in transferring to a bachelor's program in computer science should consider completing the AS degree with a field of study in computer science. See the academic transfer section of this catalog for details.
For careers and median salaries, visit Career Star for more information.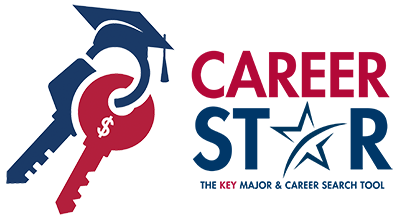 Testimony
"I love this school. They have given me a new outlook on my career and I would not change anything for the world."

STACEY B.
Make LSC part of your story.