Land Surveyor Certificate Level I
CERTIFICATE
Overview
One year program

Full program offered at

Licensure - Employment in this field requires Texas licensure from the National Society of Land Surveyors.
Program Pathway
First Semester Courses
15 Credits
SRVY 1301
Introduction to Surveying
3
DFTG 1309
Basic Computer-aided Drafting
3
SRVY 1341
Land Surveying
3
SRVY 1315
Surveying Calculations
3
EDUC 1300
Learning Framework: 1st Year Experience
3
Second Semester Courses
17 Credits
SRVY 1335
Land Surveying Applications
3
SRVY 1319
Introduction to Geographic Information Systems
3
SRVY 1349
Surveying Calculations II
3
SRVY 1442
Global Positioning System Techniues for Surveying & Mapping
3
SRVY 2343
Surveying - Legal Principles I
3
SRVY 1171
Capstone Exam Prep1
1
Land Surveyor Certificate Program Total
32 Credits
Program Details
The land surveying & mapping technology program prepares students to enter a high-tech profession that uses state-of-the-art equipment to determine the location and measurement of improvements and other physical features above or below the earth's surface. Surveying is an integral compo­nent for land development by civil engineers, mu­nicipal planners, and the construction industry. As a land surveying and mapping technician, one may conduct projects that include boundary, control, hydrographic, photogrammetric and engineering design surveys, with a typical client base of engineers, architects, municipalities, real estate and land developers, along with federal, state and local transportation agencies, and the petrochemical industry.
Each level of training prepares a student for dif­ferent levels of certifications that are becoming highly valued by employers in the surveying industry.
The Land Surveyor certificate covers the core concepts and prepares a student to take the NSPS Level II and Level III Certification for the Survey Technician.
The Land Surveying and Mapping Technology Associate of Applied Science degree prepares students to take either the NSPS Level IV Certification for the Survey Technician or with two years of experience acceptable to the Texas Board of Professional Engineers and Land Surveyors (TBPELS) apply to the Surveyor-in-Training (S.I.T.) examinations.
The general education core courses as well as several individual surveying and drafting courses will transfer to a variety of universities. Contact the division counselor for specific information and to obtain the recommended sequencing of courses at 936-273-7289.
The following website has more information about this program: LoneStar.edu/land-surveying-technology-dept.
For careers and median salaries, visit Career Star for more information.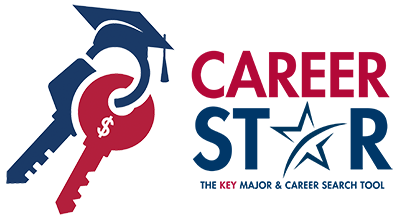 Testimony
"I love this school. They have given me a new outlook on my career and I would not change anything for the world."

STACEY B.
Make LSC part of your story.