Disney Innovations & Leadership Academy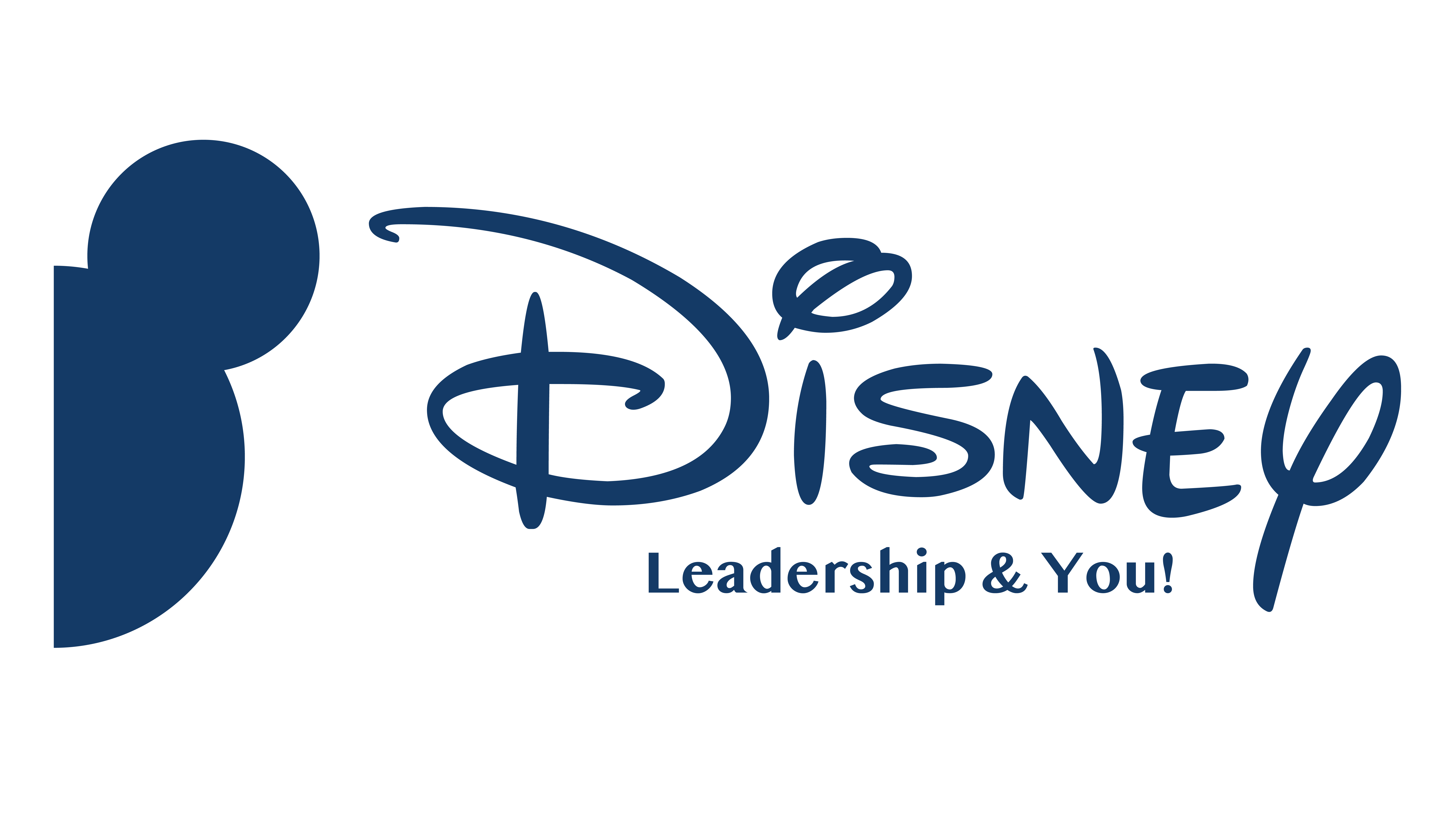 The Disney Innovations & Leadership Academy provides students with tools to be the leaders who shape tomorrow. During the fall semester, a cohort of 20 students will engage in an accelerated leadership experience through workshops, building a foundation of leadership principles and shared philosophy.
During February, students take part in a six-day, five-night experience at Walt Disney World in Orlando, FL attending four Disney Imagination Campus workshops. These educational programs focus on Teamwork: The Disney Style, Leadership: The Disney Way and Immersive Storytelling. Students will understand how Disney develops leaders and creates magical experiences for their guests and cast members, while connecting back to their own leadership experiences at Lone Star College-Tomball. Students will engage through group learning and individual educational breakout sessions, participate in experiential activities in the Disney Theme Parks, and develop an action plan for accomplishing their student leadership and career goals.
Previous Cohorts
2022-2023 Cohort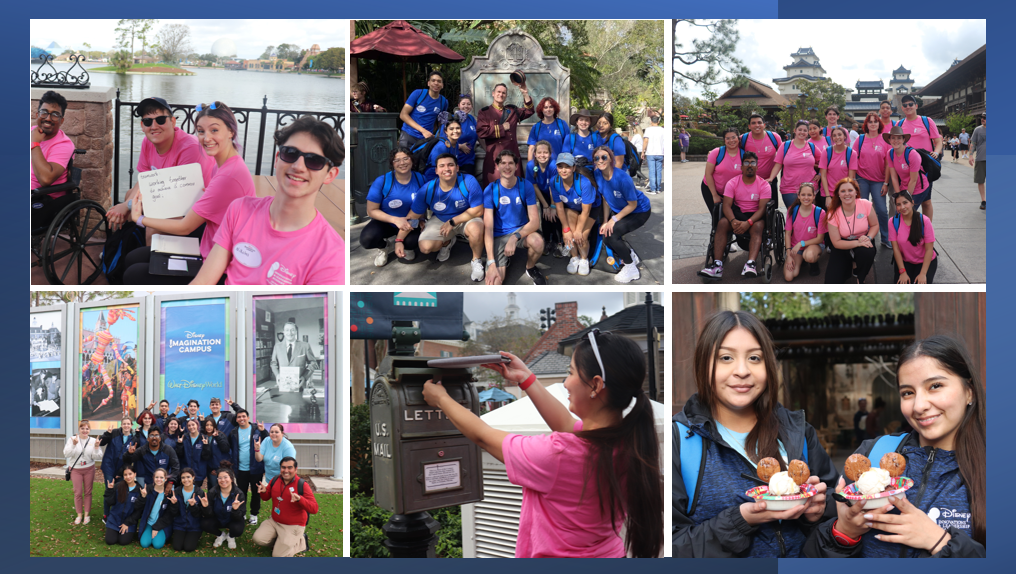 2019-2020 Cohort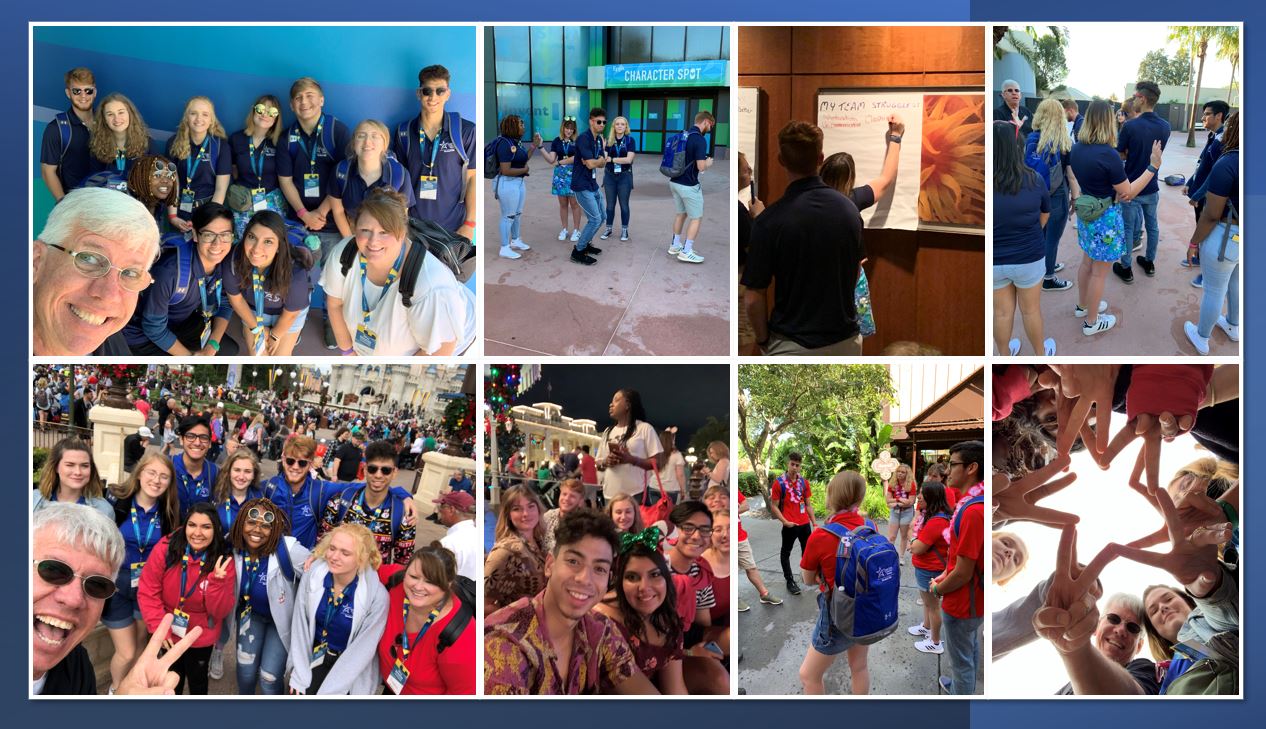 Program Objectives
By participating in the Lone Star College-Tomball Disney Innovation & Leadership Academy, students will:
Understand elements of team dynamics; identify key challenges teams face; and develop a strategic plan to address them
Understand the need for building consensus on a team and an individual's responsibility in achieving it
Articulate the value of encouraging and supporting individual strengths and talents on a team
Share critical environmental elements that a leader must provide for a truly creative team to thrive
Articulate the pervasive and critical need for clear and precise communication from a leader to their team, as well as the necessity for a 360° communication flow within a team
Describe discussed leadership styles, give examples, and identify which are closest to their own style
Develop strategic plan for great leadership and effective team communication
Identify and apply Disney Key Concepts for Strategic Leadership, Teamwork, and Creative Discontent
Understand forced perspective and how to use it
Identify the role of color in shaping mood
Identify the importance of safety within creativity
Session Dates and Times
Participants are expected to give a formal presentation to the College President's Cabinet about their program experience. All sessions, except for session 1 and session 11, will be held from 11am-1pm. Below are the session dates and times for the 2023-2024 program:
| | | |
| --- | --- | --- |
| Session | Date | Session Title |
| Session 1 | Friday, October 13, 2023 | The 5 Keys Retreat/Setting the Stage for Success/Creating Your Leadership Profile |
| Session 2 | Friday, October 27, 2023 | People Make the Difference |
| Session 3 | Friday, November 10, 2023 | Everyone Can Lead |
| Session 4 | Friday, December 1, 2023 | Power of Recognition |
| Session 5 | Friday, January 19, 2024 | Elevate Your Vision |
| Session 6 | Friday, January 26, 2024 | Owning the Service Moment/Trip Details |
| Session 7 | Friday, February 2, 2024 | Final Trip Details |
| | February 8, 2024-February 14, 2024 | Trip to Walt Disney World |
| Session 8 | Friday, March 1, 2024 | Recipe for Innovation |
| Session 9 | Friday, March 22, 2024 | Legacy. Intentionally Write Your Legacy |
| Session 10 | Friday, April 5, 2024 | Final Presentation Preparation |
| Session 11 | Friday, April 19, 2024 | Graduation and Luncheon |
*All sessions, except session 1 and session 11 will be held from 11am-1pm.*
Program Cost
Cost per student is $1,999 (non-refundable)
First payment of $667 is due October 16, 2023.
Second payment of $667 is due November 16, 2023.
Final payment of $665 is due December 15, 2023.
Program cost includes airline ticket, hotel cost, one meal, required park tickets, Magic Bands, Backpacks and apparel.
Want to Donate to the Disney Innovations and Leadership Academy?
To financially support the LSC-Tomball Office of Student Engagement Innovation & Leadership Academy program, complete the form below. To donate to a specific fund, please select MG101 from the drop down then specify in the comment section. Next, type the official fund name TP146 LSC-Tomball Office of Student Engagement Innovation & Leadership Academy in the "Additional Comments" box. Your donation directly supports students chosen for the program. Donations are tax deductible. If you would like to help support the Disney Innovation and Leadership Academy Program please use the link below to donate.
Requirements
Participants must have a 3.0 GPA and must be in good academic and behavior standing
Participants must be 18 years or older to participate in this program
Participants must have a valid form of identification
Participants must be taking at least 6 credit hours at LSC-Tomball
---
iLead
What is iLead at LSC-Tomball?
iLead is designed for emerging and seasoned leaders to enhance their leadership styles and abilities within their organizations. At iLead student leaders will learn new and innovative leadership skills, communication skills, planning skills, budgeting skills and so much more that is involved with participating in a student organization on campus. Interested in joining a student organization and participating in iLead on campus? Please stop by the Student Engagement Office C223 or email Shannon Marino at smarino@lonestar.edu
---
Gallup StrengthsQuest Training
For more information contact:
Shannon Marino
Phone: 281-357-3642
Make LSC part of your story.