Data Analytics at LSC-Creekside


A data analyst is responsible for understanding the trends and insights that are hidden in a myriad of various types of data. Data analysts are hired by companies and organizations to help make informed decisions or improve business practices. This guide explains what a data analyst does, the skills needed, the steps to become one and provides the future job outlook for data analysts.
WHAT IS A DATA ANALYST?
A data analyst takes data and uses it to help companies and organizations make better business decisions. A data analyst acquires information about specific topics and then interprets, analyzes, and presents findings in comprehensive reports.
WHAT DO DATA ANALYSTS DO?
Data analysts translate numbers, trends, and trajectories into digestible and accessible information.Businesses collect data (i.e. sales figures, inventories, market research, profit margins, logistics and transportation costs).
A data analystís job is to take this data and use it to help companies make better business decisions. Often, the main goal of a data analyst is to solve issues that cost the company money and to help make decisions for expanding the business.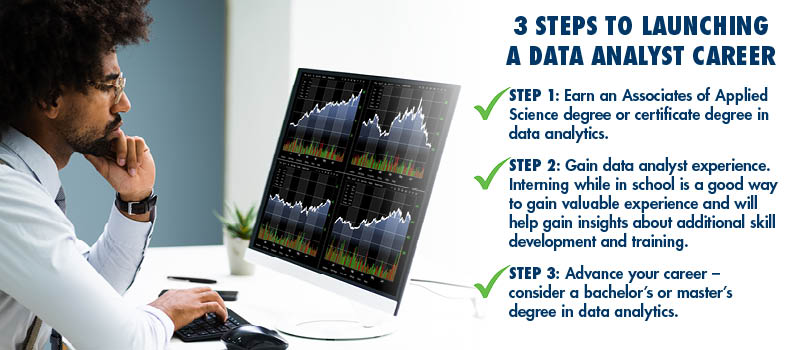 Make LSC part of your story.