Current Students
|
Student Life
|
LSC-Tomball Student Life
|
LSC-Tomball Student Life Staff

The Office of Student Life is located in C223
E-mail - tomballstudentlife@lonestar.edu
Website - http://lonestar.edu/student-life-tomball
Shannon Marino
Program Manager
I have been the Program Manager for Student Life for six years at Lone Star College-Tomball. I had previously worked at Stephens College, The University of Missouri, and Georgia Tech doing programming and events. I am married with one little boy who is 12 years old, he loves to play with our cute golden doodle puppy named Gabby. If you come by the office you will always hear me laughing since it is one of my favorite things to do. I know I have the best Student Life Staff in the Lone Star System! My goal is to make the student's college experience as close to a traditional college experience as possible and make the campus feel like a close knit community.

"Logic will get you from A to B. Imagination will take you everywhere." - Albert Einstein
Trevor the Timberwolf
Mascot

My name is Trevor and I have been part of Lone Star College-Tomball since the spring of 2007. As you may have noticed, I am a timberwolf. My journey started in the mind of Shannon Marino, the Student Life Program Manager for LSC-Tomball. She realized that in order to inspire school spirit among the students there had to be a uniting factor. Thus I came to be part of this great college! I enjoy long walks on the beach volleyball court, meeting all of the awesome students at LSC-Tomball, and attending LSC-Tomball sports games and events.



Allie Byrne
Marketing Coordinator/ Department Coordinator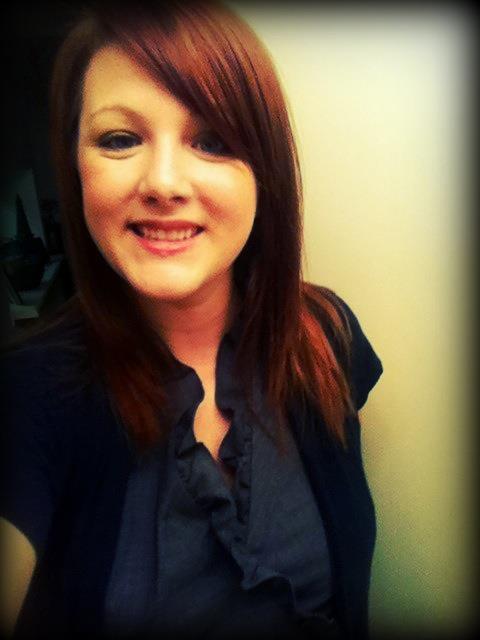 Hi! My name is Allie Byrne and I am the Department/ Marketing Coordinator for LSC-Tomball Student Life. I graduated from Sam Houston State University in December of 2011 with a Bachelors of Science in Psychology (Eat 'em up Kats!). I currently live in Houston with my husband and two little dogs. I started working here as a part time Marketing Coordinator in November of 2011 and ended up loving it so much I was very happy to have the opportunity to work as the Department Coordinator beginning in October of 2012! I believe that Student Life is a vital part to any college campus, and am very grateful that I get to spend my days helping create programs that help students Stay Involved at LSC-Tomball!
Lisa Torres
Event Coordinator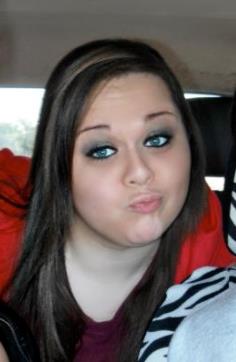 Hello! I'm Lisa Torres! I am the Event Coordinator for the Office of Student Life. I am currently in my second year here at Lone Star College Tomball. I am pursuing to get my associates of arts in Elementary Education and will continue my education at Sam Houston State University in the fall of 2013. I enjoy listening to music, chemistry and meeting new people!
"Imperfection is beauty, madness is genius and it's better to be absolutely ridiculous than absolutely boring." - Marilyn Monroe
Jake Foster
Media Specialist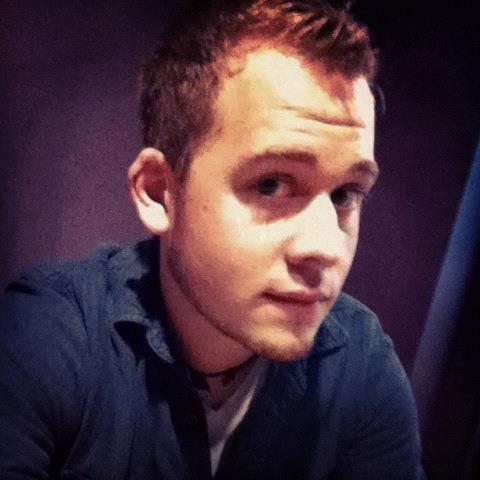 Hello! My name is Jake Foster and I am currently attending LSC-Tomball in order to get my Associates of Arts Degree. I love taking pictures and editing them as well as being heavily involved in the college's Drama Department. I am planning on attending Sam Houston State University in the Fall of 2013 in order to get my bachelor's degree in Mass Communication with an emphasis in Broadcasting. I am excited to be working in this office with so many amazing and talented people!
"Love what you have and you'll have more love." -Regina Spektor
Rachel Lagen
Program Assistant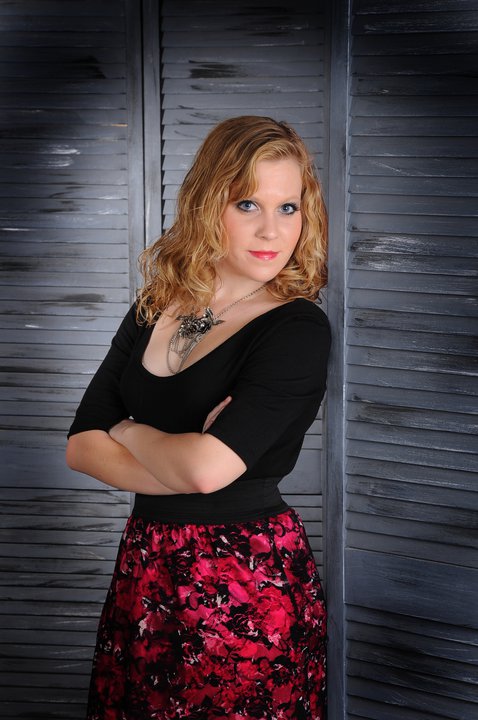 Hello! My name is Rachel Lagen and this is my second year here at Lonestar-Tomball. I am a part time worker at the Student Life Office. I love communicating, and getting to know different people. I am currently getting my Associates Degree in Music, then I will transfer to continue my education in Musical Theatre and Opera.

"Do not dwell in the past, do not dream of the future, concentrate the mind on the present moment." ~Buddha
Aaliyah Colen- Marshall
Program Assistant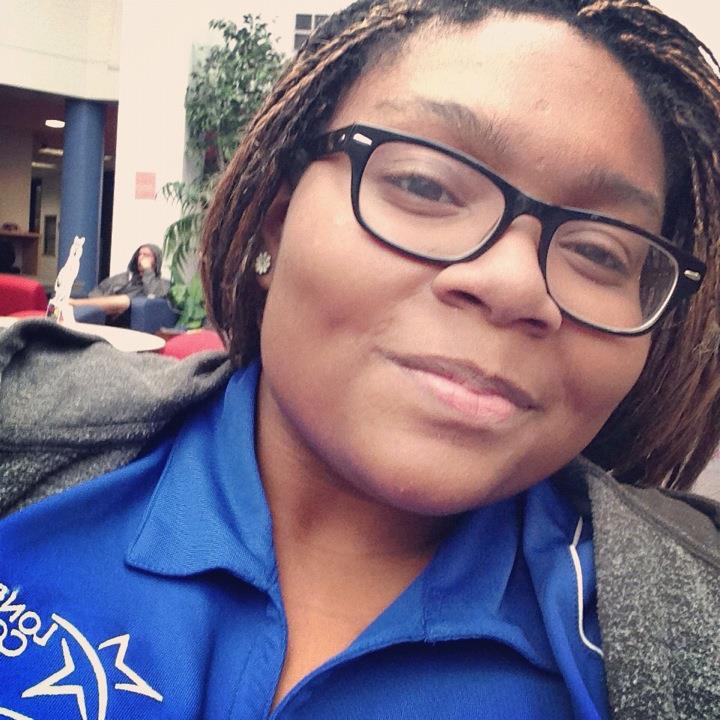 Hi (: I'm Aaliyah and I am currently a freshman at Lone Star. I am a programming assistant in the Student Life department. I'm majoring in music and plan on tranfering to the University of California in Fall of 2014. I love to do lots of creative things and make music of all sorts. I hope everyone has a good day!

"

Almost everything appears infinitely more magical when faintly coated with mist" – Anonymous
Cody Weber
Program Assistant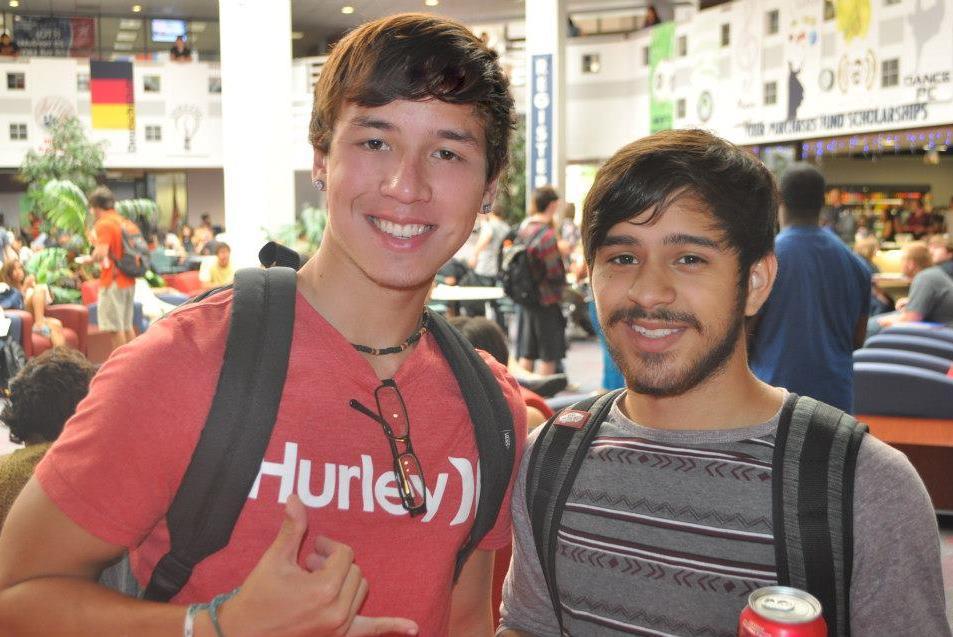 Hey! My name is Cody (left) and it's currently my second year here at LSC-Tomball. I'm majoring in Psychiatry and plan on continuing my education at the University of Houston in the Fall of 2013! I enjoy being outside, traveling, football, music, and meeting new people! I'm really excited to be a part of the Student Life Staff and I'm looking forward to a great year!

Amber Foster
Program Assistant
Shawn Runion
Program Assstant


Jacqueline Navarro
Program Assistant

Hello! My name is Jacqueline Navarro and this is my second year here at LSC-Tomball. I am planning on transfering to the University of St. Thomas and major in international business. I am interested in dance and getting to know new people. I am always concerned to take risks becaus nothing can substitute experience


Ariel Andress
Program Assistant




Aurora Ibarra
Program Assistant




Malcolm Simpson
Program Assistant

Hello! My name is malcolm simpson and this is my 2nd year at LSC-Tomball. I am now just taking my basics and i plan on going into the military or police academy. My hobbies are playing video games, watching movies, and spending time with my family. I frist joined SAB (student activiteis board) last semester and i enjoyed every minute of it! i enjoy working in this office with positive people in a positive enviornment.



Jeffrey Rodriguez
Program Assistant



Jarrod Anderson
Program Assistant

Hi my name is Jarrod Anderson. I've been at Lone star college-tomball for one yearnow. I will be attending any division 1 college and trying to get on the basketball team. I am majoring in kineseology in hopes of becoming a basketball coach. I enjoy working in this office along with everyone else!