LGBTQ+ Resources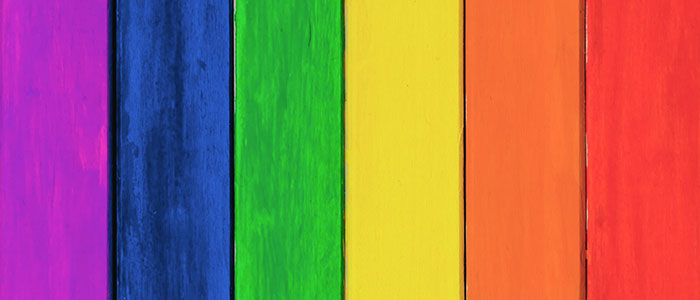 Resources on Campus
Campus policies prohibit discrimination against students on the basis of sexual orientation, gender identity, or gender expression.
Safe Zone Stickers
Safe Zone stickers are available to all faculty to display on their doors or in their offices. A safe zone sticker indicates that a professor is supportive of LGBTQ students. If someone is displaying a sticker but behaving in a manner inconsistent with its display, please report them to their supervisors.
Indicating a Preferred/Used Name
Would you like the online system to indicate a name different from the one on your legal documentation? The LSC online system is set up to accommodate this. Follow these steps:
Login to myLoneStar
From the Student tab choose 'Personal Info'
From drop down choose 'Names'
Choose "Add a New Name"
Enter the name type as "Preferred" and enter the desired name
Save the record
(If you ever need to change a preferred/used name, choose "Edit," change the name, and save the record.)
Campus Counselors
Contact Person
Do you need help with something that you don't see here but don't know who to ask? Do you have recommendations for additions or changes to this page? Contact Aaron Alon, who is working with a committee on developing this webpage.
LSC-CyFair Resources
Recommended faculty contacts (faculty with a demonstrated record of supporting LGBTQ students and championing equal rights on campus):
LSC-CyFair Gender Neutral Bathrooms
LSC-CyFair Registered Student Organizations
LSC-Fairbanks Center
Recommended faculty contacts (faculty with a demonstrated record of supporting LGBTQ students and championing equal rights on campus):
LSC-Kingwood Resources
Recommended faculty contacts (faculty with a demonstrated record of supporting LGBTQ students and championing equal rights on campus):
LSC-Kingwood Gender Neutral Bathrooms
LSC-Kingwood Registered Student Organizations
LSC-Montgomery Resources
Recommended faculty contacts (faculty with a demonstrated record of supporting LGBTQ students and championing equal rights on campus):
LSC-Montgomery Gender Neutral Bathrooms
LSC-Montgomery Registered Student Organizations
LSC-North Harris Resources
Recommended faculty contacts (faculty with a demonstrated record of supporting LGBTQ students and championing equal rights on campus):
LSC-North Harris Gender Neutral Bathrooms
LSC-North Harris Registered Student Organizations
LSC-Tomball Resources
Recommended faculty contacts (faculty with a demonstrated record of supporting LGBTQ students and championing equal rights on campus):
LSC-Tomball Gender Neutral Bathrooms
LSC-Tomball Registered Student Organizations
LSC-University Park Resources
Recommended faculty contacts (faculty with a demonstrated record of supporting LGBTQ students and championing equal rights on campus):
LSC-University Park Gender Neutral Bathrooms
LSC-University Park Registered Student Organizations
External Resources
Houston and National Resources (from Sam Houston State University)
Contact
If you have resources you would like added, please contact: Aaron Alon, Professor of Music: Aaron.Alon@LoneStar.edu | 281.290.5009
Description
This page contains resources for students and employees on these topics: LGBT | GLBT | LGBTQ | GLBTQ | LGB | GLB | lesbian | gay | bisexual | transgender | trans | queer | SOGIE | sexual orientation | gender identity | gender expression