University Affairs and Articulation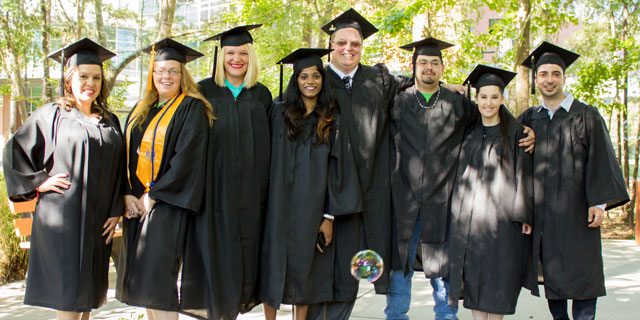 University Affairs and Articulation facilitates opportunities for students to earn a higher education degree.
By creating educational partnerships and defined transfer degree maps, we create seamless pathways for the student to enter the career of their choice. These partnerships and agreements provide LSC students with specific transfer benefits to the 4-year university of their choice as well as an opportunity to earn their bachelorís, masterís and doctoral degree at one of the LSC-University Centers (The Woodlands and University Park). Students can earn their degree Close To Home!
University Affairs also facilitates the Prior Learning Assessment (PLA) process. PLA allows students to receive credit for knowledge and skills learned outside the traditional classroom, during high school, or through Continuing Education courses.
Successful transfer to a university requires research and planning. Lone Star College provides students with resources such as transfer policies, steps to transfer and application information necessary for a smooth transition to a college or university.
Tranfer Resources & Articulation Services
Through articulation agreements, Lone Star College partnerís with universities to provide transfer students with Transfer Degree Maps to guide the student in course selection. Articulation agreements also provide benefits such as joint admission, scholarships, tuition discounts and cooperative advising.
The LSC Transfer Centers, located on each LSC campus, offers assistance in researching the university, preparing and planning for transfer. Transfer advisors at each campus can offer students personalized assistance.
Two University Centers offer junior, senior and graduate level classes through partnerships with several four-year universities. Students who enroll with one of the partner universities at either The Woodlands or University Park locations are able to complete a bachelorís, masterís and doctoral degree on a Lone Star campus.
Understanding academic programs, core curriculum and articulation agreements can help simplify the selection of a degree program and the process of transferring to a college or university.
Contact Information
University Affairs and Articulation
936-273-7423
LSC-University Center
936-273-7510
tuc@lonestar.edu