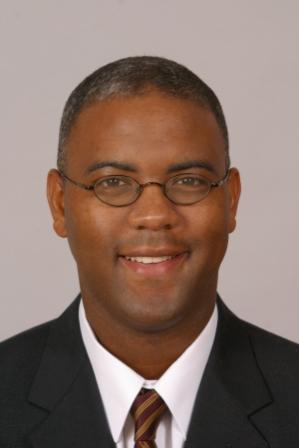 Lone Star College System Chancellor Dr. Richard Carpenter announced the selection of Dr. Austin Lane as the new president at LSC-Montgomery.
"I am pleased to announce that Dr. Austin Lane has accepted our offer to serve as the next president of LSC-Montgomery," Dr. Carpenter said.
Dr. Lane has been vice president for student affairs at Tyler Junior College, Texas since November 2005. He served at the University of Texas at Arlington in a variety of capacities from 1996 to 2005 including: dean of students, assistant dean of students and director of student judicial affairs; and counseling specialist. He also serves as an on-site reviewer for SACS.
He has been a lecturer in the school of education, the University of Texas at Arlington and adjunct faculty in psychology at Tarrant County College-Southeast Campus.
Dr. Lane received a B.A. in psychology from Langston University, Okla.; a M.A. in human relations from the University of Oklahoma, Norman, Okla.; a Ph.D. in psychology from Walden University, Minneapolis, Minn.; and an Ed.D. in higher education administration from the University of Alabama, Tuscaloosa, Ala.
"I would like to thank all the students, community members, faculty, staff and administrators who took the time to attend the candidate forums or watch the videos of the forums to provide me feedback," said Dr. Carpenter. "Your input was extremely valuable in helping me make my decision."
Dr. Carpenter noted that Dr. Bob Barringer of Gold Hill Associates served as search consultant and did an excellent job managing the process and bringing forward a superior slate of candidates for the search advisory committee to review.
"In addition, I extend my deepest appreciation to the search advisory committee members for their fine work and many hours in reviewing candidate applications, selecting candidates to invite to interview, interviewing semi-finalists candidates, and recommending the finalists to bring on to campus," said Dr. Carpenter.
The presidential search advisory committee for the LSC-Montgomery search included: chair, Dr. Donetta Goodall, vice chancellor, academic affairs and student success; faculty representatives, Dr. Craig Livingston, professor history, faculty senate president, and Carol Girocco, professor associate degree nursing; student representative, Cecile Allemand, Phi Theta Kappa; Christina Thibodaux, office coordinator; community representative, Karen Hoylman, president, South Montgomery County Woodlands Chamber of Commerce; Dr. Lawrence Brandyburg, interim director, LSC-University Center; and Janice Peyton, director libraries. Search liaison was Helen Clougherty, special assistant to the chancellor/board liaison.
"Helen Clougherty did outstanding work in managing the logistics of the process," Dr. Carpenter said.
Dr. Lane's appointment is the last of three president openings to be filled at LSCS in the past 45 days, a colossal undertaking in itself. On May 6, Dr. Carpenter announced that Dr. Audre Levy had accepted his offer to serve as the next president of LSC-CyFair and Dr. Susan Karr had accepted his offer to serve as LSC-Tomball's next president.
All three of the new presidents are to be in place at their respective colleges this summer.
Lone Star College System consists of five colleges including LSC-CyFair, LSC-Kingwood, LSC-Montgomery, LSC-North Harris, and LSC-Tomball, six centers, LSC-University Center, Lone Star Corporate College, and LSC-Online. LSCS recently acquired a 1.2 million square foot facility in northwest Harris County to serve multiple purposes, including a new university center, an instructional satellite campus, a Corporate College conference and training facility, and system administration and support space. With more than 51,000 students in credit classes last fall, LSCS is the largest institution of higher education in the Houston area and third largest community college system in Texas. To learn more visit LoneStar.edu.
###