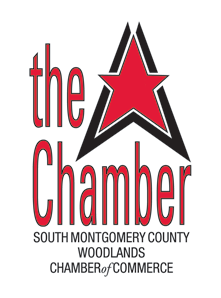 The South Montgomery County Woodlands Chamber of Commerce, in partnership with Lone Star College-Montgomery, will hold its 14th Annual Chamber Job Fair on Thursday, October 22, from 10 a.m.-2 p.m. Once again, the popular event will be hosted by Lone Star College-Montgomery in Building A (Commons).
The goal of the Chamber Job Fair is to provide potential employers and employees with viable employment opportunities in Montgomery County and the surrounding area. This year's Job Fair will give attendees a chance to meet with multiple employers on the same day, and they can explore career options ranging from full-time employment to part-time, plus seasonal help through the holidays.
Are you looking for enthusiastic employees in our community? For employers, the Job Fair offers an opportunity to reach high numbers of potential job seekers in the shortest amount of time. The booths fill up quickly--so make your reservation now!
Booth reservations and placement are based on a first-come, first-served basis. Participating employers that have already signed up are: Presenting Underwriter - Lone Star College-Montgomery; VIP Employers - Lone Star College System and US Oncology; and Media Sponsor – JobSparx. Booth participants, as of print deadline, are La Torretta del Lago Resort and Spa plus Workforce Solutions – Conroe.
Teresa Starr, the Chamber's director of special events, said, "In today's economy it's even more important that our businesses and community work together. The Job Fair is just one more way that the Chamber is helping to connect the two."
For more information about this event, please contact Teresa Starr at the Chamber at teresa.starr@woodlandschamber.org or via phone at (281) 363-8110. Or, check online at http://www.woodlandschamber.org/.