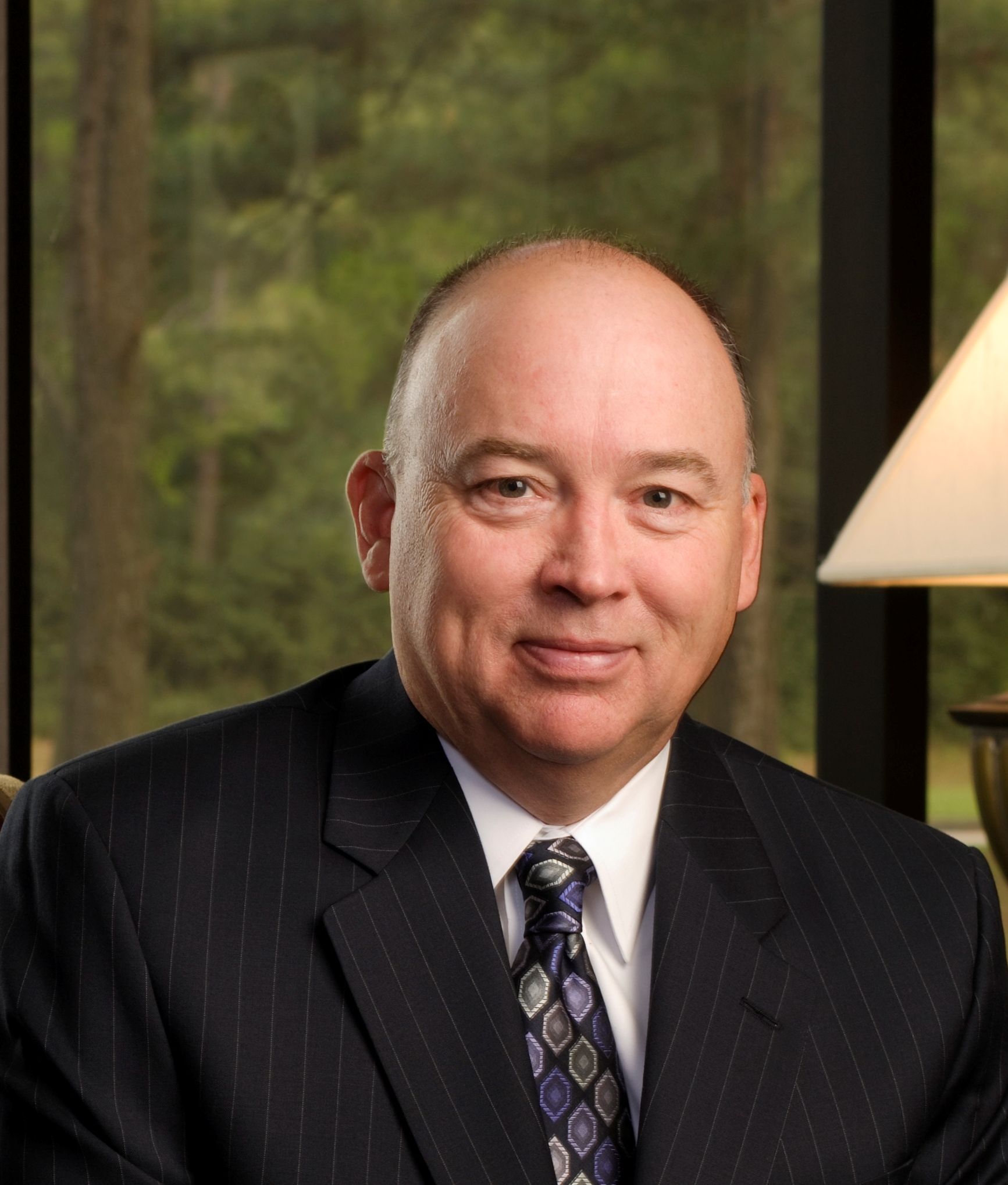 Stephen C. Head, Ph.D., the sixth president of Lone Star College- North Harris, part of the Lone Star College System, has been honored as "2009 Citizen of the Year" by the members of the North Houston-Greenspoint Chamber of Commerce.
"The 'Citizen of The Year' is one of our highest awards," said Reggie Gray, president of the Chamber and the North Houston Economic Development Council, "and its purpose is to recognize the individual our Chamber of Commerce believes is making a strong impact on our community in multiple areas. This award recipient must also demonstrate the outstanding characteristics and role-model values that strengthen our area in all respects."
Dr. Head, who was named president of LSC-North Harris in January 2008, has been employed with LSCS since 1984 and served as president of LSC-Kingwood from 1991-1999 and as executive vice-chancellor of the system from 1999 to 2008. In his role as LSC-North Harris' chief administrative officer, Dr. Head leads one of the largest of the five colleges in the Lone Star College System.
His focus at LSC-North Harris has been to expand opportunities for students while increasing support and resources for teaching and learning. His leadership objectives also include maintaining high quality academic and workforce programs for the North Houston area while creating community partnerships to add value and economic growth to the region.
Recent initiatives include a renewed vision for the Greenspoint area indicated by the renaming of the college's Parkway Center satellite campus to Greenspoint Center and developing a unique partnership whereby the North Houston-Greenspoint Chamber is housed at the center connecting activity in workforce training and assistance to small businesses.

In addition, LSC-North Harris recently purchased a $6.9 million two-building complex near Houston Northwest Medical center. This complex will be used as a new Health Professions Building that expands the college's presence in the community while adding much-needed space to house health professional training in a variety of disciplines. The college is also building a new LSC-Victory Center in the heart of the Aldine area.
"I am honored by this prominent recognition," says Dr. Head. "The college is committed to serving the community, strengthening business and industry, providing resources for its residents–so they may build better lives, and opening opportunities for their children's future. This honor actually reflects the commitment that the LSC-North Harris faculty and staff have to make a difference in the community. They teach and serve thousands of students each day in addition to carrying out a multitude of programs, community outreach commitments and strategic plans within our service area."
The North Houston-Greenspoint Chamber, with more than 425 members who represent tens of thousands of individual employees, presented Dr. Head with the coveted 2009 Citizen of the Year Award for his service on many boards of directors throughout the community as well as his service and support to the chamber, to the area and for his initiatives to improve the area and to become personally involved with projects that continue to strengthen the North Houston-Greens point community and to increase the productivity and prosperity of its business community.

"Steve Head is definitely one of the strongest community leaders in the North Houston area," says Gray, who leads one of the largest of the Houston-area Chambers of Commerce. "He has a sincere concern for the development of the entire community, not only in education, but in our corporate community and of our citizens. Steve's incredible work ethic and his openness to new ideas and innovation is what the area needs right now as is the Lone Star College System and its ongoing efforts to set and achieve its goals."
Lone Star College-North Harris is the district's first college. The 200-acre campus was built in 1976 and is conveniently located 20 minutes north of Houston's cultural and recreational nexus. The college also has two satellite campuses–LSC- Carver and LSC-Greenspoint Centers.
LSC-North Harris offers more than 70 programs of study in academic and technical areas and currently enrolls nearly 14,000 credit students. The campus reflects a rich diversity of the surrounding community and school districts, and boasts an international student body hailing from more than 60 countries.
North Harris College is located at 2700 W.W. Thorne Drive, one-half mile south of FM 1960E, between Aldine-Westfield and Hardy Roads. For more information, call 281.618.5425.
Lone Star College System consists of five colleges including LSC-CyFair, LSC-Kingwood, LSC-Montgomery, LSC-North Harris, and LSC-Tomball, six centers, LSC-University Center, LSC-University Park, Lone Star Corporate College, and LSC-Online. With more than 58,000 students in credit classes this fall, LSCS is the largest institution of higher education in the Houston area and third largest community college system in Texas. To learn more visit LoneStar.edu.
###
C.C. Sutphen
Director of Public Relations and Special Events
Lone Star College-North Harris
2700 W.W. Thorne Drive
Houston, TX 77073
281.618.5425
281.618.7105 fax
blocked::mailto:cece.sutphen@lonestar.edu
NorthHarris.LoneStar.edu