Can education change lives? Ask former high school dropout and current lifelong learner Glenda Arnold, who is now the new assistant dean of student learning at Lone Star College-Fairbanks Center.
"I love the work that I do," said Arnold, whose role includes overseeing adjunct faculty. "It's challenging. Every day is different. I walk in the office and never know what the day will bring and to me that's exciting."
Arnold grew up in the Kansas City area as the middle child of nine. She dropped out of high school her junior year to become a military wife. However, she promised her dad, who only had an eighth-grade education and her mom, a sixth-grade education, that she'd go back to school one day.

"I did – 10 years later!" said Arnold. "And I've gone above and beyond what I thought I'd ever do."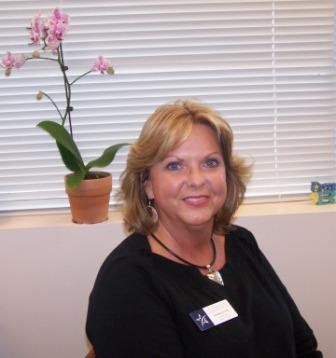 First she got her GED and then her high school diploma. But she didn't stop there. While raising a family and moving every two to four years for two decades with her Air Force husband, she went on to earn a bachelor's in sociology, a dual master's in human resources management and human resources development and a third master's in computer resources management.
Arnold said education changed her and her husband's lives as she was able to gain higher level employment and he became a commissioned officer and retired a major.
At first Arnold pursued a social work career but through internship work with children and the elderly, she found the emotional toll too much for her. However, she was working part-time at the Residence Inn, when her future boss, a hotel guest, offered her a job in instruction and training at an aircraft company in Wichita, Kansas.
In 1987, Arnold found herself working at St. Louis Community College. From then on it was all educational institutions including Kansas City Kansas Community College; Metropolitan Community Colleges in Kansas City, Missouri; Eastern New Mexico University-Roswell Campus; Labette Community College in Parsons, Kansas; Three Rivers Community College in Missouri and now Lone Star College System.
"I feel every single move has added tremendous value to me as an employee," said Arnold. "It's enabled me to do a little bit of everything at each school and to work with a lot of different people and personality styles."
Typically the work was administrative roles with occasional classroom positions. Not fond of being in the lime light, Arnold prefers working with instructors and helping students succeed from behind the scenes.
The assistant dean position was perfect for her, said Arnold, who joined the LSC-Fairbanks Center staff this fall. Some challenges in her new position are expected in the spring semester when some changes are implemented.
"We're looking at quality issues," she said. "We want to have the best qualified, not only in credentials, but in talent to teach."
Among her goals for spring are in-service sessions earmarked for LSC-Fairbanks Center adjunct faculty held at the LSC-Fairbanks Center; more professional development for adjuncts; increasing the number of adjuncts certified to teach online courses; adding discipline-specific mentors and incorporating a Caring Behaviors model in the classrooms to help with student retention and success.
Now at LSC-Fairbanks Center since Sept. 1, Arnold said she already feels right at home. Contact Arnold at 832-782-5012.