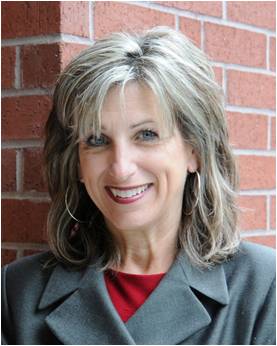 (April 1, 2010) – Lone Star College System has announced that Linda Head, associate vice chancellor of workforce development, was appointed to the state's Advisory Board of Economic Development Stakeholders.
The announcement was made in Austin on March 26 by the Texas House speaker, state Rep. Joe Straus (R-San Antonio), who made the appointment.
"Today, I am pleased to appoint Linda Head to serve on the Advisory Board of Economic Development Stakeholders," said Straus. "Her knowledge and experience in workforce and economic development issues will be critical to the work of the board."
The Advisory Board of Economic Development Stakeholders works in conjunction with Gov. Rick Perry's office of Economic Development and Tourism by coordinating with businesses and skills training to ensure that programs are meeting current needs. The board also collects and disseminates information on federal, state, local and private community economic development programs, including loans, grants and other funding sources.
Seven members serve on the board, three appointed by the governor, two by the lieutenant governor and two by the speaker. Each member serves a four- year term.
"I'm honored to receive this appointment," said Head. "I believe it only reinforces the importance of the college system's role in assisting economic development and job growth through our training and workforce solutions."

As associate vice chancellor of workforce development, Head is responsible for overseeing workforce and Lone Star Corporate College customized training solutions, continuing education and professional development seminars for CEU licensure. She works closely with economic development groups, chambers of commerce, the Greater Houston Partnership, the Texas Workforce Commission and state industry cluster programs.
She began her career with LSCS in 1986 as an adjunct instructor in both credit and CE classes and became a full-time faculty member with LSC-North Harris in 1989. While at LSCS, she has served in both instructional and administrative roles.
Prior to coming to LSCS, her experience included a corporate training position with an oil company in Houston. She holds a master's degree in occupational technology from the University of Houston with an emphasis in corporate training and a bachelor's in business administration from Indiana University of Pennsylvania.
Also active in the community, Head serves on various professional and community committees and task forces.
With more than 62,000 students in credit classes in spring 2010, Lone Star College System is the second largest and the fastest-growing community college system in Texas and the largest institution of higher education in the Houston area. LSCS consists of five colleges including LSC-CyFair, LSC-Kingwood, LSC-Montgomery, LSC-North Harris, and LSC-Tomball, six centers, LSC-University Park, LSC-University Center at Montgomery, LSC-University Center at University Park, Lone Star Corporate College, and LSC-Online. To learn more visit LoneStar.edu.
###