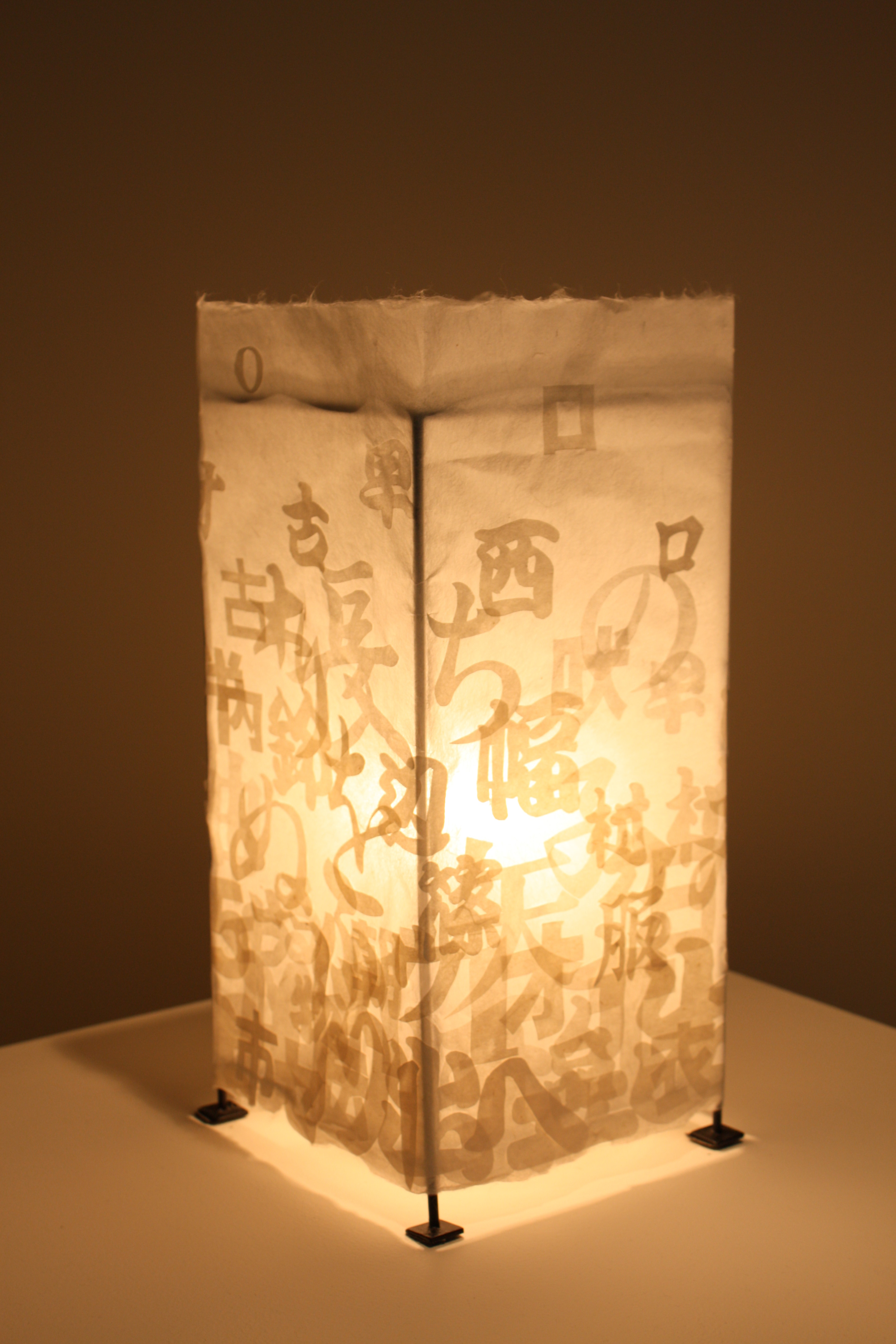 Lone Star College-Montgomery's Center for the Arts presents the artwork of five international artists through the exhibition entitled, "Washi: Japanese Handmade Paper," on display Monday, June 7, through Thursday, July 1. An opening reception with refreshments will take place on Tuesday, June 8, from 12-2 p.m., in the Mary Matteson-Parrish Art Gallery (Building D).

Papermaking was introduced over 1,300 years ago in Japan. Washi, which means Japan or Japanese (Wa) paper (shi), was developed from the traditional way of making Chinese paper. Using the bark of kozo and fibers from gampi and the misumata shrub, Washi paper is stronger than traditional paper and is used in many traditional arts.

"This exhibit will have a variety of different forms and concepts that all revolve around the theme of paper," says Mari Omori, art professor of Lone Star College-Kingwood and one of the featured artists in the exhibit.

Omori had the opportunity to study with all of the exhibit's artists while serving as artist in residency in Mino, Japan. She spent three months in Mino, where she shared warehouse space with the other artists. Each of the artists received hands-on experience making Washi paper, spent time creating their own works of art, and collaborated with the school children in the community on Washi artworks.

"For myself and all the artists, it was a total immersion into the Japanese community," said Omori. "While none of our work seem similar at first glance, the common ground that we share is paper."

The exhibit features the artwork of Jakraphun Thanateeranon from Thailand; Emma Herman-Smith from Scotland; Yoshiro Igarishi from Japan; Mikkel Wettre from Norway; and Mari Omori from the United States.

The Matteson-Parrish Art Gallery is a teaching gallery at LSC-Montgomery, and the presentations and artwork provided are free to the community. Summer gallery hours are Monday-Thursday, from 10 a.m.-5 p.m.

For more information about the arts at LSC-Montgomery, visit www.LoneStar.edu/arts-montgomery, or call Denise Meyers at (936) 273-7021.


LSC-Montgomery is located at 3200 College Park Drive, one-half mile west of Interstate 45, between Conroe and The Woodlands. For more information about the college, call (936) 273-7000, or visit www.LoneStar.edu/montgomery.

With more than 62,000 students in credit classes in spring 2010, and a total enrollment of nearly 85,000, Lone Star College System is the largest institution of higher education in the Houston area, and the second largest and the fastest-growing community college system in Texas. LSCS consists of five colleges including LSC-CyFair, LSC-Kingwood, LSC-Montgomery, LSC-North Harris, and LSC-Tomball, six centers, LSC-University Park, LSC-University Center at Montgomery, LSC-University Center at University Park, Lone Star Corporate College, and LSC-Online. To learn more visit LoneStar.edu.