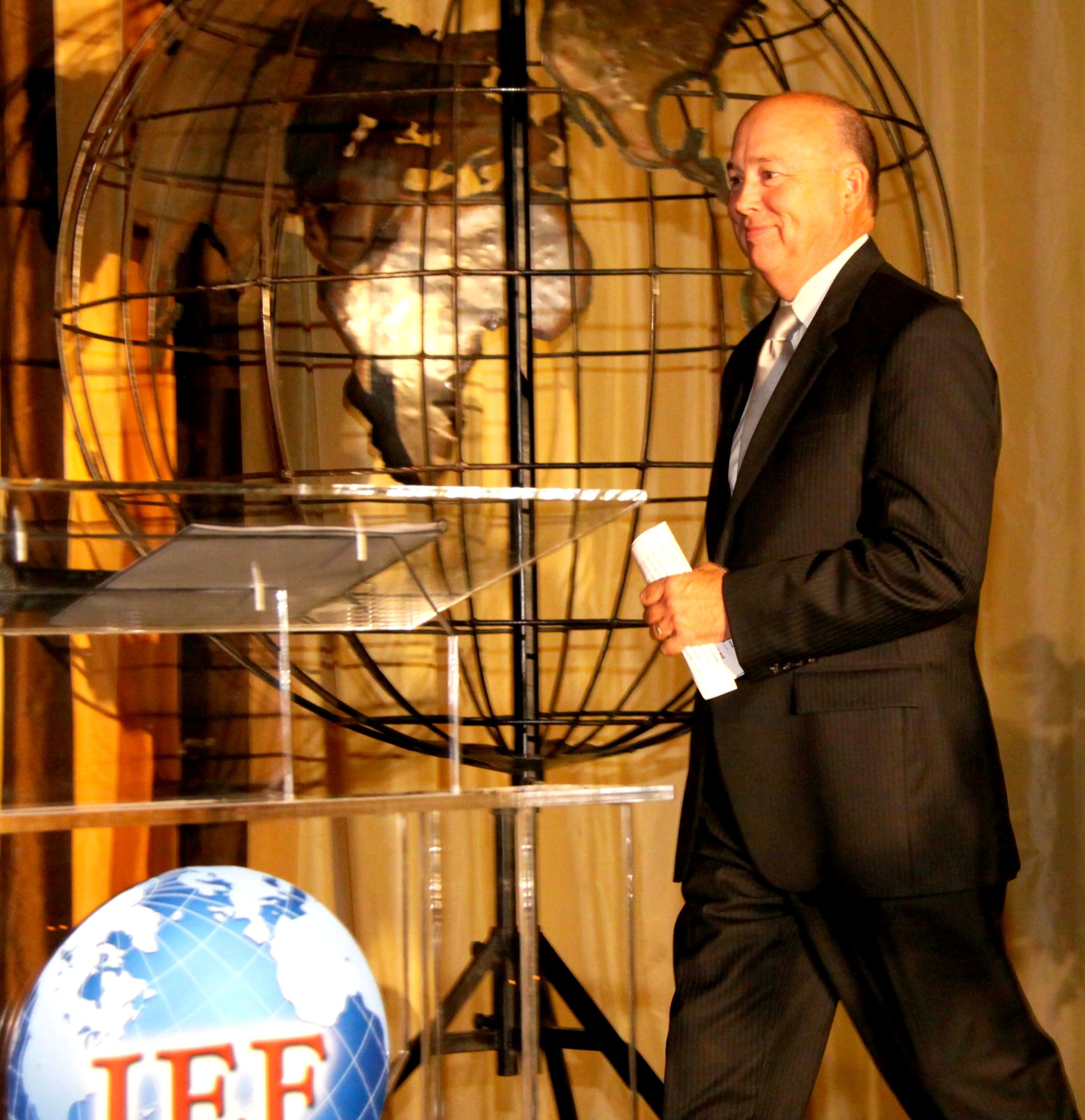 Dr. Steve Head, president of Lone Star College North Harris recently received an International Leadership Empowerment Award from the Texas Women Empowerment Foundation (TWEF). The award, presented during TWEF's 2010 International Financial and Leadership Summit held in Houston.
"I am honored by the recognition," says Dr. Head. "It is really a reflection of the efforts given by the LSC-North Harris faculty and staff. They are committed to making a difference in the community and serving the thousands of students who come to our campus each day with the goal of improving themselves through education."
"The International Leadership Empowerment Awards Gala honors exceptional individuals who have proven leadership success and are among the world's top innovators in their field of endeavor. Dr. Stephen Head was chosen for the International Leadership Empowerment Award because of his outstanding record of distinction and accomplishments with the Lone Star College System," said Dr. Deavra Daughtry, TWEF founder.
Dr. Head was named president of LSC-North Harris in January 2008, has been employed with LSCS since 1984 and served as president of LSC-Kingwood from 1991-1999 and as executive vice-chancellor of the system from 1999 to 2008. With its fall 2010 credit student enrollment exceeding 16,000, Dr. Head leads one of the largest of the five colleges in the Lone Star College System.
His focus at LSC-North Harris has been to expand opportunities for students while increasing support and resources for teaching and learning. His leadership objectives also include maintaining high quality academic and workforce programs for the North Houston area while creating community partnerships to add value and economic growth to the region.
In addition, LSC-North Harris is undergoing more than 320,000 square feet of new construction and renovation projects, including an 85,000 square foot LSC-Victory Center located between Acres Homes and Inwood Forest neighborhoods that will break ground in October.
The International Financial and Leadership Summit brings together high-profile professionals and business leaders for networking opportunities, and to discuss strategic partnerships and relationships. It honors different groups of individuals and companies who have distinguished themselves in their field, including influential non-profit leaders, innovators in business and finance, leaders in the education field, and influential community advocates, while raising funds to benefit TWEF Scholastic Scholarships and programs at the TWEF Empowerment Center.

Lone Star College-North Harris is located at 2700 W.W. Thorne Drive, one-half mile south of FM 1960 East, between Aldine-Westfield and Hardy Roads. For more information about the college, call 281.618.5400 or visit LoneStar.edu/NorthHarris.
With more than 62,000 students in credit classes in spring 2010, and a total enrollment of nearly 85,000, Lone Star College System is the largest institution of higher education in the Houston area, and the second largest and the fastest-growing community college system in Texas. LSCS consists of five colleges including LSC-CyFair, LSC-Kingwood, LSC-Montgomery, LSC-North Harris, and LSC-Tomball, six centers, LSC-University Park, LSC-University Center at Montgomery, LSC-University Center at University Park, Lone Star Corporate College, and LSC-Online. To learn more visit LoneStar.edu.