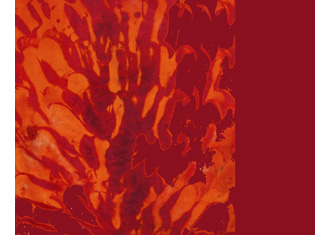 Come see how Houston area artists use beeswax in the "Hot! Hot! Hot!" exhibition on display July 19 through Aug. 18 at Lone Star College-CyFair
The unique medium highlighted in this summer Bosque Gallery exhibition is encaustic, which is one of the oldest, time-tested methods of painting. It involves using a melted mixture of beeswax, damar resin and pigment to paint a variety of surfaces from wood to canvas and others. The paint must be molten for painting and then slightly melted again with heat to fuse paint to underlying surface.
Melt, paint, fuse is the mantra for these visiting artists, who are members of Texas Wax, a state-wide nonprofit artist organization.
Curating this exhibition is LSC-CyFair's art instructor Gwen Plunkett.
Learn more about the artists and encaustic painting at the opening reception set from 1:30 p.m. to 3:30 p.m. Wednesday, July 20.
The Bosque Gallery is located in the Center for the Arts building on the Barker Cypress campus at 9191 Barker Cypress. Gallery hours are 11 a.m. to 2 p.m. Tuesday through Thursday.
For gallery information, go to LoneStar.edu/bosquegallery or call 832.482.1038.