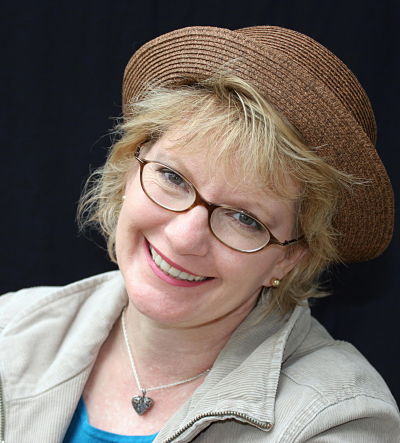 The public is invited to attend an open house for the Academy of Lifelong Learning (ALL) at Lone Star College-North Harris on Thursday, Aug. 4, from 9:30 to 11 a.m. The event will take place in room 101 of the college's Community Education Building located at 2700 W.W. Thorne Drive and is free to attend.
In addition to learning about ALL and its fall class offerings, the event will feature opening remarks by Dr. Steve Head, LSC-North Harris president and a special presentation by Christie Craig, an award-winning writer, photo journalist, motivational speaker, and writing teacher.
Craig, who writes under the pseudonym C.C. Hunter, is known for her humorous yet heartwarming writing. She will talk about her triumphs and challenges in a discussion entitled Have Dream, Will Follow: Laughing in the Face of Adversity and Spitting it in the Eye. From a high school dropout dealing with dyslexia, to a successful writer earning six-figure advances, Craig knows all about adversity, and has racked up more than 10,000 rejection slips to prove it. Her story is designed to inspire others to blaze their own path to success, regardless of age or aspirations.
Craig's presentation offers a sample of the opportunities that ALL provides for mature adults to enjoy intellectual and social enrichment. Anyone age 50 and older is invited to join. The membership year is from Sept. 1 through Aug. 31, and yearly membership fees are $20.
Members enjoy a wide-variety of classes being offered throughout the year for free or very low supply or event costs such as museum fees. Classes include information technology, fitness classes, writing, crafts, gardening, history, day trips and more. Special elder topics, such as Social Security and Medicare, are also presented during the year.
For more information or to receive a complete list of upcoming classes, call Donna Zimmer, ALL coordinator at 281.765.7947 or visit the Web site at LoneStar.edu/all-nharris.
Lone Star College-North Harris is located at 2700 W.W. Thorne Drive, one-half mile south of FM 1960 East, between Aldine-Westfield and Hardy Roads. For more information about the college, call 281.618.5400 or visit LoneStar.edu/NorthHarris.
With more than 69,000 students in credit classes for fall 2010, and a total enrollment of more than 85,000, Lone Star College System is the largest institution of higher education in the Houston area, and the fastest-growing community college system in Texas. Dr. Richard Carpenter is the chancellor of LSCS, which consists of five colleges including LSC-CyFair, LSC-Kingwood, LSC-Montgomery, LSC-North Harris, and LSC-Tomball, six centers, LSC-University Park, LSC-University Center at Montgomery, LSC-University Center at University Park, Lone Star Corporate College, and LSC-Online. To learn more visit LoneStar.edu.
###