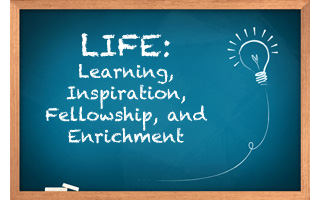 Start the new year improving your health, then go back in time to learn about Lincoln and his influence on slavery, and don't miss Harry Maurer's look at how magicians changed world history at the upcoming January workshops.
Lone Star College-CyFair's Learning, Inspiration, Fellowship, and Enrichment (L.I.F.E.) programs are free and held Wednesdays from 10 a.m. to 11 a.m. in the library (Room 131 unless otherwise noted) at 9191 Barker Cypress. There is no workshop Jan. 4, 2012.
• Jan. 11 Detoxification and Your Health: Have you been tempted over the holidays to indulge in rich food and drink? Start your new year right with a program of detoxification. Dr. Chase Hayden of the Hayden Institute reveals the reasons why detoxification can improve your health.

• Jan. 18 Lincoln and the Road to the Emancipation Proclamation: Rice professor, Caleb McDaniel, gives a frank look at what Lincoln thought about slavery and how he influenced this peculiar institution. Visit the library's exhibition Lincoln: The Constitution and the Civil War, Dec. 28, 2011 – Feb.17, 2012.

• Jan. 25 The Perfection of Deception: Magicians Who Have Changed World History: Magic tricks to stop political uprisings? Magicians helping the CIA with their training manuals? Magic as camouflage in battles? Learn this and more in the multimedia extravaganza by renowned magician and comedian, Harry Maurer, who has a few tricks up his sleeve in Recital Hall ARTS 102. LSC-CyFair Windows on the World (WOW) and LSC-CyFair Branch Friends of the Library co-sponsor this workshop.
Call the library at 281.290.3214 for L.I.F.E. program information or go online to LoneStar.edu.