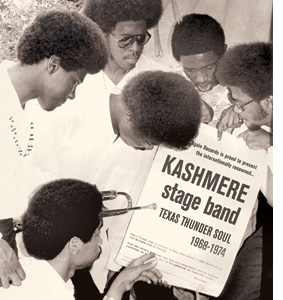 Come hear the "legendary funk powerhouse" tunes of the 1970's number one stage band in Texas and the United States at the free Kashmere Reunion Stage Band performance Thursday, Feb. 9 at Lone Star College-CyFair.
The evening features a showing of "Thunder Soul," the 2012 NAACP Image Award Nominated Documentary, a question and answer period with the Kashmere Reunion Stage Band members and a performance showcasing many of the original song and moves of this history-making band.
The documentary tells the story of Conrad "Prof" Johnson, who would turn an inner-city Houston high school struggling jazz band into a world-class funk powerhouse, and the return 35 years later of alumni returning home, dusting off their instruments and playing a tribute concert for their beloved band leader.
Johnson served as band director, arranger and principal composer for the band of teenagers. During its time, the Kashmere Stage Band not only won national championships gaining a reputation as being unbeatable, but recorded eight albums.
The Kashmere Reunion Stage Band's motto is "From an Ember to a Flame to an Inferno." Wanting to pass on their gift to the next generation, they perform music that made the band number one. They hope the performances encourage others to keep the joy of music in their lives and show music can open doors which might never have been opened.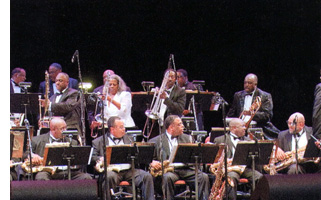 This free community event will be held from 6:30 p.m. to 9 p.m. in the Main Stage Theatre in the Center for the Arts building on the LSC-CyFair Barker Cypress campus at 9191 Barker Cypress.
The Harris County Public Library is providing the funding for this special performance.
Foe event information, go to LoneStar.edu. For information on the band, go to www.kashmerereunionstageband.com.