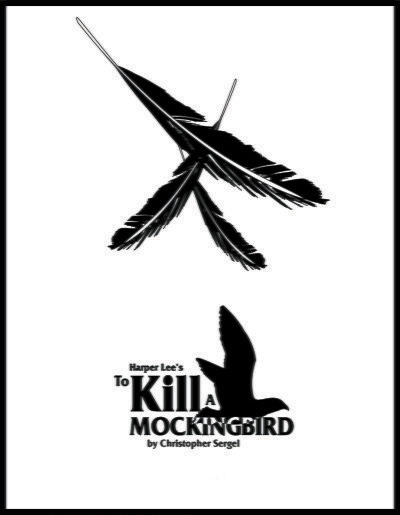 The Lone Star College-North Harris Division of Fine Arts presents its newest production, a theatrical performance of the Harper Lee classic, "To Kill a Mockingbird." Daily performances are scheduled for Feb. 29 through March 4.
Wednesday, Feb. 29 through Saturday, March 3 there will be a 7 p.m. performance each night. On Sunday, March 4, a 2 p.m. matinee show will be available.
Tickets are $5 for students, faculty and seniors, and $10 for general admission. The performances will take place in the college's Performing Arts Theater located in the Fine Arts Building at 2700 W.W. Thorne Drive, Houston, Texas.
Set in Alabama during the Great Depression, "To Kill a Mockingbird" follows the journey of Jem and Scout Finch, whose father has been appointed to defend Tom Robinson, a black man framed for a crime he did not commit. As the trial progresses, Jem and Scout witness their community in a tense tug of war between justice and racism. This timeless classic compels the audience to take an honest look at the nation's past and our moral responsibility to each other.
Published in 1960, the novel "To Kill a Mockingbird" became a bestseller, selling over five million copies in thirteen countries and winning the Pulitzer Prize for fiction. In 1962, the film version of "To Kill a Mockingbird" went on to win three Academy Awards, including Best Screenplay Adaptation. In 1999, it was voted Best Novel of the Century by the Library Journal.
Call 281.765.7963 for reservations or visit LoneStar.edu/arts-nharris for more information and a complete listing of the college's upcoming fine arts events. The LSC-North Harris Division of Fine Arts offers a variety of concerts, theatrical productions, art exhibitions and lectures, workshops and more throughout the year.
Lone Star College-North Harris is located at 2700 W.W. Thorne Drive, one-half mile south of FM 1960 East, between Aldine-Westfield and Hardy Roads. For more information about the college, call 281.618.5400 or visit LoneStar.edu/NorthHarris.
With more than 75,000 students in credit classes for fall 2011, and a total enrollment of more than 90,000, Lone Star College System is the largest institution of higher education in the Houston area, and the fastest-growing community college system in Texas. Dr. Richard Carpenter is the chancellor of LSCS, which consists of five colleges including LSC-CyFair, LSC-Kingwood, LSC-Montgomery, LSC-North Harris, and LSC-Tomball, six centers, LSC-University Park, LSC-University Center at Montgomery, LSC-University Center at University Park, Lone Star Corporate College, and LSC-Online. To learn more visit LoneStar.edu.
###