Providing a positive, yet challenging classroom environment where learning is an interactive two-way street is a common goal among this year's Faculty Excellence Award winners at Lone Star College-CyFair.

The four winners - Ronnie Nespeca, Laura Taggett, Matt Turner and Padmaja Vedartham – believe learning is not passive, it's not just for their students and classes are more fun for everyone with interactive discussions.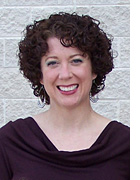 Originally interested in becoming a psychologist, Taggett found teaching English combines aspects of counseling and performance, which she also enjoys, as well as the opportunity to share and learn. Taggett tells her students on day one of class that she is human and will make mistakes, but she will also admit them. And whether they believe her or not, she says she learns from her students every semester.
"If you stop learning, what's the point of teaching? When I say 'I hadn't thought about it that way,' they feel good that they taught me something and the next semester I'll say 'I learned this from my students,'" said Taggett, an LSC-CyFair founding faculty member. "It's a great feeling for me to read student papers and learn something. That tells me they're going outside the box, looking for something beyond what we talked about in class, taking an idea that came up in class and are really exploring it."
Teaching literature and composition is rewarding for Taggett; however, she also teaches her students life lessons as she helps them make connections relevant to their world today or explains that they have the right to express themselves, but it's important to back it up with research. Ultimately, life is about choices, she said.
"We have a real chance here to get in on the ground floor with students at a community college," said Taggett, who plans to teach forever. "They're paying for it, so I want my students to get the most of their experience."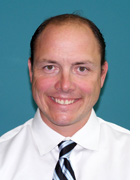 In Nespeca's kinesiology classes, the experience goes beyond the classroom and a grade as students also learn to improve their overall way of life. In his class, students say good-bye and shake his hand as they leave. Tardies and absences count like they do at a real job. He teaches them about courtesy and professionalism.
"I treat all students equal … I don't judge on ethnicity, age, fitness level … I won't let students settle for mediocre work," said Nespeca, who doesn't ask his students to do anything he wouldn't do himself. "I tell them to get a good night's rest, to study, not to text while driving, to wear seat belts, treat others how you want to be treated, look people in the eyes … It's about being a total person."
Nespeca's classroom is a safe effective learning environment where he can positively challenge and motivate his students. The push to strive for excellence as well as structure and discipline, which came from his parents, school athletics and being on the U.S. National Soccer Team, is what made him the organized, yet care-free person, coach, teacher and motivator he is today.
Whether it was as a physical therapy aide, a military personnel trainer at Dyess A.F.B. or a soccer coach, Nespeca's passion for teaching has always been in the fitness realm of exercise physiology. Moreover, a future aspiration of his is to be a motivational health and wellness speaker for corporations.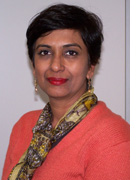 Vedartham said while she will always teach at least one class, she has a goal to earn her PHD and find a leadership position in higher education and student success. Her teaching career began in India for six years. She is a founding faculty member at the LSC-Fairbanks Center and continues teaching biology because it is still satisfying and brings out the best in her life.
"My style of teaching changes from class to class, because every person has their own personality and every class has its own personality," said Vedartham, who once wanted to be a nurse like her hero Florence Nightingale. "I use student projects to promote the best in my students. Being proud of their work makes them confident."
In addition, she wants her students to learn in a pleasant, stress-free environment where there's no fear of her, the subject or class participation. She concentrates on the content but adds fun with interactive discussions and in visual ways, such as using models, animation, web sites and projects of former students.
It's fulfilling for Vedartham to know she helped shape careers when she hears the success stories of former students and she believes such success starts with her being the change she wants to see in her students.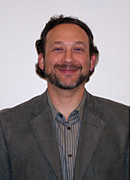 Turner agrees in setting the example for his students and learning from their perspectives. In the classroom, he poses questions that engage students in a discussion focused on exploring ideas. Students come to class with questions and he fills in gaps and background as needed.
"A lot of my teaching approach is based on the idea that students learn most from the modeling a professor does, so it's more than what I say, but how I act and what I do in class," said Turner. "If I want them to be ethical in how they write, not plagiarize and to cite sources, then I have to cite sources and support the information … I'm always looking to change the assignments, readings, topics and approach … not changing just to change, but redoing it with what works for me and my students."
While more a critical analyst suited for academia than a creative writer, Turner said he has always loved reading and English and found that teaching fit his skills. At LSC-CyFair, he teaches composition, technical communication, early American literature, and multicultural contemporary American literature with an emphasis on American Indian.
Literature is about the poetry of the writing, the ideas and the style, he said. However, he also likes the art of technical writing, which is a professional style of clear, concise, action-oriented communication. Turner's next goal is completing his dissertation for a PHD in Rhetoric and Professional Communication.
The goal all four faculty members have for their students is to succeed in life, academically, personally and professionally. These Faculty Excellence Award winners will be recognized for their commitment to student success in a college-wide event later this spring. For information on LSC-CyFair, go to LoneStar.edu.