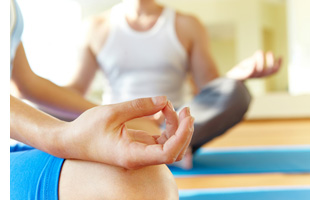 Learn how yoga and nanotechnology affect life as well as gain insight into diverse cultures and bird migration at the upcoming April workshops.
Lone Star College-CyFair's Learning, Inspiration, Fellowship, and Enrichment (L.I.F.E.) programs are free and held Wednesdays from 10 a.m. to 11 a.m. in the library (Room 131 unless otherwise noted) at 9191 Barker Cypress.
• April 4 — The Yin and the Yang of Yoga
Barbara Morrison of the Texas Yoga Center is back to give us ways to keep centered, strong and positive.

• April 11 — Practical Applications of Nanotechnology
Daniel Kainer, Director of the LSC-Montgomery Biotechnology Institute, reveals how atomic-sized, human-engineered particles are the wave of your future from medicine to computer speed and storage to even the food you will eat.

• April 18 — Instant Immersion
Join the students of the Lone Star College-CyFair Library ESL Outreach program for a whirlwind tour of their marvelously diverse cultures.

• April 25 — Angry (Thirsty) Birds
Our bird population is thirsty and maybe a bit angry over last year's dearth of water in our area. Tim Sebesta and Jessica Armenta reveal how our bird population has adjusted to our drought and how it has affected migration. (Joint ALL/LIFE program in ART 102)
Call the library at 281.290.3214 for L.I.F.E. program information or go online to LoneStar.edu.