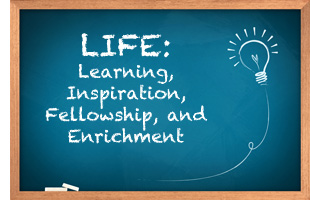 From Feng Shui and acupuncture to books and watercolor crafts, learn something new at these upcoming June workshops.
Lone Star College-CyFair's Learning, Inspiration, Fellowship, and Enrichment (L.I.F.E.) programs are free and held Wednesdays from 10 a.m. to 11 a.m. in the library (Room 131 unless otherwise noted) at 9191 Barker Cypress..
• June 6 — Sleep Tight with Feng Shui
Join Katherine Ashby, Feng Shui Houston, to learn how to maximize your chi at bedtime for a perfect night's sleep.

• June 13 — Book Hunters
Let the LSC-CyFair Librarians lead you to the best summer books to read.

• June 20 — Acupuncture
Edward "Needle Hands" Wong shows how acupuncture really is more mainstream than you think.

• June 27 — Watercolor Craft with Krissy
Bring out your inner child with creative watercolors.
Call the library at 281.290.3214 for L.I.F.E. program information or go online to LoneStar.edu.