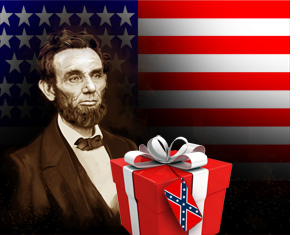 Lone Star College-Cy Fair Theatre and Music Departments will hold open auditions Monday, June 11 for Paula Vogel's "A Civil War Christmas: An American Musical Celebration."
Director Ron Jones and Musical Director Alex Qian need 16 actors of all ages and ethnicities for this vibrant and exciting new fall musical drama set on a chilly Christmas Eve during the latter days of the Civil War.
Vogel's pageant play for all seasons weaves a tapestry of both fictional and historical characters together with holiday music, marches, hymns and spirituals to tell a story of companionship and communal hope arising from one of the nation's darkest hours.
Those who audition must prepare a one-minute dramatic monologue and a song, preferably a Christmas carol, hymn or spiritual. Bring the sheet music for the song chosen as there will be piano accompaniment. Singing acappella or with CD will not be permitted.
Auditions are by appointment only and will be held from 6 p.m. to 9 p.m. in the Main Stage Theatre in the Center for the Arts building at 9191 Barker Cypress. Rehearsals are set to begin Sept. 17 with performances set for Nov. 2-3 and Nov. 9-11.
For audition appointments and information, call Jones at 281.290.3929.