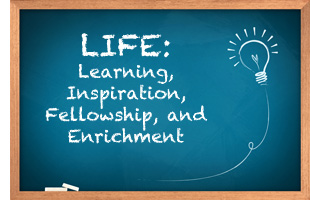 Learn a little history from Custer's last stand to Precinct 3's Kleb family as well as optimal health secrets, Asian recipes and jitterbug genealogy at the upcoming August workshops.
Lone Star College-CyFair's Learning, Inspiration, Fellowship, and Enrichment (L.I.F.E.) programs are free and held Wednesdays from 10 a.m. to 11 a.m. in the library (Room 131 unless otherwise noted) at 9191 Barker Cypress.
• August 1 — Custer's Last Stand
General George Armstrong Custer was charismatic and impetuous. Crazy Horse was an Indian warrior and protector of his people. Alex Smith spins a tale of triumph and disaster from Gettysburg to Little Big Horn.

• August 8 — The Secret of Optimal Health
Mary Alavi, MD, Balanced Health and Wellness, believes in treating the underlying cause of disease, not just giving a drug to treat the symptom. Say, "I am a lean, vibrant, energetic person, free in mind, body and spirit, living in this incredible body of mine." Now watch yourself unfold.

• August 15 — Kleb Family Pioneers
Precinct 3 is home to the Kleb Woods Nature Preserve. Listen as Director Fred Collins tells a story of how the prairie was transformed into a farm and then a forest by Elmer Kleb and his ancestors. Learn how the area was preserved for generations to come with the help of Commissioner Steve Radack.

• August 22 — Savor the Flavor
Huyen Doan and Jill Vu close out the summer with a signature Asian noodle salad and no-bake cookies.

• August 29 — Jitterbug Genealogy
Remember the jitterbug, zoot suits, and Rosie the Riveter? Mick Stafford doesn't, but he will show you how to access genealogical records of the 1940s.
Call the library at 281.290.3214 for L.I.F.E. program information or go online to LoneStar.edu.