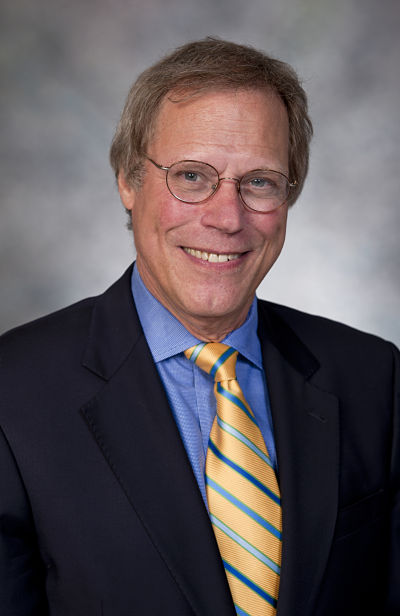 Dr. Stephen Klineberg, professor of sociology and co-director of the Kinder Institute for Urban Research at Rice University, will make a special presentation at Lone Star College-North Harris on Tuesday, Feb. 5 at 3:30 p.m. in the Student Services Building Conference Center, located at 2700 W.W. Thorne Drive in Houston.
His presentation, "The Changing Face of Houston: Tracking the Economic and Demographic Transformations through 31 Years of Surveys," will discuss the findings from the Kinder Houston Area Survey. This event is free and open to the public, but seating is limited.
For more than 30 years, Dr. Klineberg has been tracking the ongoing demographic changes in Houston via his annual survey. This study is the longest-running and most extensive research program of its kind. Throughout the years, the survey has studied the growth of Houston and its diverse population, including the city's Anglo, African-American, Latino and Asian communities.
"We are thrilled to be hosting Dr. Klineberg at our campus," said Dr. Theresa McGinley, dean of the college's Social and Behavioral Sciences, Business and Economics Division. "His findings, particularly those featured in the film Interesting Times, are especially relevant to the growing northern Harris County and southern Montgomery County areas served by Lone Star College System."
Since 1972, as the original college of the Lone Star College System, LSC-North Harris has experienced first-hand Houston's changing demographics, and growing need for higher education among the city's young residents. The college's student population has nearly doubled in the last four years.
For more information about this event, contact Theresa McGinley at 281.618.5586.
Lone Star College-North Harris is located at 2700 W.W. Thorne Drive, one-half mile south of FM 1960 East, between Aldine-Westfield and Hardy Roads. For more information about the college, call 281.618.5400 or visit LoneStar.edu/NorthHarris.
With 75,000 students in credit classes, and a total enrollment of more than 90,000, Lone Star College System is the largest institution of higher education in the Houston area, and the fastest-growing community college system in Texas. Dr. Richard Carpenter is the chancellor of LSCS, which consists of six colleges including LSC-CyFair, LSC-Kingwood, LSC-Montgomery, LSC-North Harris, LSC-Tomball and LSC-University Park, five centers, LSC-University Center at Montgomery, LSC-University Center at University Park, Lone Star Corporate College, and LSC-Online. To learn more visit LoneStar.edu.
###