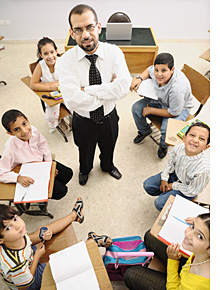 Lone Star College-CyFair is now accepting applications for those interested in teaching courses for this year's summer Discovery College youth program.
With a theme of "Integrated Learning," LSC-CyFair offers Discovery College for ages 9 to 14 as half-day sessions from 8 a.m. to noon and 1 p.m. to 5 p.m. Monday through Thursday from June 10 through Aug. 8.
"Our Discovery College sessions are fun and educational providing children an opportunity to develop skills and learn new ones in a friendly environment," said Kenya White, director of Continuing Education. "Our goal is to promote a true and holistic learning experience for all students."
Qualified instructors are needed to teach STEM-focused courses, such as Think Tank, Math Genius, Survivor, CSI Detective and more. Among other courses offered are AutoCAD, Robotics, Digital Photography, GLEE, Survivor, Young Entrepreneurs, Judge and Jury and Secrets of Mental Math, just to name a few. Refer to the Discovery College 2013 schedule at LoneStar.edu/youth-classes-cyfair to determine courses of interest.
Interested applicants can attend the Adjunct Faculty Hiring Fair April 27 or stop by the CE office located in the Center for Academics and Student Affairs (CASA), room 116. No appointment is necessary; however, bring a resume with cover letter reflecting teaching experience and subject matter expertise.
For information, call Shannon Martin at 281.290.3957.