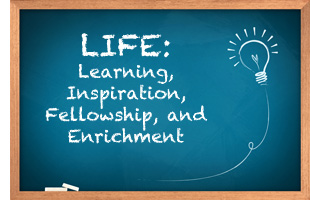 Enjoy learning about vintage quilts from WWII, birding, henna and butterflies in upcoming July workshops.
Lone Star College-CyFair's Learning, Inspiration, Fellowship, and Enrichment (L.I.F.E.) programs are free and held Wednesdays from 10 a.m. to 11 a.m. in the library (Room 131 unless otherwise noted)at 9191 Barker Cypress. There will be no workshop July 3.
July 10 — Vintage Quilts of the Second World War
Patricia Plunk, quilt enthusiast, shares some special family quilts and shows how hand quilting is the only way to restore the integrity of these rare historical and beautiful artifacts.
July 17 — Birding Our Area
Local birdwatcher Jeff Mohamed takes us on a virtual birding adventure.
July 24 — Henna's History
Some cultures use the natural dye, henna, in therapeutic and decorative ways. Usha Dontharaju uncovers the mystery surrounding henna and will gladly tattoo you.
July 31 — Butterflies or Flutter-bies
L.I.F.E.'s logo is a butterfly, so let's learn all about these elegant creatures in life and lore. Farrah Stockton, of the Butterfly Enthusiasts of Southeast Texas, will reveal to us the myriad butterflies and moths of Houston
Call the library at 281.290.3214 for L.I.F.E. program information or go online to LoneStar.edu.