Lone Star College-CyFair accounting professor Shawn Miller is one of four statewide recently honored with the Texas Society of Certified Public Accountants (TSCPA) Outstanding Accounting Educator Award, which recognizes those demonstrating excellence in teaching and distinguishing themselves through active service to the accounting profession.
"I am grateful to receive this award, which was made possible by working with outstanding colleagues, administrators and staff," said Miller, who lefta full-time business professor position in Sri Lanka, to become LSC-CyFair's first full-time accounting professor in the fall of 2004.
Among the judging criteria for earning this honor were instructional innovation, student motivation, the pursuit of learning opportunities for students, involvement and achievements in professional and student accounting organizations and research accomplishments.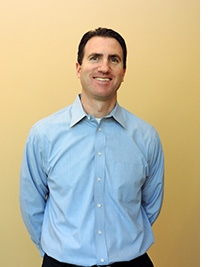 Miller incorporates the latest technologies in the classroom from iPads, clickers and accounting software to educational Apps in classes, including an accounting resources App he created. In addition, his accounting students have and will participate in a spring Service Learning project as they help prepare tax returns for the public in a partnership with the IRS as part of their VITA program.
"Whether I am teaching students how to file a tax return through a service learning project, or taking them on a tour of the machine shop on campus to help them better understand manufacturing accounting, I always attempt to integrate active learning into the educational experience," said Miller, who in 2010, returned to Sri Lanka with LSC-CyFair students to lead one of the few accounting study abroad programs in the nation at a community college.
His higher education career first began with him teaching freshman business courses as a graduate assistant at the University of Texas at Austin in 1999.
"I loved the collegiate environment and teaching these courses confirmed my belief that education would be my career path," said Miller, who also tutored UT football players including quarterback Major Applewhite and then worked as an auditor after grad school before moving back to Southern California for his first adjunct teaching position. "It was exciting to be able to teach at the school where I took my first community college course in the town where I grew up."
Always good at numbers and finances, his parents said he was the saver of their children and would lend his siblings money, as long as they paid him back with interest.

"So growing up I knew I wanted to be an accountant (based on feedback from friends and family) even before I really knew what accounting was all about," he said. "I am still teaching today because I love it ... I always say I am going to school, not work, because I am getting paid to do something I enjoy."
For information on LSC-CyFair's accounting program, go to LoneStar.edu.