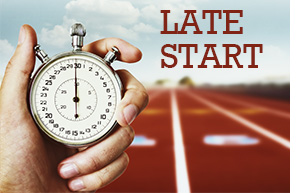 Another opportunity for lifelong learning and academic success is available at Lone Star College-CyFair with registration currently under way for Late Start classes.
With various class start dates in late January through March, it's not too late to begin the journey toward an associate degree or workforce certificate program.
A great alternative to the traditional semester for those with busy lives, Late Start classes are offered on campus, online, day or evening and on weekends. Registration is still open.
Among those starting in late January are introduction to computers, ethics and philosophy classes; beginning language classes and history.
Among those starting in March are Medical Emergencies classes; composition and rhetoric classes; and various algebra classes.
There are now three locations to serve students: LSC-CyFair at 9191 Barker Cypress campus as well as LSC-Fairbanks Center at 14955 Northwest Freeway and the new LSC-Cypress Center at 19710 Clay Road.
For information and a schedule of Late Start classes, go to LoneStar.edu/late-start.