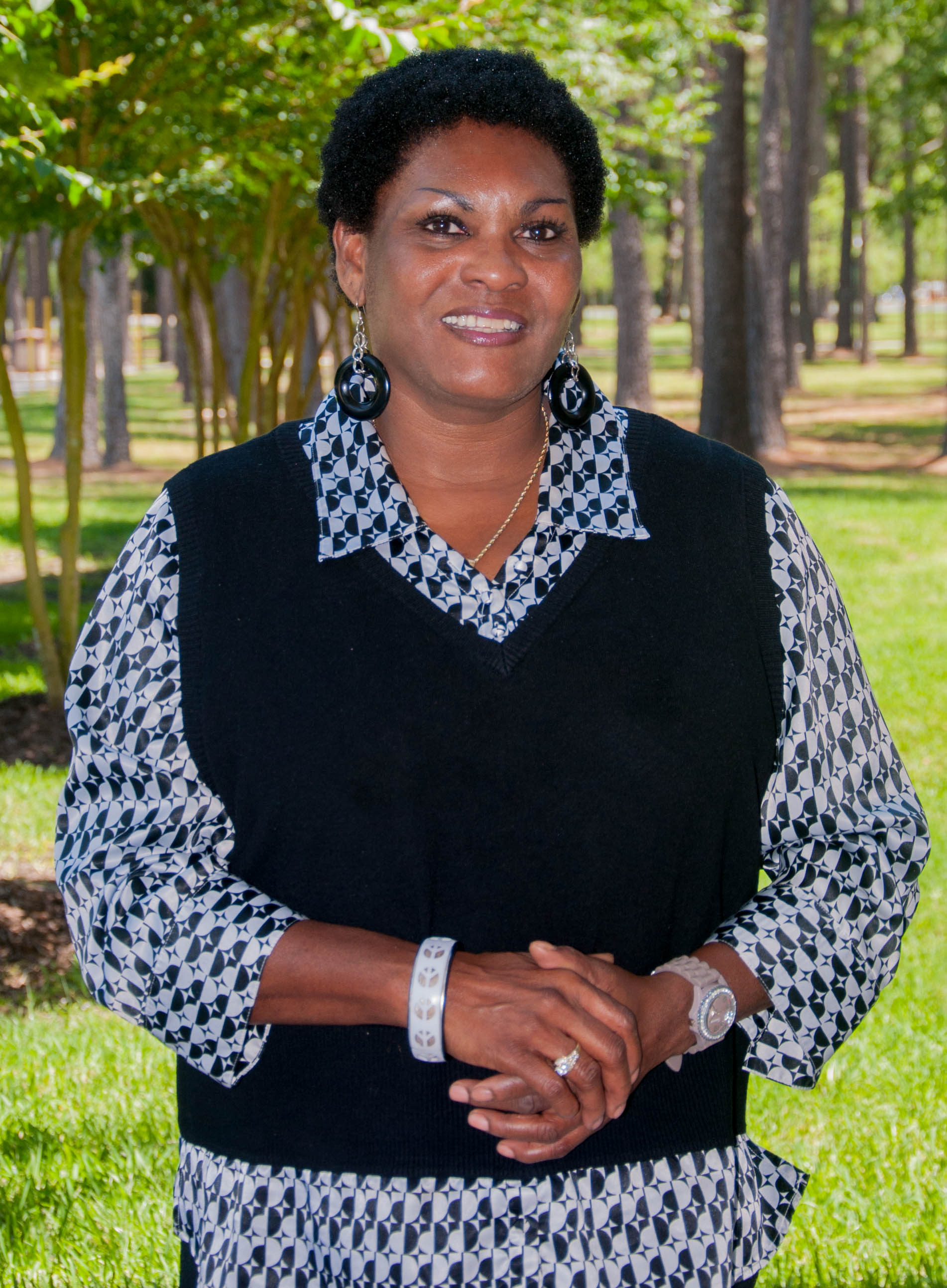 Rose Peppers-Hernandez took a long and challenging path to her current status as a student at Lone Star College-North Harris. The recent graduate of the LSC-North Harris GED program experienced a personal tragedy that became the motivation for a new career and the ongoing pursuit of her education.
Peppers-Hernandez's passion for caring developed after suffering a heartbreaking loss. In 1982, her son developed cerebral palsy at the age of five months, due to spinal meningitis. After his diagnosis, he endured multiple doctor visits each week, until he passed away at the age six.
"Two years after his death I decided to get into the medical field, so that I would be able to continue helping the sick and those unable to help themselves," said Peppers-Hernandez.
In 1992, she began her career in healthcare as a medical assistant, but without a diploma or GED knew her career was limited.
"I had a good job, but I couldn't make really move up and make more money," said Peppers-Hernandez. "I needed more education to get to the next level."
Ultimately, in the fall of 2013, Peppers-Hernandez took the leap and enrolled in an Adult Education GED course offered at the LSC-North Harris YMCA and Northwest Assistance Ministries. Upon successfully passing the exam, she immediately enrolled in classes at LSC-North Harris, and recently completed the certified nursing assistant program.
"I knew that I could do it at my age if I just focused, and that would enable me to go to college to become an RN."
For Peppers-Hernandez, and many like her, obtaining a GED took not only time and commitment, but also great strength and courage. Now, with her dream of becoming a registered nurse within reach, she will have a chance to share her story with this year's GED graduates as one of the ceremony's guest speakers.
The LSC-North Harris GED graduation ceremony will take place Thursday, May 29 at 6:30 p.m., to recognize the nearly 300 students who successfully completed the GED program through the college in the past year.
Lone Star College-North Harris is located at 2700 W.W. Thorne Drive, one-half mile south of FM 1960 East, between Aldine-Westfield and Hardy Roads. For more information about the college, call 281.618.5400 or visit LoneStar.edu/NorthHarris.
Lone Star College System has been opening doors to a better community for 40 years. Founded in 1973, LSCS remains steadfast in its commitment to student success and credential completion. Today, with 78,000 students in credit classes, and a total enrollment of more than 90,000, Lone Star College System is the largest institution of higher education in the Houston area and one of the fastest-growing community college systems in the nation. Dr. Richard Carpenter is the chancellor of LSCS, which consists of six colleges including LSC-CyFair, LSC-Kingwood, LSC-Montgomery, LSC-North Harris, LSC-Tomball and LSC-University Park, seven centers, LSC-University Center at Montgomery, LSC-University Center at University Park, Lone Star Corporate College, and LSC-Online. To learn more visit LoneStar.edu.
###