Lone Star College System is helping unemployed individuals find new careers by partnering with Texas Workforce Solutions to offer free workforce training.
The programs offered are part of Accelerate Lone Star and include Welding, Machining, Floor-hand/Roustabout, Oil Field Service Technician, Automotive Technician, Residential/Commercial Electrician, HVAC & Refrigeration, Accounting/Finance and Patient Care Technician.
"This is a wonderful opportunity for unemployed people to gain new skills and re-enter the workforce," said Martha Neely, Accelerate Lone Star grant project director. "This innovative partnership will offer funding for program tuition and books to qualifying individuals as part of the Accelerate Lone Star program."
This grant program assists qualifying LSCS students to earn a workforce certificate in one of Lone Star College's Career and Technical Education Certification programs while building core skills in math, reading, and language during a coinciding support class. Intensive advising is also available, designed to keep students on-track for program completion, job opportunities, and opening the door for further education.
To qualify, individuals must be 18 years old, meet the requirements to take the Test of Adult Basic Education (TABE), not have prior college credit and be currently unemployed and receiving unemployment insurance.
ACCELERATE Lone Star is an initiative from by the Texas Higher Education Coordinating Board (THECB) under the Accelerate Texas state initiative. The program has been expanded to include: LSC- Montgomery, LSC-Conroe Center, LSC-University Park, LSC-Victory Center, and LSC-North Harris.
Texas Workforce Solutions seeks innovative ways to help those who lose employment because of unforeseen circumstances by seeking to leverage available funding resources such as National Emergency Grants (NEG) from the U.S. Department of Labor.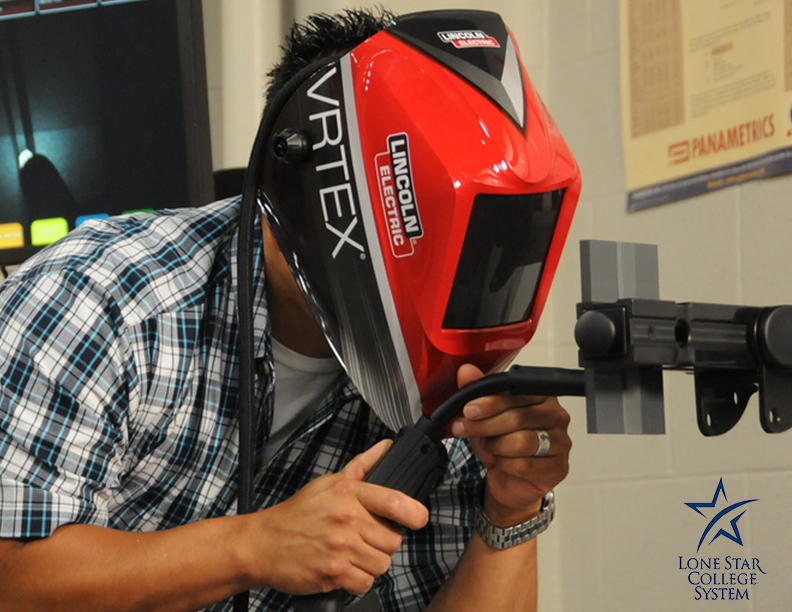 Lone Star College System is offering unemployed workers
free workforce training in high-demand technical programs such as welding. 
Lone Star College System has been opening doors to a better community for 40 years. Founded in 1973, LSCS remains steadfast in its commitment to student success and credential completion.  Today, with 78,000 students in credit classes, and a total enrollment of more than 90,000, Lone Star College System is the largest institution of higher education in the Houston area and one of the fastest-growing community college systems in the nation.  Dr. Richard Carpenter is the chancellor of LSCS, which consists of six colleges including LSC-CyFair, LSC-Kingwood, LSC-Montgomery, LSC-North Harris, LSC-Tomball and LSC-University Park, seven centers, LSC-University Center at Montgomery, LSC-University Center at University Park, Lone Star Corporate College, and LSC-Online.
####