Topics range from a historical tragedy to a cultural celebration and number drawings to chocolate dreams at Lone Star College-CyFair's weekly programs this February.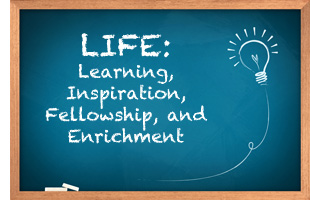 The Learning, Inspiration, Fellowship, and Enrichment (L.I.F.E.) programs are free and held Wednesdays from 10 a.m. to 11 a.m. in the library (Room 131 unless otherwise noted) at 9191 Barker Cypress.
Feb. 4 — Eyewitness to a School Tragedy
Historian and writer Gordon Rottman gives his own account of the Poe Elementary School bombing in 1959 Houston where he went to school. This was the first such school violence event in modern times. Responses to the 1959 event and similar recent school incidents will be contrasted.
Feb. 11 — Drawing with Numbers
Discover your inner artist with the help of Krissy Conn who will amaze you with pictures created from digits.
Feb 18 — Vietnamese Tet Celebration
Celebrate a Vietnamese-style New Year with our own Huyen Doan and Jill Vu. It's the year of the goat which is supposed fortuitous.
Feb.25 — Chocolate Lover's Dream
Start your Valentine's Day celebration late as chocoholic Carol Ann Maurer gives a history and tasting of all sorts of chocolate.

Check out past programs at lsccyfairlife.blogspot.com. Call the library at 281.290.3214 for L.I.F.E. program information or go online to LoneStar.edu.