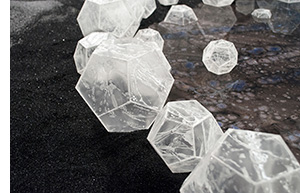 An exhibition titled "Life Lines" featuring the talents of Houston area artist Margaret Smithers-Crump is on display in the Lone Star College-CyFair Bosque Gallery Feb. 24 – April 2.
In this evocative exhibition, the artist uses translucent Plexiglas as her primary art material to create luminous paintings and art installations. Executed on translucent materials, the installation is comprised of mixed media and three-dimensional forms with the appearance of large crystals arranged in a galaxy pattern arranged to fit the Bosque Gallery space.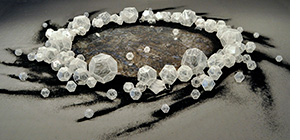 Come to enjoy the exhibition and return to meet the artist in person at a reception from 4:30 p.m. to 6:30 p.m. Thursday, March 19.
The Bosque Gallery is located in the Center for the Arts building on the Barker Cypress campus at 9191 Barker Cypress.
For gallery hours and information, go to LoneStar.edu/bosquegallery or call 281.290.5273.