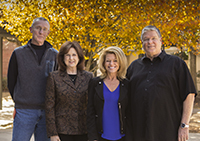 Lone Star College-Tomball recently recognized outstanding leaders in the classroom as recipients of the 2014-2015 Faculty Excellence and Adjunct Faculty Excellence Awards. The faculty winners are (pictured from left) David Birch, professor of Government; Dr. Rebecca Tate, professor of English; Mary Hood, professor of biology; and Richard Becker, professor of Criminal Justice.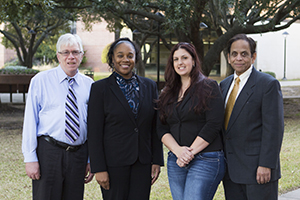 The Faculty Excellence Award winners will be formally recognized at the Lone Star College System Employee Service Awards Ceremony in the spring. In addition, they will be honored by the National Institute for Staff and Organizational Development (NISOD).
Also recently awarded were the Adjunct Faculty Excellence Awards. The recipients this year, chosen from student nominations were, from left: William Coapland, Katerina Wingfield, Danielle Ford, and Kam Rao.